Taxis – the cost of transport in Koh Samui, Thailand
How much does it really cost
in taxis and transport to get around the
island of Koh Samui in Thailand?
Updated March 2019
We have now travelled to Koh Samui, Thailand 8 times and have got to know the island well. In this post we have looked at the cost of taxis and other forms of transport in Koh Samui, information that we wished we had known on our first visit. There are some beautiful beaches in Koh Samui that are very easy to travel to as well as each to get around while you're there.
The island is not huge and measures some 25 km at its widest point. A single 51 km road, runs mostly along the coastline and circles the bulk of the island.
Taxis
We have always used taxis during our visits to Koh Samui, taxis are easy to see as they are all yellow and burgundy. We have rarely had to wait long for a taxi as they are constantly circling the island. We often chose a private taxi as they all have air conditioning which gives you a welcoming break from the heat.
On our trip in March 2018 we have discovered Navigo which is an app that is being used now to order taxis in Koh Samui, very similar to Uber. To explain, it is like a Thai version of Uber. We downloaded the app available on Google play or App store and followed the instructions. It was so easy to use and much cheaper than conventional taxis, in fact it worked about 30% cheaper! Once booked you can track the car to see when it arrives and you know the cost before the car arrives so their are no hidden surprises. You are also sent an electronic receipt. We were very impressed with their service and would recommend using this app. Our video here explains all.



However, there were a few times when Navigo did not have cars available so do see below for the conventional taxi fares you will expect to pay to get around the island.
We have seen a steep increase in the price of taxis particularly in the last year. On previous visits you could barter with the taxi drivers but we found that is not always the case. All the taxis should use their meters but they are often broken (!!) and rarely used, always agree a price before you get in. When you ask how much the fare is it will always be inflated, sometimes double what you should pay. Taxi and tuk tuk drivers are notorious in Thailand for scamming tourists so if you are quoted ridiculous prices and they won't budge, just smile, say no thank you walk down the road and ask another, we have done this numerous times and always found a taxi that charges a price we are happy to pay. Our post What to do and not to do in Bangkok explains this and other scams that you should be aware of in Thailand.




Here is a list of prices we were happy to pay, taking into consideration the distance travelled. Prices as currency exchange rate March 2019
Airport to Fisherman's Village 500 baht (£12.50)
Chaweng Noi to Airport 500 (£12.50)
Bangrak to Maenam 400 baht (£10)
Bangrak to Lamai 700 baht (£17.50)
Chaweng to Bangrak 300 baht (£7.50)
Maenam to Fisherman's Village 100 baht (£2.50)
Fisherman's Village to Bangrak 300 baht (£7.50)
Fisherman's Village to Bang Por 500 (£12.50)
Fisherman's Village to Choeng Mon 400 (£10)
Choeng Mon to Bangrak 300 (£7.50)
Choeng Mon to Lamai 600 (£15)
Secret Garden, Bangrak to Big Buddha 200 baht (£5)
Chaweng to Lamai 400 baht (£10)
Chaweng to Bangrak 400 (£10)
Bang por to Nathon 200 baht (£5)
Nathon to Chaweng Noi 500 baht (12.50)
Songtheaw
Songthaews are basically converted pick up trucks with bench seats in the back. This public transport network circles the island on fixed routes all day where they go to and from is written on the roof.
There are no fixed stops and you can hop on and off by ringing the bell, fares start at 50 baht (£1.25) and obviously increase the further you go. After dark many of the Songthaews operate as private taxi's so negotiate a fare before getting aboard.
We have used these plenty of times, they are a great, cheap, fun mode of transport for getting around Koh Samui. There doesn't seem to be a maximum number allowed on one Songthaew and you will often see individuals hanging off the back holding on for dear life. There are no seat belts either so for those thinking of safety the option of a private taxi may be preferable.




Hiring a moped/motorbike
The roads in Thailand are notoriously dangerous and few rules apply. Infact, on our last trip we witnessed two accidents involving mopeds. Mopeds are really cheap to hire 200-250 baht (£5-6) for 24 hours. We are always amazed that tourists who have never rode a moped or motorbike think it is acceptable to ride one in Thailand without a helmet on and after drinking alcohol.
You will often see individuals with scabs and grazes, their limbs bandaged that have come from motorbike accidents, these are the lucky ones, as unfortunately fatalities happen often.
Petrol is easily found on the sides of the road in old alcohol bottles and cost around £1.
If you are going to hire a moped or motorbike in Thailand read this by World Nomads a really useful article, on why you need your wits about you when you are riding a motorbike.



Hiring a car
Is possible and easy to do, costs start at around 1000-1250 baht (£30-40). You can hire a car at the airport or your hotel can arrange this. It is always worth shopping around for the best price. You have to have your wits about you at all times as mopeds will appear from nowhere.
Walking
It's free, a good form of exercise and something we do a lot of when we are travelling. On our first trip we decided that we would walk from Bangrak to Fisherman's village, we soon discovered this was not a wise choice as the ring road is extremely busy and does not have pavements all the way along. We were both relieved when we eventually reached Fisherman's village in one piece! We would advice using one of the above options rather than walking between the resort areas.
Koh Samui is one of our favourite places to visit, we hope you find this information useful. Is there anything regarding transport in Koh Samui that you would add? Do let us know in the comments below.
Thanks for reading!
Pin it for future reference!
This post contains affiliate links, which means we may receive a commission if you click a link and purchase something that we have recommended. While clicking these links won't cost you any extra money, they will help us keep this site up and running.
For some of our favourite things that we always take travelling, do check out our
You can now book hotels through our website using our affiliate partner Booking.com. Just visit our hotel booking page and search Booking.com. There is no extra cost to you and you will be helping us too!
If you enjoyed this post please follow Paul and Carole Love to Travel on:
We are part of the Feet do Travel community on Facebook, and the #TheWeeklyPostcard link up, do come and join us and meet other like minded travel bloggers.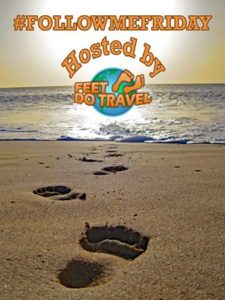 Back to Travel advice and information Thailand