Lucksall Caravan and Camping Park, Herefordshire, England
Here is our 3 part vlog series about staying in our motorhome at Lucksall Caravan and Camping Park, in Herefordshire, England. We spent 3 days here and had a wonderful time.
Lucksall Caravan and Camping Park is situated on the banks of the River Wye and within easy reach of the city of Hereford, and is an ideal base for exploring the beautiful county of Herefordshire.
It is a great campsite, with excellent facilities including a comprehensive shop and has a bar and restaurant on site too. The site is open all year round and is maintained to an excellent standard.
Fishing and canoe hire are also available. We had a fabulous time here and know we will be back one day!
If you enjoy this series we would really appreciate you giving us a thumbs up, leaving a comment and subscribe to our You Tube Channel, it's free and would really make our day!
Do check out our other Motorhome Vlogs and Campsite Reviews.
To book your stay at Lucksall Caravan and Camping Park visit their website here.
RELATED BLOGS
5 things to do in Ao Nang, Krabi, Thailand
We have now been to Ao Nang in the Krabi Province, Thailand 4 times. It is a great place in it self, but also the gateway to the many beautiful...
Read Review
Paul and Carole's Instagram Top 10 Photos of 2016
We love travel photography and have been active on Instagram since April 2015. It is a great forum for showcasing your photography skills but also for gaining information and networking...
Read Review
Travel Bloggers Top Tips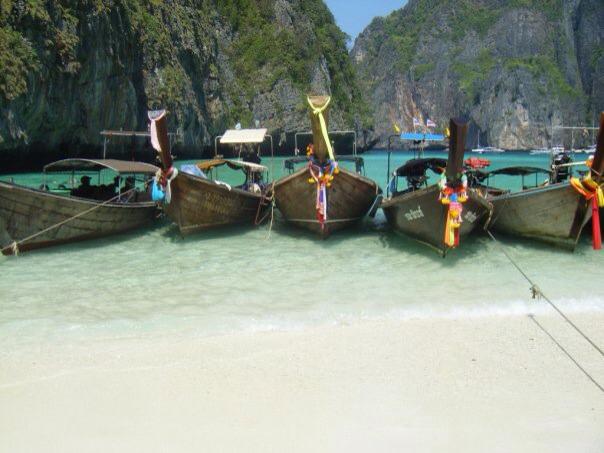 Travel bloggers top tips and advice Eatsleeplovetravel have put together this collaborative post regarding tips and advice for travelling. Ourselves and other travel bloggers were asked – 'What is the best piece...
Read Review