Azamara Quest Australia Cruise Review
We spent 25 nights on board the Azamara Quest cruise ship cruising from Singapore to Australia over Christmas and New Year, it certainly was a holiday that had lots of highs but sadly some lows too. Watch our vlog series to see if an Azamara Quest Christmas and New Year Cruise to Australia is for you!
Related Reading –
Azamara Drinks Prices and Packages
Episode 1 - Our Australian Bucket List Cruise on the Azamara Quest Cruise Ship got off to a very bad start!
We flew to Singapore to join the Azamara Quest Cruise Ship for our bucket list adventure to Australia.
Sadly our first impressions were not good, find out more in our first episode of our Azamara Quest Cruise Ship Vlog Series.
Episode 2 - Azamara Quest Cruise Ship - Flooded Cabin, Fish Kissing, Speciality Dining & Entertainment!
We are rudely awoken in the middle of the night, with water coming into our cabin and have the most shocking response from guest relations. Paul also kisses a fish, we have our first speciality dining experience on board and we sample some more of the entertainment around the ship.
Ep 3 - Azamara Quest Cruise Ship Australian Adventure - Bali, Bugs and an AzAmazing Evening!
In episode 3 of our Azamara Quest Cruise Ship Australian Adventure we reach our 51st Country Indonesia and spend time exploring Bali, experience bugs and have our first AzAmazing Evening.
Ep 4 - Azamara Quest Cruise Ship - Bali, Beaches, Fabulous Food and a Magical Evening!
In episode 4 of our Azamara Quest Cruise Ship Australia Adventure we explore more of Bali, show you around this lovely ship, enjoy more food and have a very magical evening!
Episode 5 - Is there ENOUGH to do on a SEA DAY on the Azamara Quest Cruise Ship?
In episode 5 of our Azamara Quest Australian Adventure vlog series, we show you what we got up to on our sea days on the way to Fremantle in Australia. The Azamara Quest is a small ship, so was there enough to keep us occupied?
Ep 6 Azamara Quest - We arrive in Australia, explore Perth and go in search of the famous Quokkas!
In episode 6 of our Azamara Quest Australian Adventure we finally arrive in Australia. We dock in Fremantle, Perth and are so excited to start exploring and go in search of Quokkas. Cabingate also continues!
Ep 7 - We show you around PERTH & the AZAMARA QUEST cruise ship plus a confusing Change Over Day!
In episode 7 of our Azamara Quest cruise ship Australian Adventure, we are taken out by two of our lovely subscribers Donna and Gavin who show us more of the fabulous city of Perth and the most visited grave in all of Australia.
It's change over day on our back to back cruises, which causes some confusion, and we also give you a tour of some of the entertainment venues and the promenade deck.
Ep 8 - We explore Western Australia on our Azamara Quest Adventure and it doesn't disappoint!
In episode 8 we explore the ports of Bussleton and Albany in Western Australia and show you what this area has to offer.
It's also starting to look a lot like Christmas on the Azamara Quest!
Ep 9 It's CHRISTMAS on the Azamara Quest & it's an EMOTIONAL ONE. We also visit beautiful ESPERANCE!
In episode 9 of our Azamara Quest Australian Adventure we explore beautiful Esperance, we watch Santa arrive in a very unusual way, and experience our first ever Christmas Cruise!
We have always dreamed of cruising at Christmas, was it all we dreamed of?
Ep 11 - New Years Eve in Sydney : 3 days exploring this Fabulous Harbour City in Australia!
In the last episode of our Azamara Quest Australia Adventure we reach our last port of Sydney and enjoy the most memorable sail into this amazing city.
Sydney is world famous for it's New Year's Eve celebrations and we show you the reality of cruising there over this festive period. It's White Night on board and we have an amazing time seeing the New Year in.
We then show you how to get around Sydney and see all the iconic landmarks, interesting things to do and also meet up with some of our lovely subscribers.
This video is a must see for anyone planning a trip to Sydney, or anyone looking to experience the excitement and beauty of this incredible city!
We hope you have enjoyed our Australian Adventure, but it doesn't stop here – we spent 5 days in Melbourne, and a complete vlog of our time there will be coming soon.
Want early access to our You Tube Videos and be the first to know when we book a cruise?
Join our Patreon Community here
Become a member of our You Tube Channel
---
Planning a land based holiday, flights, bucket list trip, cruise or honeymoon then we recommend using Dan Hammond of GoCruise&Travel who you can be contacted here by email – dan@gocruise.uk.com and telephone 01622 891895 or just complete our booking form here.
He has found us some great deals and using a travel agent takes all the anxiety away of booking and coordinating complicated itineraries.
For Airport Hotels and Parking we use Holiday Extras, we like the flexibility of changing plans and they do have some great prices too!
---
Find our favourite travel, cruise and motorhome accessories in our Amazon Shop.
Book your hotels with Booking.com. here.
---
Get answers to any of your travel or cruise related questions
Follow us on Instagram and send a message or Like and comment on our Facebook Page
and find us on Twitter here too.
You can also sign up for our newsletter by completing the box on our home page.
We are an Amazon Affiliate and this post contains affiliate links which means we may receive a commission if you click a link. While clicking these links won't cost you any extra money, they will help us keep this site up and running!
RELATED BLOGS
P&O Iona Accessible Balcony Cabin Review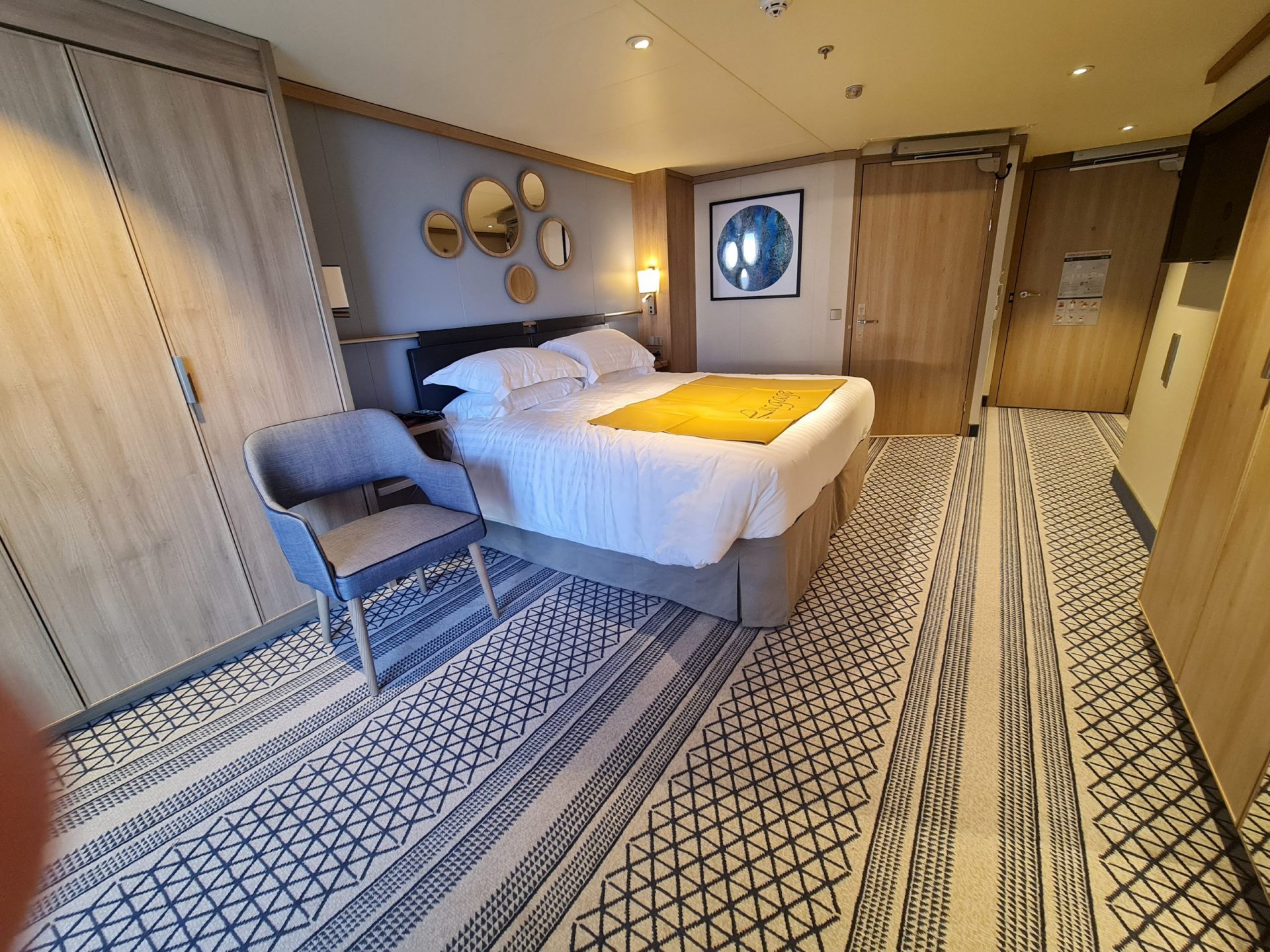 We spent a week on the brand new cruise ship Iona, this was one of the first UK Seacations and our first cruise back with P&O since our cruise on...
Read Review
Blue Light Card Holders – How To Get A Cheap Cruise!
Are you a Blue Light Card Holder and love cruising? Then this is the post for you. There are hundreds of pounds to be saved by using your Blue Light...
Read Review
MSC Virtuosa Cruise Vlogs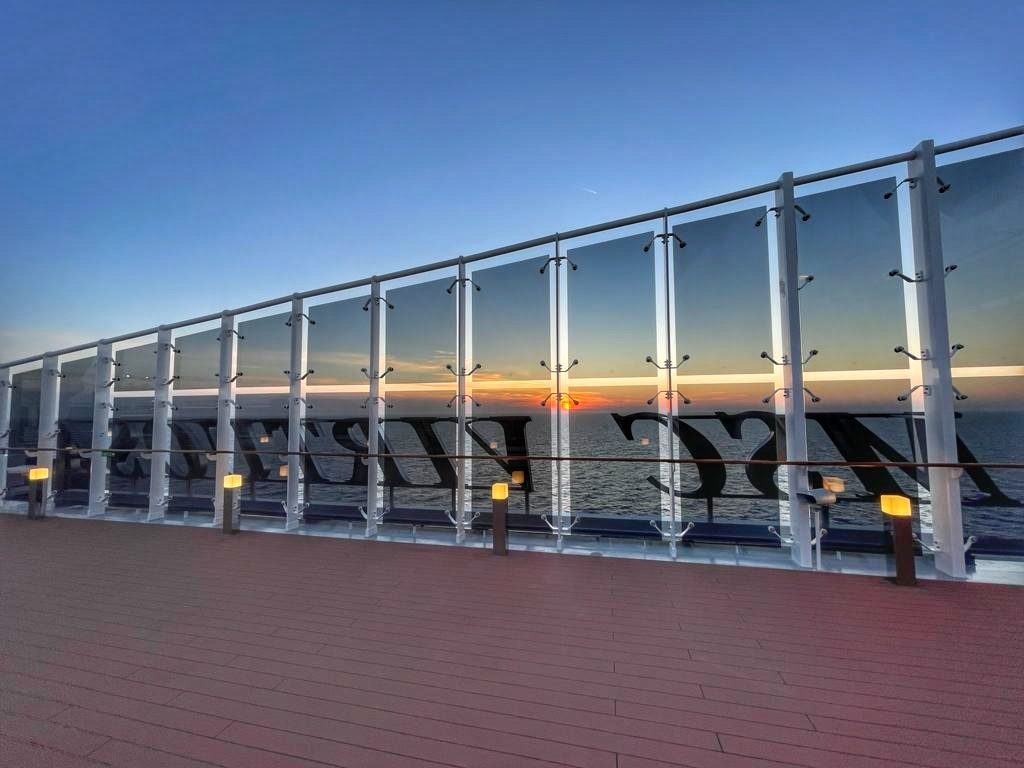 In May 2021 we cruised on one of the first cruises out of the UK. We boarded the brand new MSC Virtuosa Cruise Ship in Southampton for a 4 night seacation....
Read Review