Hotel Review – Baan Sijan Villa Resort, Koh Samui, Thailand
Baan Sijan Villa Resort is one of our favourite places to stay when we visit Koh Samui, an island off the east coast of Thailand.  We had our 5th visit in February 2016.
Baan Sijan is a wonderful small villa resort run by a lovely couple, Simon who is English and Janya who is Thai. The villa is of a very high standard, and rated 4 stars.
The Rooms at Baan Sijan
There are 5 rooms at Baan Sijan furnished in typical thai style on the second floor, all with large ensuite bathrooms. Each room has a fridge, tea/coffee facilities, a safe and a stereo system that is compatible with phones/iPods and tablets. We have stayed in both the double rooms and the family suite and have always been very impressed.
The rooms lead onto a wrap around balcony area where you can enjoy your morning coffee, whilst watching the Monkey's collect the coconuts and the buffalo wandering by!
Facilities at Baan Sijan
On the first floor is a huge kitchen, and a lounge with a TV.  You will also find the swimming pool, and a huge area which consists of a honesty bar, pool table and numerous sitting areas. We spent a lot of time here playing pool and chilling on the bean bags.
At the front of the lounge bar area is a balcony with sunbeds where you can enjoy the sunshine, and then cool off in the swimming pool.
There is also an outdoor kitchen area that you can utilise or Simon and Janya can arrange to have thai cooking demonstrations.
On the ground floor there is a sauna room, massage room, a gym and a table tennis table, and outside there is a laundry room where your washing can be done before you go home.
Take a look at our tour of the whole of Baan Sijan resort…
The Hosts
The hosts Simon, Janya and Luke (not forgetting Max the dog!) are a lovely family and have now become great friends.
On our last stay at Baan Sijan, Janya and her friends pretending they were setting up for a cookery demonstration for some guests, but were in fact preparing food and the villa to help celebrate my birthday! It was a great surprise and a wonderful night thar we will never forget.
The friends we have met during our time in Koh Samui hold a special place in our hearts, we will always remember their kindness and these memories will last a lifetime.
Simon and Janya's knowledge of the area enabled us to find places we would of otherwise missed. They have also introduced us to Nikki Beach which is worth a visit.
Location
Baan Sijan Villa Resort is surrounded by coconut trees and is in a secluded position that is perfect for getting away from it all. We have been lucky enough on 3 occasions to watch the monkeys come and collect the coconuts.
It is situated on the quieter side of Koh Samui, just outside the capital Nathon, but within easy reach of the unspoilt west coast of the island. The busier resort areas such as Chaweng and Lamai are not to far away and easy to get to by taxi or the local transportation. See our post The cost of transport in Koh Samui for more information.
Getting to Koh Samui is easy we have flown via Bangkok and Singapore.  If you are stopping off in Bangkok, see our post 'What to do and what not to do in Bangkok post' for some guidance.
We definitely recommend staying at Baan Sijan Villa Resort, if you visit Koh Samui. If you have never visited Thailand before and are unsure of where to start, Simon and Janya will look after you well and point you in the right direction. We know you will not be disappointed.
The villa can be rented as a complete resort, you can contact Simon and Janya Check out their facebook page here or Individual rooms can also be booked via Agoda.com.
Have you stayed at Baan Sijan? Is there any thing you would add? Do you have any questions? We would love to hear in the comments below.
If you enjoyed our post please do pin it!
Planning a holiday? You can now book hotels through our website using our affiliate partner Booking.com. Just visit our hotel booking page and search Booking.com. There is no extra cost to you and you will be helping us too!
Do follow Paul and Carole Loves to Travel on:
This post has been shared in the Feet do Travel community on Facebook and #TheWeeklyPostcard great groups sharing travel experiences, come and join us!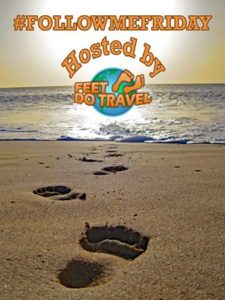 Back to  Thailand    Hotels    Ao Nang