Escape Hunt Cheltenham Review
Escape Hunt is a venue that can be found in the Brewery Quarter in Cheltenham. We have now been invited along twice to experience their Escape Rooms. So do have a read of our post to see what experiences they have on offer and how we got on!
Disclaimer – we were invited along on each occasion and our admission was complimentary, however, as always our opinions are honest and are all our own.
We were invited by Escape Hunt UK to try one of their Escape Rooms at a new venue at the Brewery Quarter in Cheltenham. We had a choice of rooms to choose from and we chose Aladdin.
From the moment we walked in the staff were friendly and very informative, and COVID guidelines followed really well. As no cameras or video equipment are allowed in the actual Escape Rooms, all our valuables were locked away securely and we were led to our room.
Once in we had to basically find the lamp and escape the room and we had an hour to do it in. Obviously we don't want give any more details out to spoil it for others, but must say it was brilliant! Really hard, so many puzzles to solve that then lead you to the next. After a mentally exhausting and laughter filled hour we made it out with 20 seconds to spare!
Watch our reaction as we came out on our Facebook Page Post here.
We would throughly recommend visiting Escape Hunt in Cheltenham, it is an interesting and fun way to spend an hour!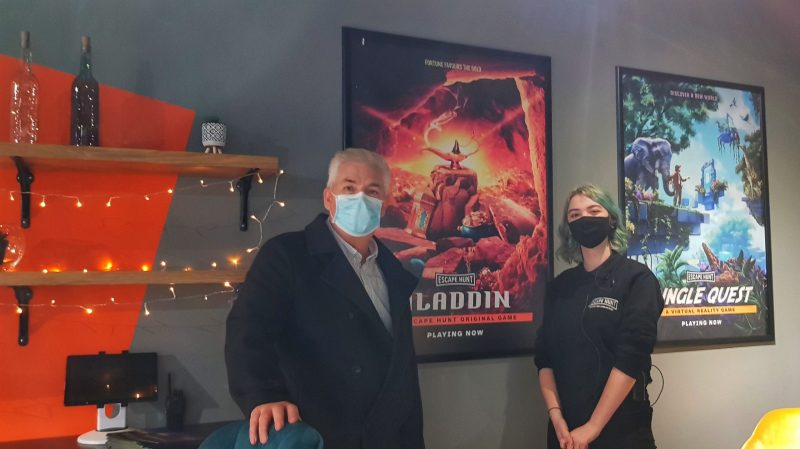 Our Second Visit to Escape Hunt in Cheltenham and Our Finest Hour!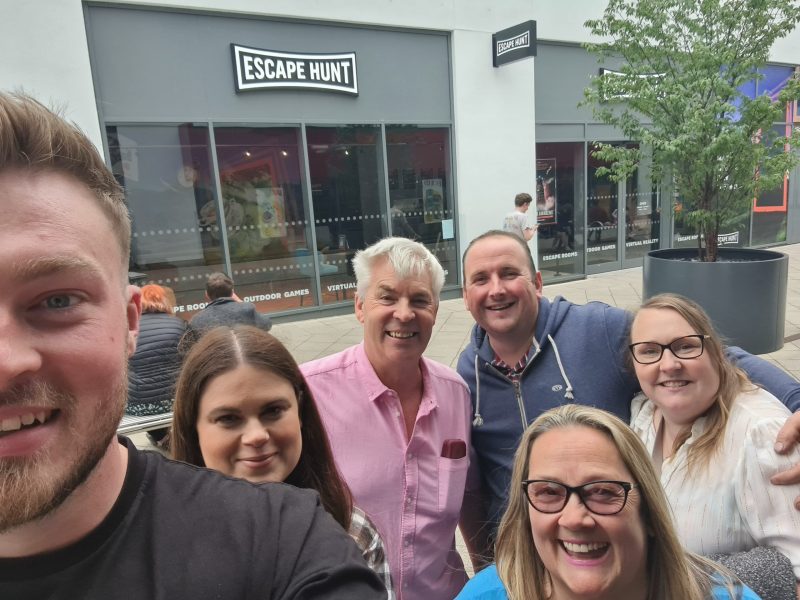 Now lockdown restrictions are being eased we were invited back to Escape Hunt in Cheltenham. We were excited to see if we could escape from their Escape Room called Our Finest Hour.
The service and welcome was as good as we remembered and the COVID protocols were explained. In the seated waiting area masks must be worn but once in the room, as we were in our social bubble masks could be removed. There are also strict COVID cleaning procedures in place in between each team entering the rooms.
Our challenge took us back to 1942 and the war, where we were MI6 agents trying to crack the code and stop Britain being attacked by Nazi super weapons, and we had an hour to achieve this.
Psyched up and ready to go we entered the room and started trying to work out where to start. A very entertaining and fun hour passed with us desiphuring codes and clues, but alas we didn't do it in the allocated time and the super weapons were released! Jack who had been our excellent host explained what we had missed, and that we were so very close to getting out on time! This definitely was one of the hardest escape rooms we have done, so we felt we had done pretty well to get as far as we did.
We all throughly enjoyed our time at Escape Hunt in Cheltenham and all said that we would love to return. If you are looking for something challenging and different to do in Cheltenham then we definitely recommend a visit.
To find your nearest Escape Hunt Venue, visit their website here.
Useful Links –
Check out our England Page for more reviews!
Planning a holiday, bucket list trip, cruise or honeymoon then we recommend using our travel agent Emma Otter of Travel Counsellors. She has found us some great deals and takes all the anxiety away of booking and coordinating complicated itineraries. Complete this form for a free quote and no obligation enquiry.
Find our favourite travel, cruise and motorhome accessories in our Amazon Shop.
Browse and book your Marella Cruise here.
Book your hotels with Booking.com.
Get answers to any of your travel or cruise related questions
Follow us on Instagram and send a message or Like and comment on our Facebook Page
and find us on Twitter here too.
You can also sign up for our newsletter by completing the box on our home page.
We are an Amazon Affiliate and this post contains affiliate links which means we may receive a commission if you click a link. While clicking these links won't cost you any extra money, they will help us keep this site up and running!
RELATED BLOGS
Paul and Carole's 2020 Travel Round Up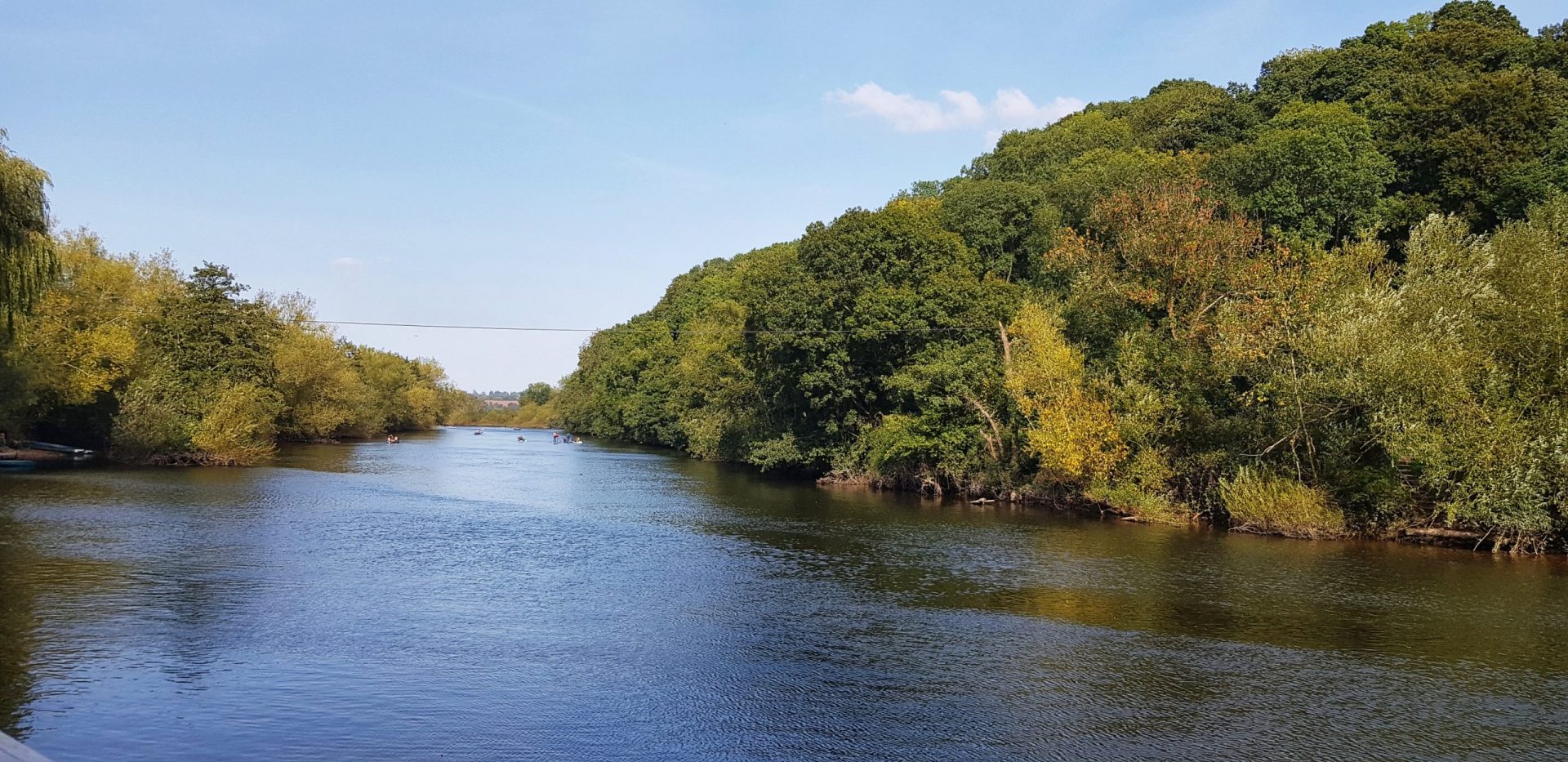 Well 2020 did not pan out how we thought it would! This was going to be the year of experimenting with last minute bookings to see if they did save...
Read Review
Gloucestershire Vlog – Woolaston, Netherend, and Plusterwine Farm Campsite
We spent two nights staying at Plusterwine Farm Campsite in Woolaston, Gloucestershire. We filmed this vlog during our stay to show what this area has to offer and what staying...
Read Review
Sunday Lunch at the Edgemoor Inn, Gloucestershire
We had heard good reports about the Edgemoor Inn and decided to pay a visit. We were actually Housesitting in Edge, Gloucestershire at the time, staying in a wonderful property looking...
Read Review