Where is the best place to stay in London? - London Hotel Reviews
We love visiting London, it is such a vibrant and interesting city. We often get asked 'Where is the best place to stay in London' so we have put this post together on our experiences.
It is always worth asking yourself why you are visiting London and picking an area that will be convenient for your stay. Getting round by tube is easy and picking a hotel that is close to a tube station makes life easier too. In this post we show you the hotels that we have stayed in so you can make an informed choice when booking yours.
This London Hotel Reviews post does contain affiliate links, it doesn't cost you any more but does help support this website.
Travel Lodge, Covent Garden, London
We stayed at the Travel Lodge on Drury Lane for 3 nights. It is in a fantastic location and cost us less than £100 per night. Here is our review.
Stow-Away Apart-Hotel, Waterloo, London
We stayed for 2 nights at the Stow-Away Apart-Hotel located on the South Bank in London. This is a new eco-friendly apart-hotel is made out of shipping containers. We stayed in a serviced studio apartment. Find out what we thought of Stow-Away and whether we would stay here again!
Book your stay at Stow-Away here.
Holiday Inn Hotel, Camden Lock, London
We stayed at the Holiday Inn in Camden Lock for 3 nights, and must say it was the perfect find! Excellent location, comfortable room with superb views. Watch our video review here to find out why we think this is the ideal place to stay if you are visiting London.
Book your stay at the Holiday Inn here.
Colliers Hotel, Pimlico
If your budget is tight then this could be an option for you! For less than £60 we spent a night here at the Colliers Hotel. It is very compact, but is in a great location, just a short walk from Victoria Bus Station. If you just need to get your head down for one night then this could be the hotel for you. Watch our video to see our room review of this hotel.
Book your room at Colliers Hotel here.
Sunborn Yacht Hotel, Docklands, London
If you need your cruising fix then the Sunborn Yacht Hotel in the Docklands, London is for you!
Great for a special treat as it is quite expensive, however, a great choice particularly if you are going to the O2 arena or the Excel Centre.
You can read our Sunborn Yacht Hotel Blog review here.
Our video here shows you around the accommodation on board and if you do want to price up and book this hotel then you can do this via our link here.
Arbor Hotel, East End of London
The Arbor City Hotel is a great London Hotel for exploring the east end. Minutes from Brick Lane, a tube station just around the corner and a short walk to London Bridge it really is a good base for exploring London.
Read our full review of the Arbor City hotel here.
Our video review can also be watched here.
Useful Links –
Planning a holiday, bucket list trip, cruise or honeymoon then we recommend using our travel agent Emma Otter of Travel Counsellors. She has found us some great deals and takes all the anxiety away of booking and coordinating complicated itineraries. Complete this form for a free quote and no obligation enquiry.
Find our favourite travel accessories in our Amazon Shop.
Book your hotels with Booking.com.
Get answers to any of your travel or hotel related questions
Follow us on Instagram and send a message or Like and comment on our Facebook Page
and find us on Twitter here too.
You can also sign up for our newsletter by completing the box on our home page.
We are an Amazon Affiliate and this post contains affiliate links which means we may receive a commission if you click a link. While clicking these links won't cost you any extra money, they will help us keep this site up and running!
RELATED BLOGS
Manchester Airport Hotel Reviews
Manchester Airport is situated in the north west of England. Not the most convenient airport to us as we live in Gloucester and it is a 3 1/2 hour drive...
Read Review
Our day out to the Welland Steam and Country Rally Worcestershire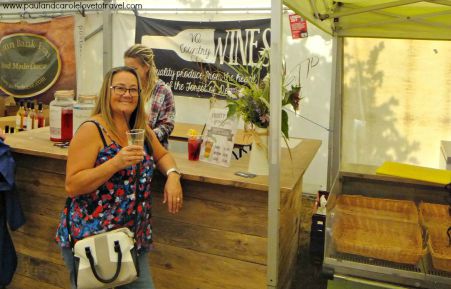 We had a great day and evening with family and friends at the Welland Steam and Country Rally. The Rally was first started in 1964 by a handful of Steam...
Read Review
Warners Holme Lacy Hotel Hereford Review
We have now stayed at Warners Leisure Holme Lacy Hotel in Hereford twice and had a great time on each occasion. Our first time was for a Tinsel and Turkey...
Read Review