Marella Discovery Cruise Ship Vlogs - Repositioning cruise Naples to Dubai October 2019
We cruised with Marella Cruises from Naples, through the Suez Canal and the Red Sea on the Marella Discovery Cruise Ship.
During this cruise we filmed a series of vlogs so we can show what life is like onboard. In these vlogs you will see our junior suite, all the restaurants including the speciality dining and we show all  the fabulous entertainment onboard.
You will also see what cruising the Suez canal is like and see how ships deal with cruising this potentially dangerous area.
We hope you enjoy our videos. If you do then please like, comment and subscribe!
Book your Marella Cruise here (Affiliate Link)
For more Marella Cruising information do check out our Marella Page – full of tips, advice, and shows what cruising with this company is really like!
This post does contain affiliate links, which means we may receive a commission if you click a link. While clicking these links won't cost you any extra money, they will help us keep this site up and running.
RELATED BLOGS
10 Reasons for cruising with Marella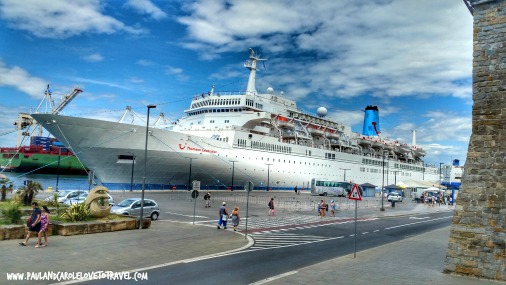 10 Reasons to Cruise With Marella If you have been following our blog it will come as no surprise that we love cruising and we have now cruised 20 times....
Read Review
Enchanted Princess Cabin Reviews

We cruised on Enchanted Princess in a group of 10 in August 2022. 8 of our group booked standard balcony cabins and one of the reasons for this was so...
Read Review
What to Pack for a Virgin Voyages Cruise
Virgin Voyages are the new kids on the block when it comes to cruising and they are doing things very differently.  We loved the freedom and the anything goes attitude...
Read Review