Skjolden Cruise Port information
Skjolden is a cruise port in Norway that we have had the pleasure of visiting many times. This post is full of information about Skjolden and what we you can do in this beautiful part of the world!
Skjolden Cruise Port Information - Where is Skjolden?
The village of Skjolden (pronounced Sholden) is situated in the municipality of Luster in Vestland County, Western Norway. It is at the head of the Sognefjorden the longest navigable fjord in the world and is 130 miles from the sea making the sail in an event in itself.
With a population of just 300 if  the hustle and bustle of the big city is what you are after then you are in the wrong place, however, if its peace and tranquillity combined with stunning scenery then you are definitely in the right place.
Skjolden Cruise Port Information - What is there to see?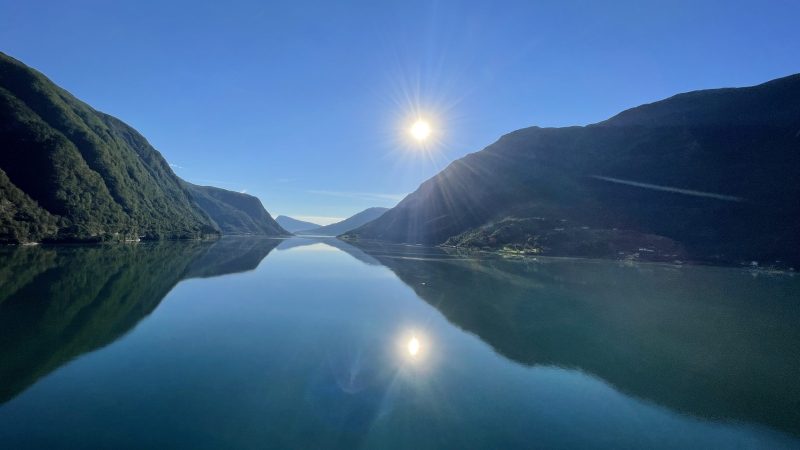 Skjolden is known as the gateway to the national parks as it has three of the most famous national parks Jotunheimen, Breheimen and Jostedalsbreen within very close proximity to the village. It also boast 20 of the highest peaks in Scandinavia and if that's not enough it also has the oldest Urnes Stave Church in the world and the Jostedal Glacier, the largest glacier on the European mainland.
Skjolden Cruise Port Information - Shopping and Refreshments in Skjolden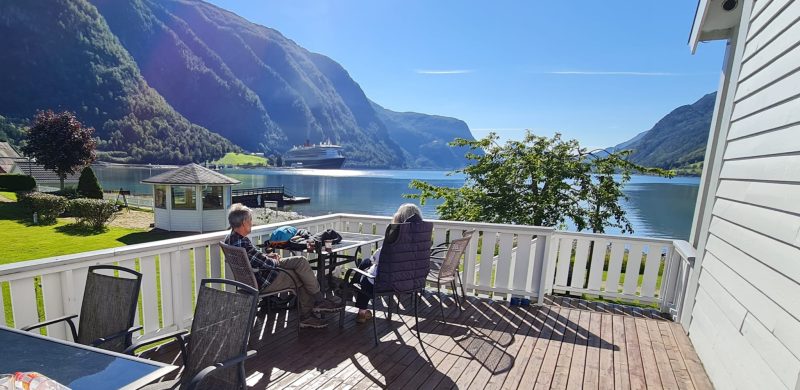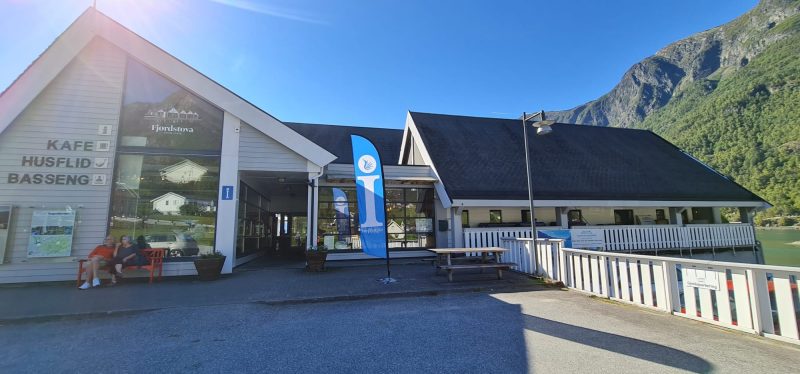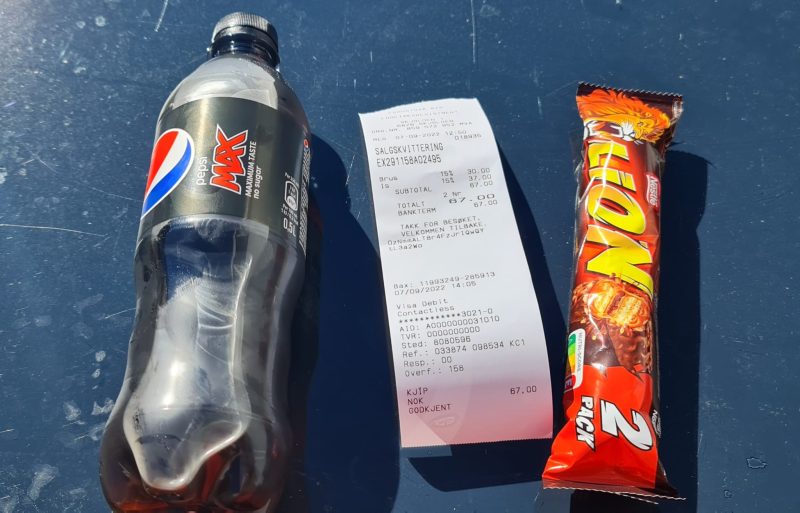 Skjolden is fairly small, however there is a hotel and visitors centre and cafe which is a short walk from the port, just follow the road past the white houses go left over the bridge and you will find them there.
The visitors centre is also a big part of the community and also boasts a swimming pool, a climbing wall, a 25 metre pistol shooting range, a fitness studio and a 15 seater movie room.
It's hard to find anywhere in Skjolden that doesn't have an amazing view and the cafe at the visitors centre is no exception, but as with everywhere in Norway the beautiful comes at a price with a Pepsi and a bar of chocolate costing 67 Nok (about £6) so almost triple the price of the UK. If essentials are what you are after there is also a small supermarket selling anything from deodorant and toothpaste to fresh breads and pizza. We have also included the prices of other groceries in our Skjolden Vlog you will find below.
Skjolden Cruise Port Information - Must do!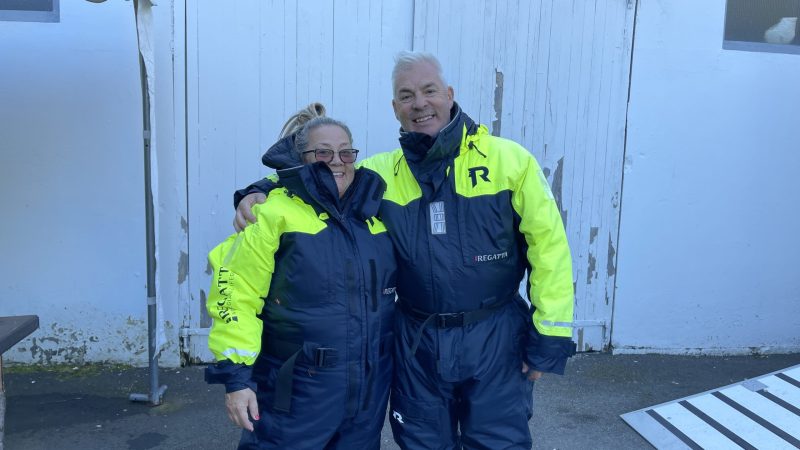 Our must do in Skjolden is definitely the rib adventure, a rigid inflatable boat that picks you up about a five minute walk from the cruise dock and takes you on a beautiful scenic ride down the fjord taking in some of the most spectacular scenery. We booked this prior to our Cunard Queen Mary 2 cruise.
All equipment is provided by the rib operators, waterproof suits, hats, goggles and gloves and cost us £60 each which we thought was excellent value for money and we loved every minute!
We booked this tour independently through Adventure Tours Norway and it was extremely easy.
Skjolden Cruise Port Information - Other Options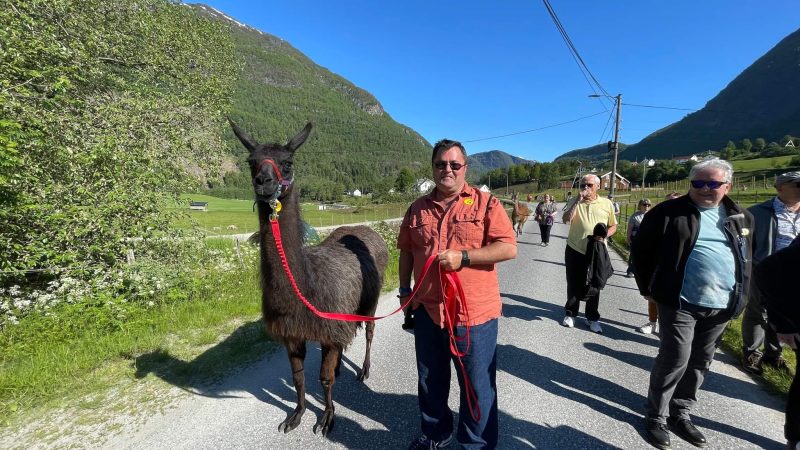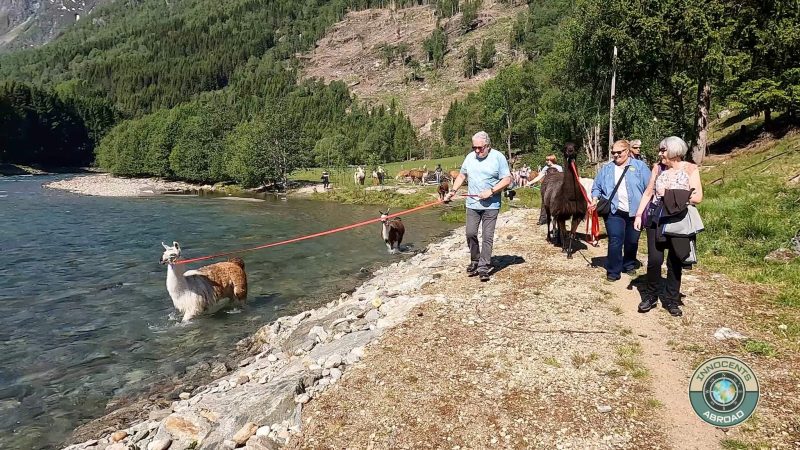 Another recommendation comes via our good friends Bob and Holly of Innocents Abroad and that is a visit to Skjolden llamas a family run llama farm started in 2005 with just two llamas but now have a heard of 30, the tour includes seeing how they live feeding them and even taking them for a walk.
Bob and Holly were joined by friends Alfie and Jackie and they all agreed it was great fun and definitely worth a visit, you can even buy untreated llama wool at the end of your visit. They booked this excursion through the cruise line but we are sure it would be easy to book it direct with Skjolden llamas, prices start from 150 nok £13 for up to 3 people for a 30 minute visit but longer tours are available.
You can find out more about Bob and Hollies llama visit by watching their video all about it here.
Skjolden Cruise Port Information Verdict
There is no doubt skjolden is one of the most beautiful ports we have visited and we would definitely recommend a visit. With potential rule changes regarding cruise ships entering Norwegian Fjords in 2026 we suggest you do it sooner rather than later!
We loved our visits to Skjolden and will definitely be back!
Relevant reading and videos –
For more information about destination visit our Norway Page
Find our Norwegian Fjords Vlog Series Here
Want early access to our You Tube Videos and be the first to know when we book a cruise?
Join our Patreon Community here
Become a member of our You Tube Channel
---
Planning a land based holiday, flights, bucket list trip, cruise or honeymoon then we recommend using Dan Hammond of GoCruise&Travel who you can be contacted here by email – dan@gocruise.uk.com and telephone 01622 891895. For a free no obligation holiday or cruise quote you can complete our booking form here.
He has found us some great deals and using a travel agent takes all the anxiety away of booking and coordinating complicated itineraries.
---
Find our favourite travel, cruise and motorhome accessories in our Amazon Shop.
Book your hotels with Booking.com. here.
---
Get answers to any of your travel or cruise related questions
Follow us on Instagram and send a message or Like and comment on our Facebook Page
and find us on Twitter here too.
You can also sign up for our newsletter by completing the box on our home page.
We are an Amazon Affiliate and this post contains affiliate links which means we may receive a commission if you click a link. While clicking these links won't cost you any extra money, they will help us keep this site up and running!
RELATED BLOGS
How to turn your On Board Cruise Credit into Cash!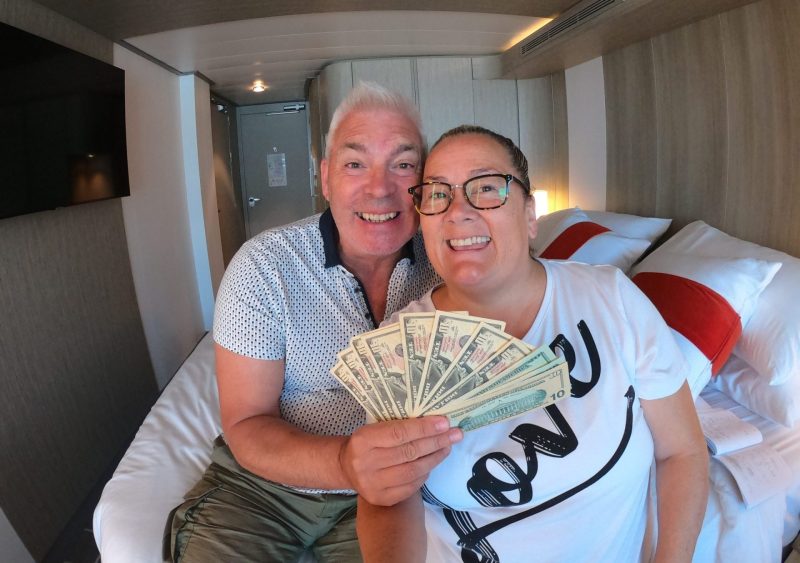 We struggle sometimes to spend our on board credit on things that we like. We often buy and book things we don't necessarily want or need. We have now discovered...
Read Review
Virgin Voyages Drinks Prices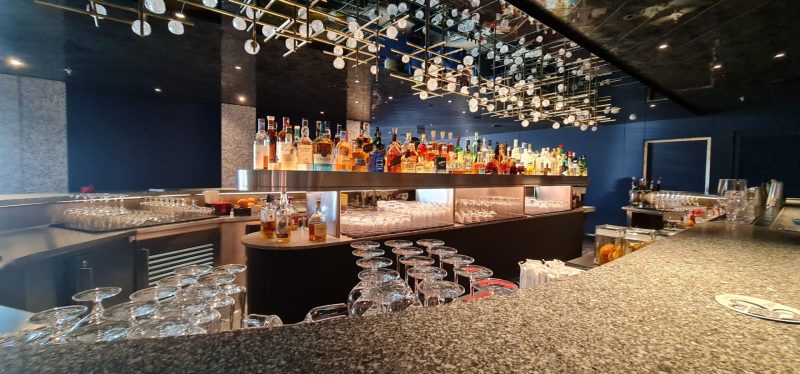 We cruised on the Virgin Voyages Scarlet Lady in 2021 and her sister ship Valiant Lady in March 2022 and enjoyed plenty of drinks! Virgin Voyages do not offer drinks packages,...
Read Review
Drum and Monkey Pub Stopover and Campsite Review, Worcestershire.
The Drum and Monkey Campsite is attached to the Drum and Monkey pub and can be found 1.5 miles from the Upton upon Severn town centre on the B4211 Gloucester...
Read Review