Wysdom Touring Park Campsite Review, Burford, Oxfordshire
Wysdom Touring Park is an adults only campsite situated in the Oxfordshire town of Burford. It is a small, very well manicured site with just 25 pitches that are mostly hard standing and open all year round.
Easy to find just behind Burford School, on arrival you are instructed to stop at the entrance to book in, you will then be escorted to your pitch by a member of staff. Once at your pitch they will run through the do's and dont's of the site and show you how everything works.
The majority of pitches are separated by shrubs and bushes giving you a nice feeling of privacy without feeling shut in, as they say on their web site it almost feels like you are camping in someones back garden.
All pitches come with electric hook up and most also have freshwater taps. Motorhomes and caravans are welcome, however, they do not allow tents. We stayed over the August Bank Holiday 2020 and our stay cost £25 per night.
The site does have a heated shower and toilet block but due to Covid 19 these facilities were unavailable, However, if the rest of the site is anything to go by we are sure they would be excellent. An elson (chemical toilet) disposal point and a grey water (shower water/washing up water) disposal point are provided, there is also an area to do your washing up but again due to covid was closed. Update October 2022 – we have been informed that the facilities are still currently closed.
We always use the facilities in our camper so none of this really affected us but a lot of people like to use the on site facilities so make sure you check what's open before you set off. One criticism would be that some of the pitches (only a few) are a bit on the small side so if you have got an awning you may not be able to use it, so make sure you check when booking. We were travelling with two other couples, our friends had pitch 13 which was huge and ideal for a caravan and large awning, our pitch 12 was ideal for our motorhome and awning with the added bonus of a small private garden. However, our friends who were allocated pitch 11 were in a caravan and the pitch could not accommodate their awning. So make sure you make it clear when booking so that you are given a pitch that is right for you.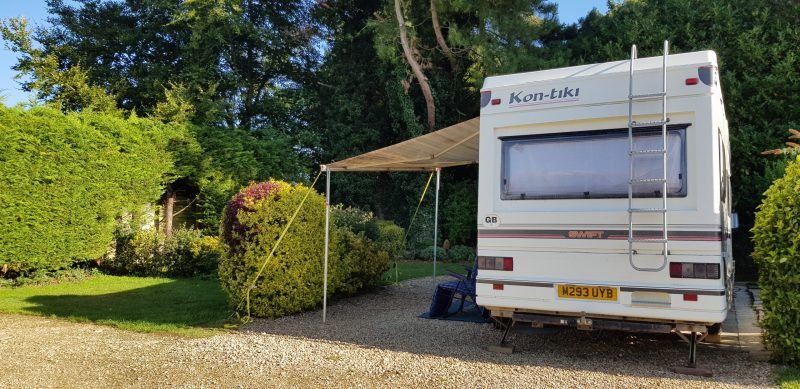 What makes this Wysdom Touring Park campsite stand out from the rest is the location. A ten minute walk gets you to the top of Burford high street, a beautiful town often referred to as the gateway to the Cotswold's and we agree it has to be one of the prettiest high streets in the country.
Both sides of the street are lined by beautiful Cotswold stone houses, shops, pubs and restaurants and is completely free of gaudy signs from fast food outlets. There is also one of the best delicatessens you will come across called Bumbles of Burford, a visit to Burford wouldn't be complete without a visit to Mrs Bumbles.
If you love a bit of history then head to St John the Baptist church dating back to the twelfth century, and is one of the prettiest churches in the country. Or if you just fancy a drink and just want to watch the world go by then you will be spoilt for choice as there are eleven pubs to choose from!
All this is literally on your doorstep, however, if you do fancy exploring the Cotswold's the towns of Bourton on the water, Bibury, Stow on the Wold and Cirencester are all just a short drive away.
Pin it!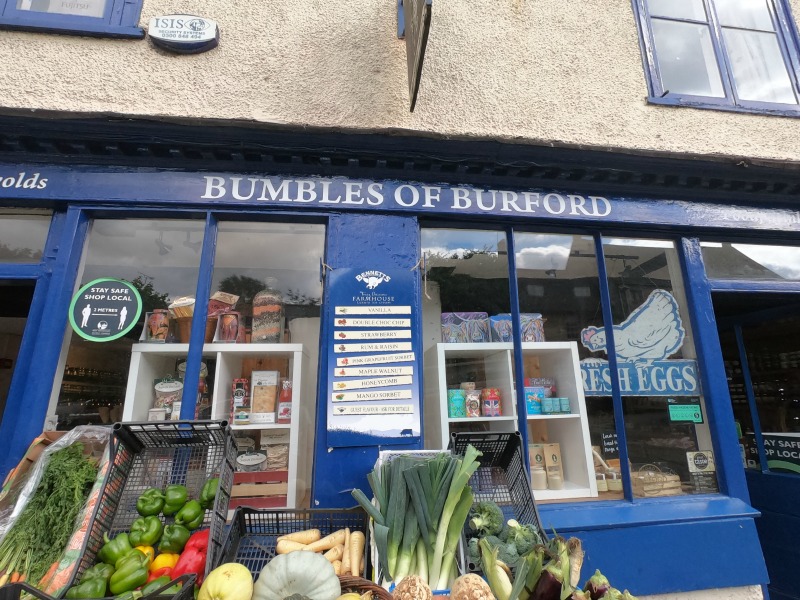 Wysdom Touring Park is a great campsite, we thoroughly enjoyed our stay and will definitely return.
If you would like more information about Burford do watch our Vlog Series and for a walking tour around the Wysdom Touring Park do watch our video below.
If you are wondering which campsite to visit next why don't you check out our Campsite Reviews Page for some inspiration!
RELATED BLOGS
Motorhome Vlogs – Drum and Monkey Pub Stopover Campsite, Upton Upon Severn, Worcestershire
Watch our two part vlog series on staying in our Motorhome at the Drum and Monkey Pub Stopover Campsite. Located just outside Upton Upon Severn in Worcestershire it is a...
Read Review
Cunard Spa Prices (Updated September 2023)
All the Cunard ships have spa facilities on board, but they do come as an extra cost. In this post we show you what it will cost you for treatments...
Read Review
Chatrium Riverside Hotel Review Bangkok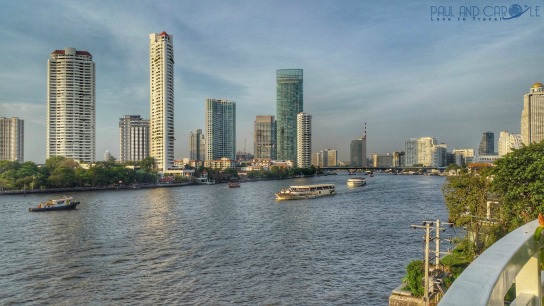 We stayed at the Chatrium Riverside Hotel in Bangkok on a bed and breakfast basis for 3 nights. The hotel is situated beside the Chao Phraya River and only 36 km from...
Read Review