Saga Cruise Spa Prices and Facilities
Saga Spa Facilities
The Spa on Saga is a pretty special one. We are so glad that we spent time here and would definitely recommend that you do too. You can also watch our spa experience in the vlog episode at the end of this post. Here's why –
Saga cruises spa is a fabulous space and includes the following facilities –
HYDROTHERAPY POOL – Optimal relaxation as warm water gives you a seance of well being.
INFRARED SAUNA – which gives you the benefits of natural sunlight without the damaging effects.
STEAM ROOM – moist heat opening airways releasing toxins from the body.
HEATED LOUNGE CHAIRS – allow the heated stone loungers to radiate warmth through your body
RELAXATION LOUNGE –  allow the body and mind to drift away in complete tranquillity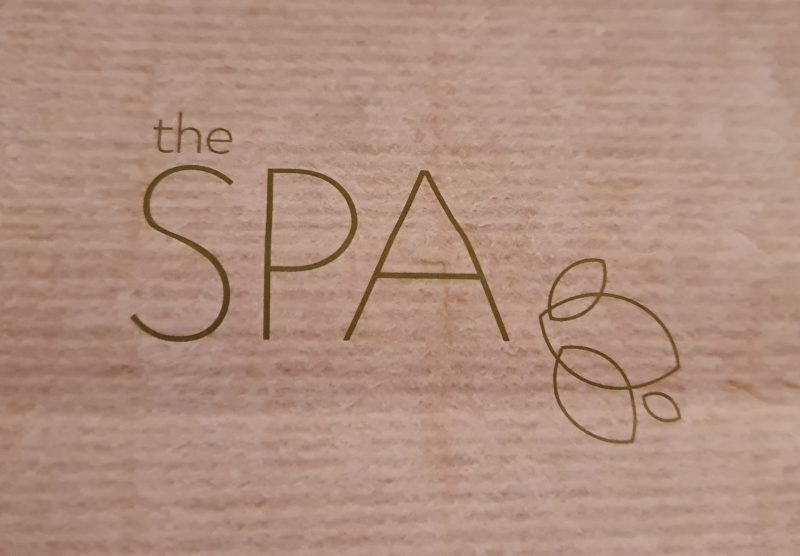 Facials
ELEMIS TECHNOLOGY BIOTEC FACIALS
The BIOTEC machine offers multiple advanced technologies to help renew, revitalise and regenerate skin cells.   50 minutes from £75
ELEMIS TOUCH FACIAL
Pro collagen age defy is a treatment to tackle fine lines and wrinkles and supporting cellular skin structure   50 minutes for £69
The Crystal Quartz Table
Amber and Quartz crystals mould and shape around your body helping to release muscle tension detoxify and give a deeper state of relaxation.
HOT MINERAL BODY BOOST –  harnessing the power of the crystals this treatment stimulates every cell in the body helping relieve muscle pain and remove toxins   75 minutes for £166
POULTICE POWERED MUSCLE RELEASE – Sore aching muscles are worked away using a uniquely designed poultice of amber and quartz combined with eucalyptus and juniper   75 minutes for £173
Body
AROMA STONE THERAPY – nothing gets into the muscle like a hot stone, bathed in moisturising body oil a range  of Balinese stones are selected to address exactly what the body needs   50 minutes £79, 75 minutes £99, 90 minutes £115.
BAMBOO MASSAGE – Bamboo shoots soaked in essential oils massaging your muscles in to pure bliss, either deep tissue or gentle strokes, the choice is yours   50 minutes £110, 75 minutes £138, 90 minutes £163.
THAI HERBAL POULTICE MASSAGE – Utilising scented and heated herbal poultices, applied to pressure points to relax the muscles and release tension   50 minutes £79, 75 minutes £99, 90 minutes £115.
COUTURE TOUCH FACE AND BODY TREATMENT – Condition he body with this hands on all embracing experience combining ELEMIS pro-collagen age defy facial with a Swedish massage   100 minutes £115
AROMA SPA SEAWEED MASSAGE – Combining the riches of the sea with the power of aromatherapy, a heated mask of essential oils is applied to the body and cocooned in a rap, detoxing and congesting wile stimulating the bodies systems, includes a half body or full body massage   75 minutes £125, 100 minutes £175.
IONITHERMIE REVITALISING LEG THERAPY – Ideal for tired or heavy legs revitalising therapy to treat poor circulation, swelling, varicose veins and aches   40 minutes £59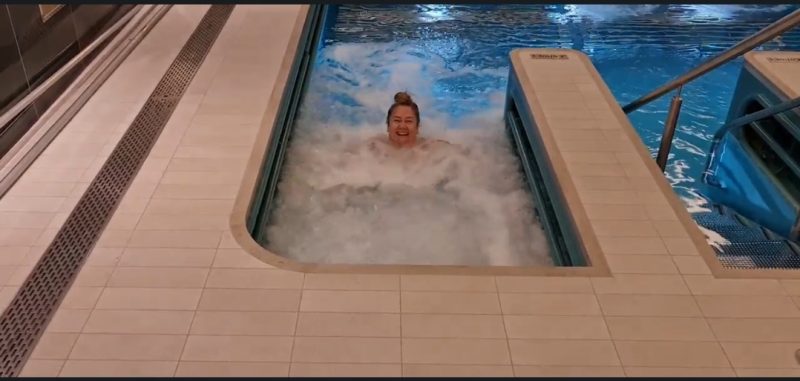 Chinese Medicine
ACUPUNCTURE – Quickly becoming one of the fastest growing alternative therapies, the onboard therapist can treat all kinds of symptoms including sciatica,joint muscle and arthritic pain, sea sickness,smoking cessation,weight gain and insomnia   50 minutes £99
Fitness
BODY COMPOSITION ANALYSIS – Our fitness professionals will determine your body fat percentage rate of metabolism and water retention levels   60 minutes £30
PERSONAL TRAINING – One to one training session that focuses on your individual needs and teaches you the exercise program that best suits your needs   60 minutes £47
NUTRITIONAL CONSULTATION – Based on the Nobel prize winning research of Dr Barry Sears this ideal zone nutritional plan is created for a clean and healthy eating plan promoting wellness   60 minutes £47
SIT TO BE FIT – A yoga routine whilst seated emphasising breath awareness and alignment   30 minutes complimentary.
There is also a selection of wellness seminars from acupuncture, detoxing, weight loss, back pain, posture and more.
Salon
KERASTASE ELIXIR ULTIME 24- CARAT INDULGENT RITUAL – Nourish, protect,illuminate and instantly restore hair, leaving hair silky, weightless and beautifully fragrant   25 minutes £45.
KERASTASE FUSIO_DOSE INSTANT HAIR TREATMENT – An instant and personalised ritual for the hair fibre, with boosters for dry, damaged and coloured hair   £39.
KERATIN COMPLEX EXPRESS BLOWOUT – Say goodbye to frizz with this specially formulated revitalising and rejuvenating hair treatment, eliminating frizz for up to six weeks   45 minutes from £98.
AS ABOVE BUT WITH EXPRESS BLOWOUT AND CUT –  45 minutes from £98.
CUT AND STYLE WITH BLOWOUT from £39
SHAMPOO AND STYLE WITH BLOWOUT from £39
Manicure and Pedicure
FIRE AND ICE MANICURE AND PEDICURE – Using a combination of cooling gels and heated stones leaving smooth skin and nails that are polished to perfection, Manicure includes lower arm massage, pedicure includes lower leg massage   manicure 45 minutes £30   pedicure 60 minutes £47.
CND SHELLAC 14 DAY NO CHIP – No drying, no chipping and no smudging with this tough as nails treatment using a shellac coating instead of regular polish   manicure 30 minutes £30   pedicure 45 minutes £41.
Gentlemen's Grooming
MEN'S WET CUT – Full service grooming including hair and beard trim as well as styling £20
MEN'S SPORTS MANICURE AND PEDICURE – Trim shape and buffed nails   manicure 30 minutes £25  pedicure 45 minutes £35.
Our Verdict on Saga Spa
The spa facilities are free to use and need to be booked in advance, as well as using the spa facilities which were excellent we also treated ourselves to a treatment each. Carole had a pro collagen age defy facial and I had the hot stone massage, both treatments were amazing and we would definitely have them again.
The spa is open from 8am until 8pm and reservations can be made at the walk in spa reception. The best time to use the spa is on a port day as there are special offers available (this is what we did) so always keep your eye out for special offers. We throughly enjoyed our time here and would definitely recommend!
Watch Episode 5 of our Saga Spirit of Adventure Vlog series below where we spend time in this fabulous spa!
Useful Links –
Saga Cruises Information and Blog Posts
Cruising Advice and Information
Planning a land based holiday, flights, bucket list trip, cruise or honeymoon then we recommend using these travel agents – they have both found us some great deals and using an agent takes all the anxiety away of booking and coordinating complicated itineraries.
Emma Otter of Travel Counsellors – Complete this form for a free quote and no obligation enquiry.
Dan Hammond of GoCruise&Travel who you can be contacted here by email – dan@gocruise.uk.com and telephone 01622 891895 and via their website here.
---
Find our favourite travel, cruise and motorhome accessories in our Amazon Shop.
Book your hotels with Booking.com. here.
---
Get answers to any of your travel or cruise related questions
Follow us on Instagram and send a message or Like and comment on our Facebook Page
and find us on Twitter here too.
You can also sign up for our newsletter by completing the box on our home page.
We are an Amazon Affiliate and this post contains affiliate links which means we may receive a commission if you click a link. While clicking these links won't cost you any extra money, they will help us keep this site up and running!
RELATED BLOGS
Ocean Medallion Princess Cruises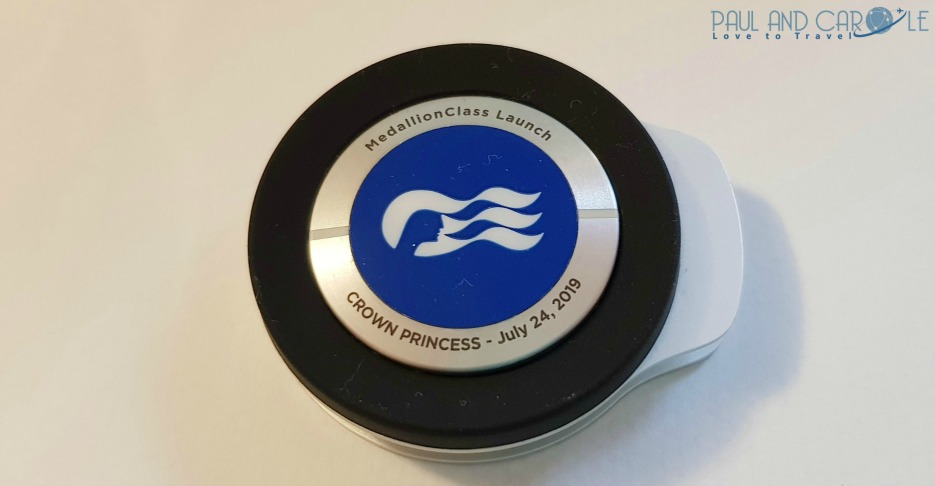 The Ocean Medallion on Princess Cruises is leading the way in enhancing the cruise experience but what does it actually do? Picture the scene, a man lies peacefully on his...
Read Review
10 Reasons for cruising with Marella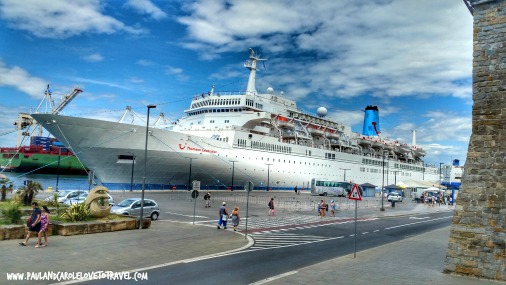 10 Reasons to Cruise With Marella If you have been following our blog it will come as no surprise that we love cruising and we have now cruised 20 times....
Read Review
Marella Voyager – Marella Cruises New Cruise Ship for 2023
Marella Cruises have announced a new ship that will be setting sail in June 2023! This will be the fifth Marella ship with the maiden voyage is planned for June...
Read Review