Drum and Monkey Pub Stopover and Campsite Review, Worcestershire.
The Drum and Monkey Campsite is attached to the Drum and Monkey pub and can be found 1.5 miles from the Upton upon Severn town centre on the B4211 Gloucester road in Worcestershire. We spent two nights at this Pub Stopover Campsite and in this post we tell you whether we think it is worth stopping by!
The Campsite
Booking the campsite was easy, we just picked up the phone, had a lovely conversation with a lady and within a couple of minutes we had 2 pitches booked together with a table booked at the pub for dinner too!
Maybe we are showing our age now but sometimes trying to book a campsite on line can be frustrating, particularly if you want multiple pitches, and we do like to do it the old fashioned way by talking to a human, so this suited us fine!
The campsite has only grass pitches, no hard standing, though they all have electric hookup. 
The field itself is a little on the bumpy side but all the pitches were fairly flat making levelling your motorhome a fairly simple process. The size of the actual pitches are probably the biggest we've ever come across with masses of room for awnings, gazebos or pretty much anything else you may want to put up to make your stay more comfortable.
The shower block was very clean and tidy as were the toilets, there is also fresh water and an elson (chemical toilet) disposal point. For £22 a night we were very happy. 
There is a little bit of road noise which didn't concern us at all, dogs are welcome and the site does have some fabulous sunsets too.
The Drum and Monkey is also the home of Honey Pod farm where you can stay in an eco friendly wooden honey pod, each pod sleeps up to 6 people and even has its own wood burners.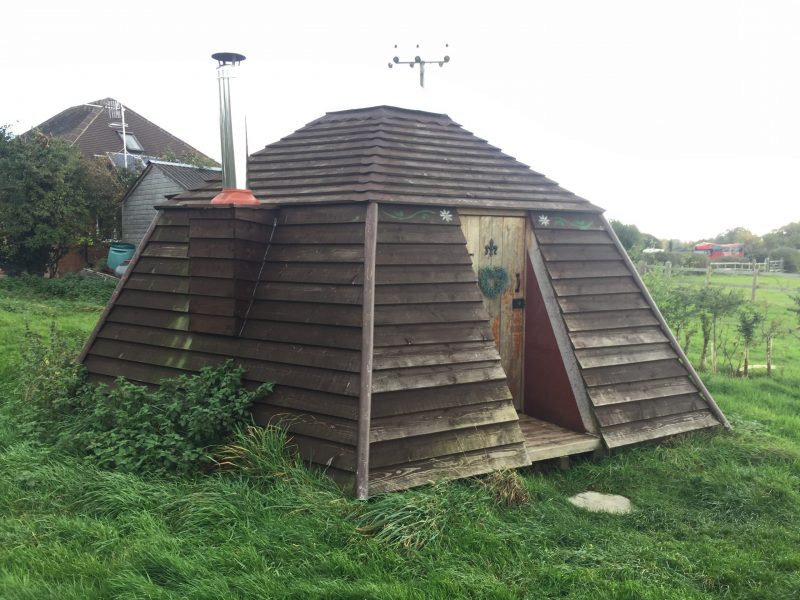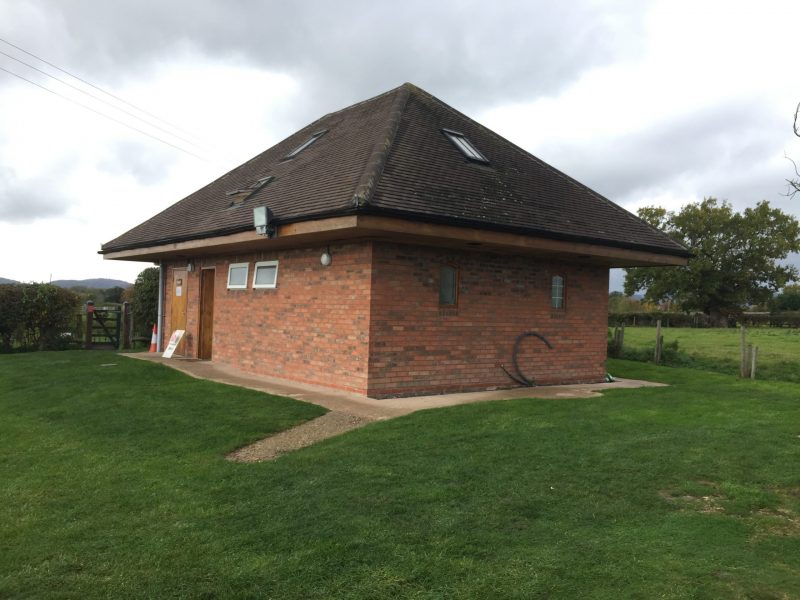 The Pub
The Drum and Monkey Pub building dates back to 1840 and was originally called The Rose and Crown. The name was changed after a mix up involving a beer ration delivery during World war 2, when a nearby Rose and Crown received their delivery. A swift name change insured this would not happen again.
It is also a grade 2 listed building, proper old pub design, exposed beams throughout and a roaring fire.
We booked a table for our first night and we were glad we did for two reasons. The first being that they get booked up quickly particularly on weekends, so ensure you book a table when you book the campsite, Saturday was already fully booked. Secondly the food and service were both excellent, the pub it is run by a very funny landlady who we had some really good fun banter with.
Their speciality is homemade pies which all four of us went for and we agreed that they were all excellent. We also had the best onion rings we have ever had. For dessert, the chocolate brownie was just crispy on the outside and soft indulgent chocolate in the centre, absolutely delicious!
We were so impressed with our meal on the Friday night that we booked for Sunday lunch before retiring back to our motorhome. We can confirm that the Sunday lunch was superb too!
There is some outside seating in their courtyard terrace, however due to the inclement weather we could not use and they do cater for conferences and functions in additional buildings behind the terrace.
Without transport the site is a little remote with Upton a good hours walk away, but if the weather is in your favour it's well worth the effort. It is a lovely little town on the banks of the river severn and despite it being the smallest town in the county of Worcestershire there is still a good selection of pubs and restaurants to explore, and an excellent fish and chip shop.
Upton upon Severn also hosts several music festivals throughout the year including a Jazz festival, and the Sunshine Festival . The Drum and Monkey would be an ideal place to base yourself.
Pin this post for future reference!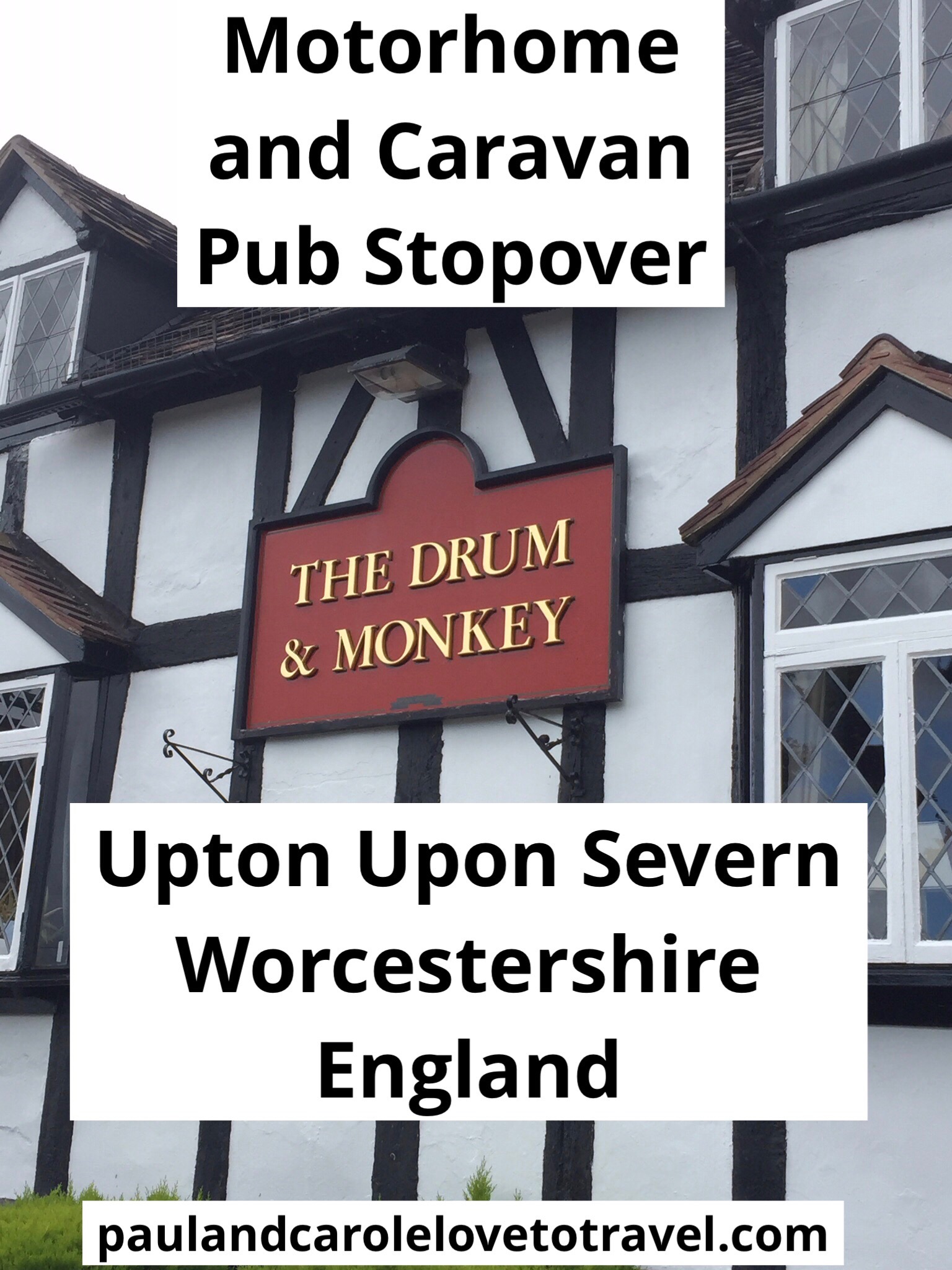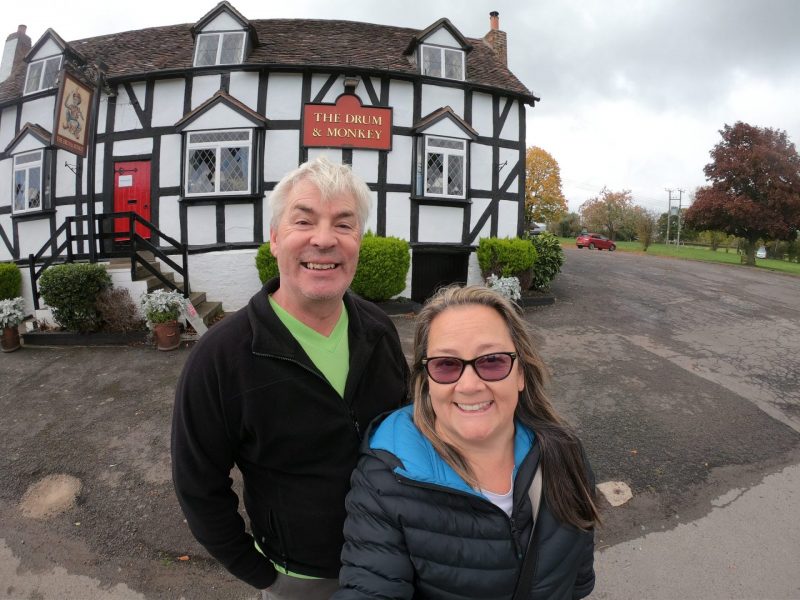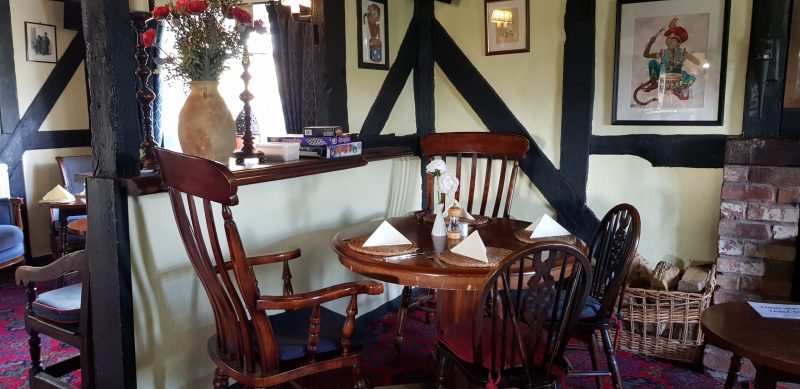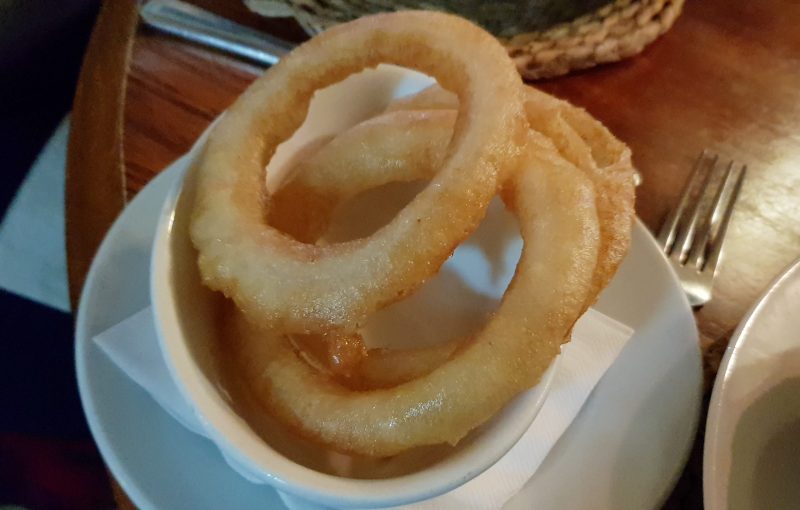 In conclusion the Drum and Monkey is a great choice for a pub stopover. A well equipped campsite with a lovely pub and a very funny landlady. Even though the weather really had it in for us we had a great stay and will definitely be returning.
To see exactly what we got up to during our stay here do check out our two part Vlog Series below
To book your pitch or a meal visit the Drum and Monkey Pub Website here.
Visit our Campsite Reviews Page for more information!
RELATED BLOGS
Koh Samui Hotels – Our Recommendations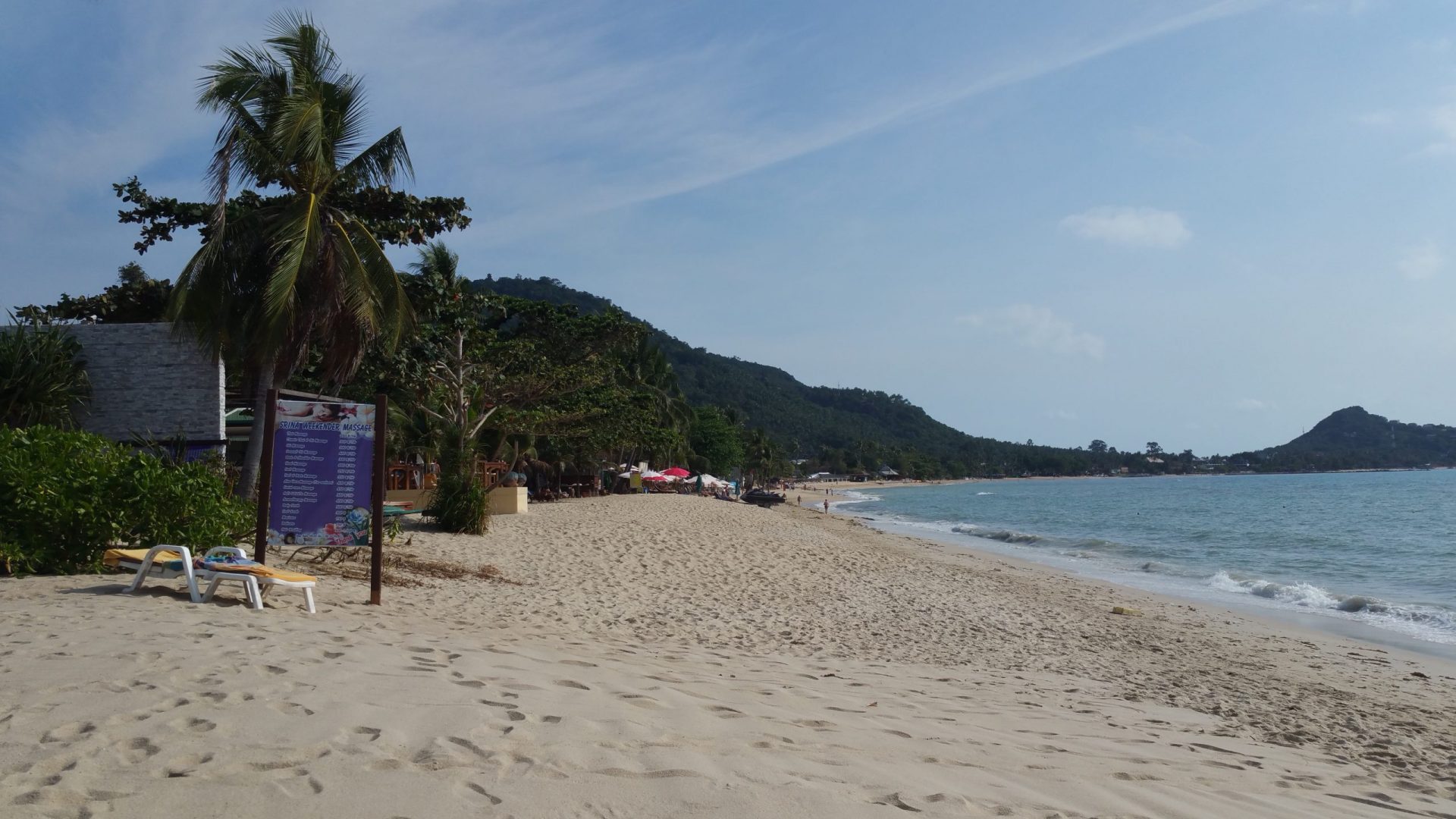 Picking the right hotel for your holidays can be challenging, and often a gamble. Here we have put together a comprehensive guide on our top picks for Koh Samui Hotels....
Read Review
Virgin Voyages Laundry Costs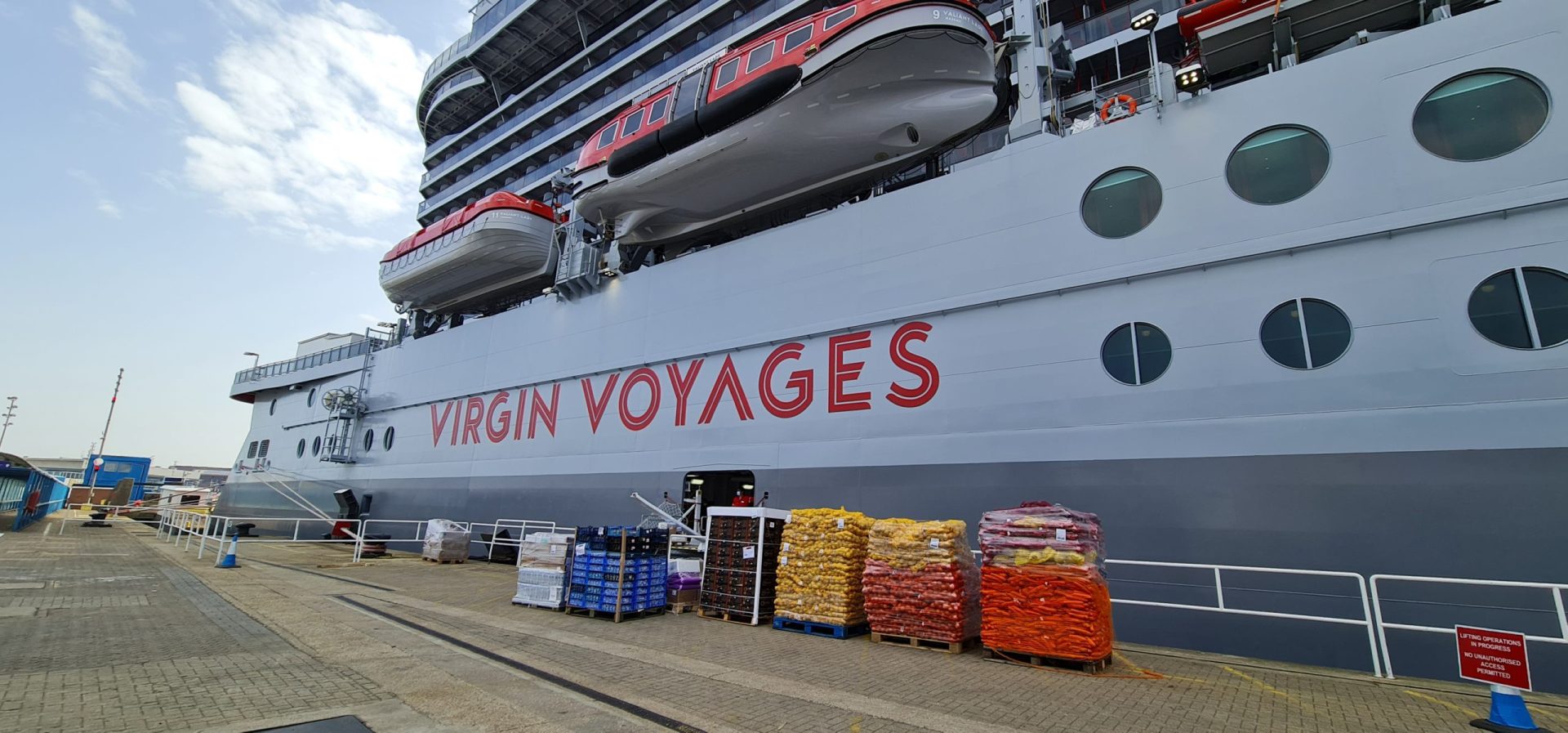 If you are cruising with Virgin Voyages you may well need to use their laundry services. In this short but sweet post we explain what services are available and how...
Read Review
Travel Agent – Why we have decided to start using one!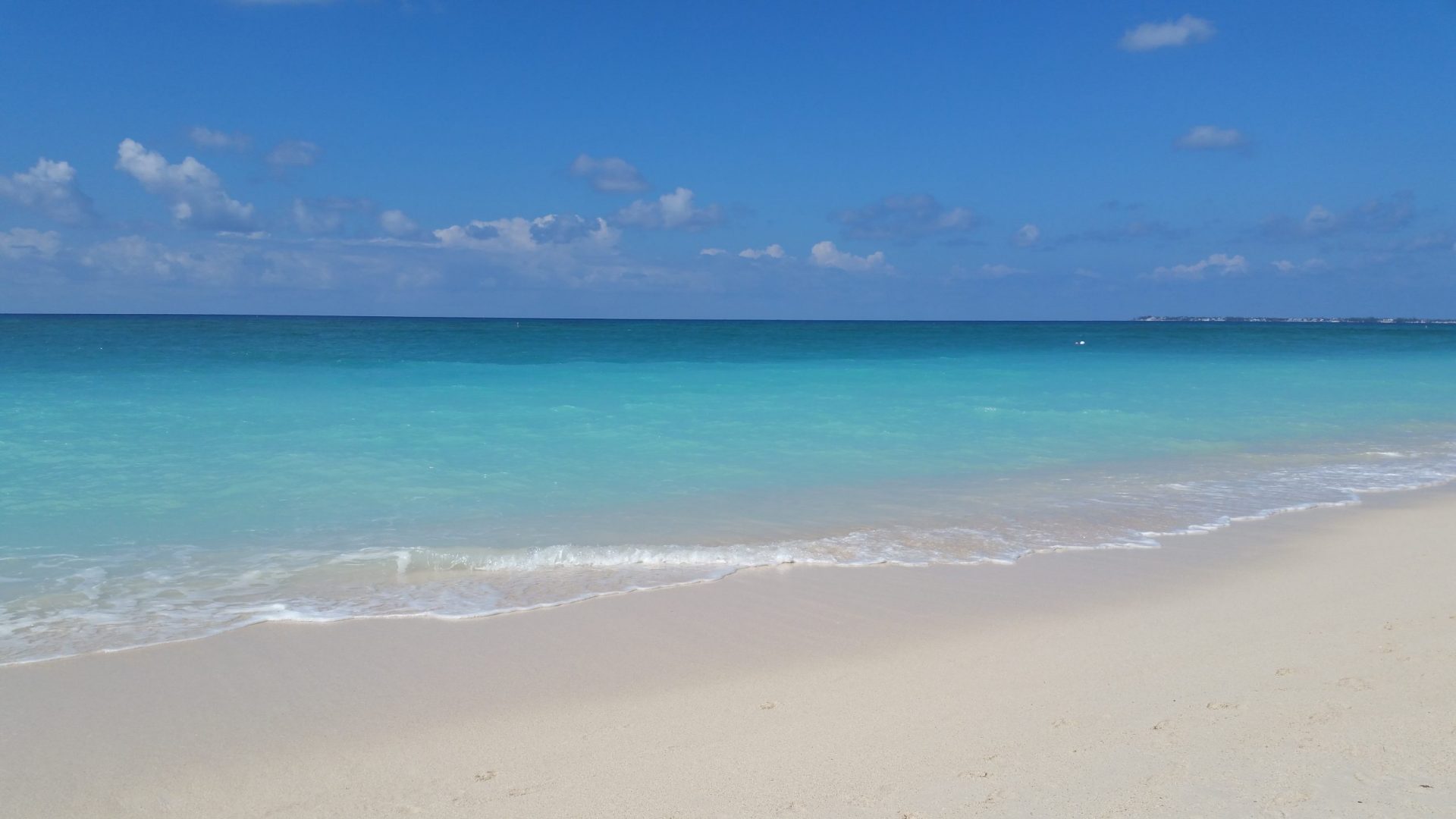 Historically we have always used a variety of ways to book our hotels, holidays and cruises. Carole would fit all the parts like a jigsaw and build it until we...
Read Review