Marella Voyager - Marella Cruises New Cruise Ship for 2023
Marella Cruises have announced a new ship that will be setting sail in June 2023!
This will be the fifth Marella ship with the maiden voyage is planned for June 3rd cruising out of Palma, Majorca with itineraries out of the US later that year. Marella Voyager started its life in 1997 the then Celebrity Mercury, before transferring to TUI Cruises as Mein Schiff 2, which later became Mein Schiff Herz in 2019. This ship is planning on carrying just over 1900 passengers, similar numbers to the existing fleet.
With 10 dining and bar options firm favourites including Surf & Turf, Snack Shack and Nonna's and some new additions including a Mexican eatery and secret speakeasy bar.
We are big Marella Cruises fans and have already cruised on the Marella Discovery multiple times and Marella Explorer 2. We also cruised on the Celebration and the Dream that are sadly no longer with us.
Marella Voyager Cruises are now on sale!
Marella Voyagers first cruise is due to be on the 3rd June 2023 and is a 7 night Mediterranean cruise out of Palma. Ports include Ajaccio Corsica, Civitavecchia for Rome, Livorno for Florence and Pisa, St Raphael France for St Tropez and Cannes, and Barcelona Spain.
Marella Voyager will then cruise similar itineraries in the mediterranean until the end of October 2023 when she will head to the USA.
RELATED BLOGS
Cruise Private Islands – Which cruise companies have them?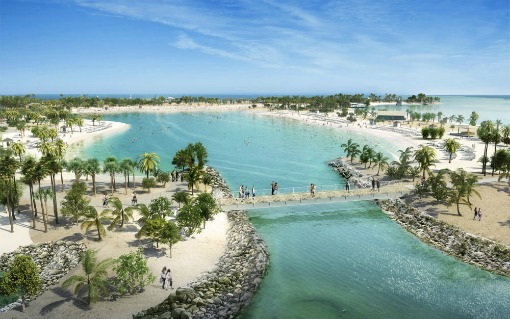 Guest Post by Jenni Fielding – family cruise blogger from CruiseMummy.co.uk More cruise companies are providing a unique experience for their passengers. In this post Jenni describes 6 private islands...
Read Review
Saga Spirit of Adventure Vlogs Review

We booked a 5 night cruise on Sagas brand new ship Spirit of Adventure travelling to the Netherlands, Belgium and France. We had previously had the pleasure of attending the...
Read Review
Marella Cruises Spa Prices
On our recent cruise on the Marella Discovery 2 myself and Carole both enjoyed a treatment in the Oceans Spa. In this post we outline what treatments are available and...
Read Review