Marella Repositioning Cruises
This post is sponsored by Marella Cruises
Have you ever considered a repositioning cruise for your winter 2024 holiday? If you haven't you should, and we will explain why!
What is a Repositioning Cruise?
Repositioning cruises are when a cruise ship sails from one region to another, e.g Mediterranean to Asia or Europe to the Caribbean. We have now been on 48 cruises and one of the best cruises we have ever done was on Marella Cruises Marella Discovery cruise ship which started in Naples, Italy and ended in Dubai.
Repositioning cruises have some very unique itineraries and are often cheaper than round trip cruises. Also another reason we keep choosing to cruise with Marella is that there is so much included in your cruise fare, and there are no hidden costs like other cruise lines.
We have now cruised with Marella Cruises seven times and are already looking to book the eighth. There are some really good options available for Winter 2024 on Marella repositioning cruises, so we thought we would share those with you here!
Aegean Escape 1
This Aegean Escape 1 cruise is a 8 night cruise on the Marella Discovery 2 all Inclusive cruise which starts in Limassol, Cyprus.
The cruise then continues to Alanya, Turkey. Found on Turkey's central Mediterranean coast and known as the Turkish Riviera its beautiful wide beaches include Cleopatra beach where the queen of Egypt was believed to have swam, it's also famous for its castle and red tower. Haifa (for Nazareth & Galilee) Israel is next, then you will experience a two day transit of one of the most iconic canals in the world, the Suez Canal, Egypt. Your cruise will end with an over night stay in Aqaba in Jordan where you will have the option to visit Petra.
As we said earlier in this post we have now cruised 49 times and Petra is easily the most spectacular excursions we have ever done, so do check out our Red Sea Cruise Vlogs here to see our experience.
Arabian Sunset 1
This all inclusive Arabian Sunset 1 cruise also on the Marella Discovery 2 is a 14 night itinerary which starts in Aqaba (for Petra) with an overnight stay.
Port Sultan Qaboos (for Muscat), Oman is your first stop before cruising to Mumbai the largest city in India, formally known as Bombay. Famous for the gateway of India stone arch built by the Raj nearly a century ago, and Elephanta Island holds ancient cave temples dedicated to the Hindu god Shiva. The city's also famous as the heart of the Bollywood film industry.
You will then visit Mormugao in India before arriving in Colombo, Sri Lanka. Must see places here include the Gangaramaya temple which is widely considered to be one of the most important temples in Colombo, demonstrating a mix of Sri Lankan, Thai, Indian and Chinese architecture, and the Lotus Tower which is Sri Lanka's tallest building and at night is quite spectacular.
Find and book your Marella Repositioning Cruise to North Africa and Middle East cruises here
USE CODE CRUISE300 TO SAVE AN EXTRA £300 ON MARELLA CRUISES.
Valid on Nov 23 – Dec 24 sailings. T&Cs apply.
If you want to see our experience of cruising to this part of the world then do check out our vlog series below and find more of our Marella Cruises Videos here too.
Eastern Adventures 1
This 14 night Eastern Adventures 1 cruise on Marella Discovery 2 starts with an overnight stay in Colombo, Sri Lanka, before cruising to Sabang, Indonesia.
The next port is Langkawi, Malaysia which since 2007 was given a world geopark status by UNESCO for it's main conservation areas and must see places include the inclined cable car called SkyGlide and a walk across the Sky Bridge that allows you to walk above the rainforest.
The cruise also stops at Port Klang (for Kuala Lumpur), Malaysia, before spending overnight in Singapore. We have travelled around Asia extensively and we think it is one of the most interesting destinations. To highlight things to do and see in Singapore would probably take up most of this post so to narrow it down our must do's are, visit Marina Bay Sands Hotel and go up to the observation deck for fabulous views, go to Jumbo's in Clarks Quay for some famous Chilli Crab and walk around the fabulous Gardens by the Bay!
The cruise then takes you to Laem Chabang in Thailand, where you can visit Bangkok, then Phu My for Ho Chi Minh City, Vietnam before heading back to Singapore to disembark.
Find and book your Marella Repositioning Cruises to Asia here
Now let's take you to a different part of the world and show you how you can start in Europe and finish in the Caribbean!
Atlantic Affair
The Atlantic Affair 14 night cruise on the Marella Discovery, starts in Palma, Majorca. The cruise then takes you to Gibraltar, famous for its very cheap shopping and the very naughty monkeys that live there. Then it is on to Madeira, the home of the crazy wicker basket toboggan run where you are propelled down a hill in a sledge made out of bamboo, but only if you want to!
This cruise then crosses the Atlantic ocean and visits Phillipsburg, St Maarten, before heading to Point-A-Pitre in Guadeloupe. For all of you Death in Paradise fans this will be a real treat! The cruise then finishes in Bridgetown, Barbados.
Exotic Escape 1
The Exotic Escape 1 cruise is on Marella Explorer 2, where you will spend 18 nights on an all inclusive basis starting in the Canary Islands at Santa Cruz, Tenerife. 
Las Palmas Gran Canaria is your next port before cruising across the Atlantic Ocean. Your first Caribbean port is St Johns in Antigua, the birthplace of legendary West Indian cricketer Sir Viv Richards. Antigua also boasts so many beaches that you can actually visit a different one every day of the year.
Basseterre, St Kitts is the next port, dominated by the volcano Mount Liamuiga which has lain dormant for over 1800 years and has a population of less than 50,000 people. 
After St Kitts Pointe-A-Pitre, Guadeloupe, you will visit Phillipsburg in St Maarten where a visit to Maho beach is a must as when aeroplanes come in to land they are just metres above your head and Road Town in the British Virgin Islands.
Amber Cove, in the Dominican Republic will be your next man made area with a large swimming pool, shopping and a zip wire. Your next cruise port will be Grand Turk in the Turks and Caicos Islands before finishing your cruise in La Romana, Dominican Republic.
Want to know more about cruising on Marella Explorer 2? Check out our review here.
Find more Marella repositioning cruises here.
USE CODE CRUISE300 TO SAVE AN EXTRA £300 ON MARELLA CRUISES.
Valid on Nov 23 – Dec 24 sailings. T&Cs apply.
Voyage to Paradise
On the Voyage to Paradise cruise you will join the Marella Voyager for a 11 night cruise which starts in Malaga, Costa del Sol, Spain. Malaga is probably best known for its Art Culture and is the birthplace of Spain's most famous artist Pablo Picasso.
You will then cruise to Gibraltar before arriving in Funchal in Madeira. Your cruise then takes you across the atlantic ocean and visits Castries, St Lucia. Castries is the birthplace of not one but two Nobel Prize winners, Arthur Lewis in 1979 for economics and Derek Walcott in 1992 for literature. Landmarks include the cathedral of the Immaculate Conception which can be found in Derek Walcott square and is named after the aforementioned Nobel prize winner.
Your cruise then concludes in Bridgetown, Barbados which is the only coral island in the region and is famous for it's white sandy beaches. It was the first Caribbean Island to have piped water!
So there are a few ideas for a repositioning cruise. We love starting a cruise and finishing somewhere else so we would definitely recommend! So what are you waiting for find out all the prices here.
Do check out our winter cruises post for more ideas on how to escape the cold weather too!
If you also prefer Adult Only Cruises then this will be a real bonus as all these cruises are only available to those who are age 17 and above.
We cruised on the maiden voyage of Marella Cruises newest ship, find out all about this great addition to the fleet by watching our vlog series here.
Useful Links
Find more Marella and TUI information posts here
Planning a land based holiday, flights, bucket list trip, cruise or honeymoon then we recommend using Dan Hammond of GoCruise&Travel who you can be contacted here by email – dan@gocruise.uk.com and telephone 01622 891895 or just complete our booking form here.
He has found us some great deals and using a travel agent takes all the anxiety away of booking and coordinating complicated itineraries.
---
Find our favourite travel accessories in our Amazon Shop.
Book your hotels with Booking.com.
---
Follow us on Instagram  or Like and comment on our Facebook Page
and find us on Twitter here too.
This post contains affiliate links which means we may receive a commission if you click a link. While clicking these links won't cost you any extra money, they will help us keep this site up and running!
RELATED BLOGS
P&O Oceana Cruise Ship Review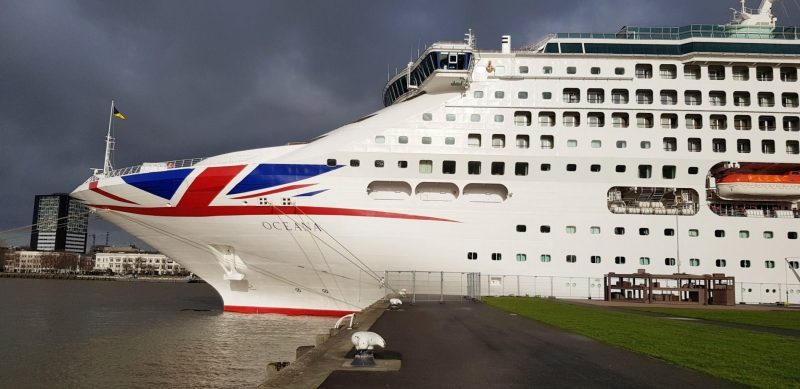 We spent a week on the P&O Oceana Cruise Ship cruising the English channel and north sea visiting Rotterdam in the Netherlands and Hamburg in Germany. Here is our Oceana...
Read Review
Everything you need to know about P&O Cruises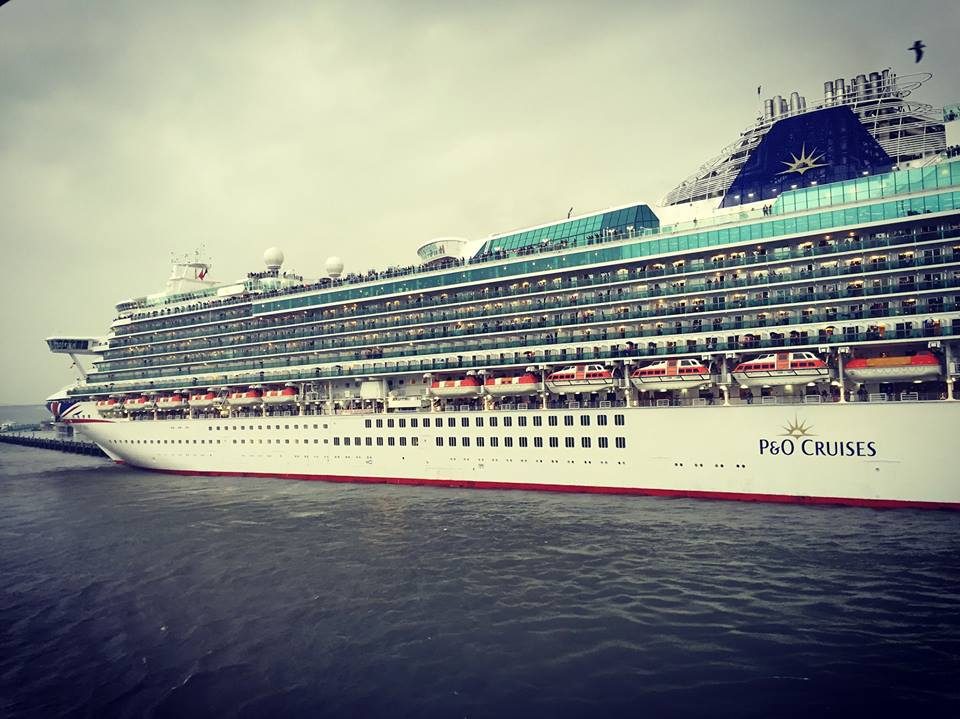 Guest Post by Anna - The Cruise Blogger P&O Cruises offer some great deals from the UK and our only experience so far has been a 2 night cruise on...
Read Review
Marella Adriatic Affair Cruise – Ports of Call Review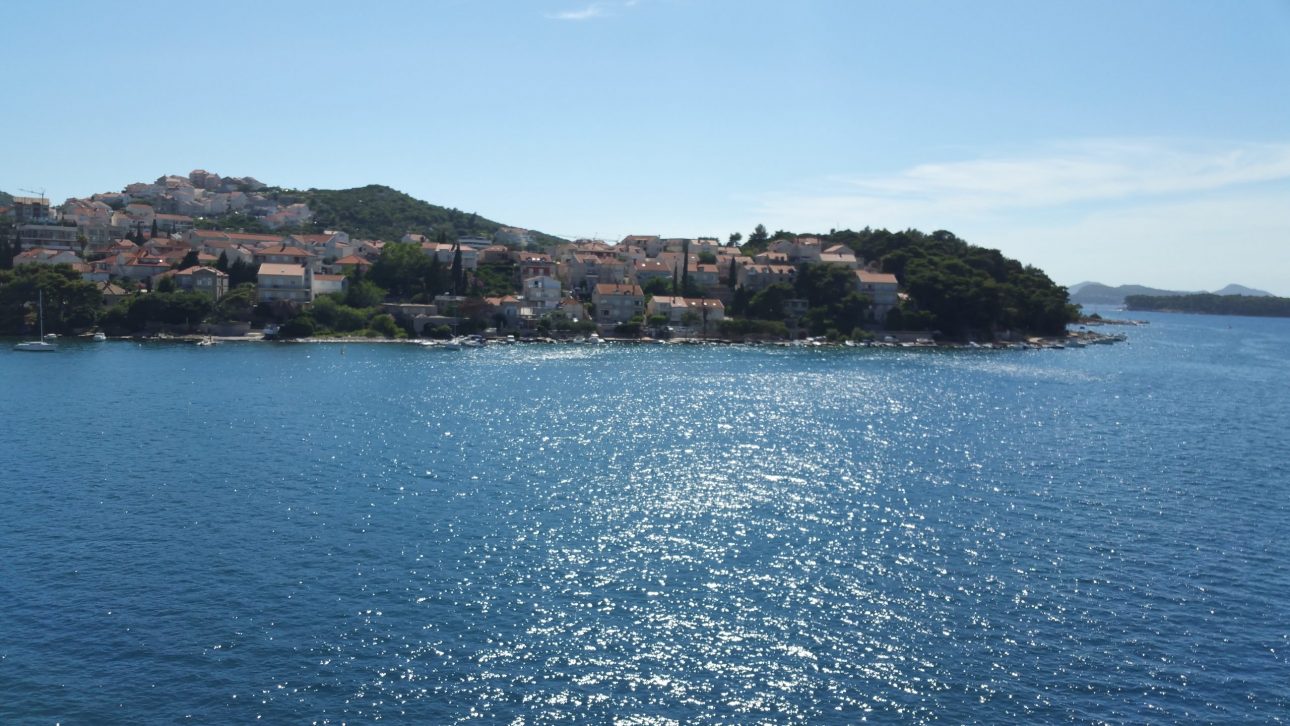 We have wanted to visit Croatia for a few years now and when we found the Marella Cruises Adriatic Affair Itinerary it was perfect. It was a seven day cruise...
Read Review