Marella Winter Cruises 2024
This post is sponsored by Marella Cruises.
Do you love to follow the winter sun? We do! The weather in the UK can be quite depressing during these cold months so we always look to plan our cruise holidays so we can enjoy some winter sun.
As you know we love cruising with Marella so in this post we have included some fabulous itineraries you can book with them to escape the UK winter!
The Canary Islands
The Canary Islands are a short flight (just over 4 hours) from the UK and are an ideal destination to experience some winter sun. There are 7 main islands to choose from, so plenty of places to explore. Here are some the itineraries Marella Cruises have on offer.
Canarian Flavours
This cruise on Marella Explorer 2 visits 6 different islands, is all inclusive and is an adults only cruise too.
Your winter cruise starts by flying to Santa Cruz de Tenerife, Tenerife to embark the ship before cruising to Las Palmas, Gran Canaria and Puerto del Rosario, Fuerteventura.
The next cruise port is Arrecife in Lanzarote where you can spend some time sunbathing at Playa del Reducto beach. This beautiful golden sand beach is dotted with palm trees and has calm waters as the beach is protected by natural reefs. You could also have a meal if you fancied, on the top floor of the Arrecife Gran Hotel to admire the unparalleled views, Lanzarotes tallest building. 
Next you will be exploring Funchal in Madeira, before cruising to San Sebastian, La Gomera, best known for its giant outdoor adventure park, excellent hiking routes and natural attractions.
You will then return to  Santa Cruz de Tenerife, Tenerife for your flight home or your hotel stay if you have booked this option.
Do check out our full review of Marella Explorer 2 here too.


Island Explorer
If you like overnight stays in ports, then the Island Explorer may be a good option for you. This cruise starts in Las Palmas in Gran Canaria, then cruises to Arrecife in Lanzarote.
There is then an overnight stop in Funchal, Madeira. Here you can visit the Monte Palace Tropical Gardens, perched on the hillside of Funchal Bay. Even though Royalty has never lived here you will feel like Royalty itself viewing this amazing spectacle.
Your winter cruise then continues to Santa Cruz de la Palma in La Palma before cruising to Santa Cruz de Tenerife in Tenerife. This 7 night, adult only, all inclusive fly cruise is on Marella Explorer 2 cruise ship.
USE CODE CRUISE300 TO SAVE AN EXTRA £300 ON MARELLA CRUISES.
Valid on Nov 23 – Dec 24 sailings. T&Cs apply.
Caribbean
The Caribbean is full of beautiful islands that enjoy sunshine throughout the winter. Here are a selection of itineraries on Marella Voyager and Marella Discovery which also include cruise and stay options.
Paradise Islands
This Paradise Islands winter cruise on the newest ship in the Marella Fleet, the Marella Voyager is for 7 nights.
Your cruise starts in Bridgetown, Barbados and cruises to Road Town which is found on Tortola which is the capital of the British Virgin Islands. It is known for its beaches, clear water and coral reefs. After a fire destroyed the whole town, the oldest building is the prison which was built in 1774. Next you will visit Philipsburg, St Maarten, before cruising to Basseterre, St Kitts. Basseterre is the capital and the largest city in St Kitts and Nevis, is the birthplace of world class sprinters Kim Collins and Desi Williams and singer songwriter Joan Armatrading.
Your next port is St John's, Antigua, before cruising next to Roseau, Dominica, then back to Bridgetown, Barbados.
We cruised on the maiden voyage on Marella Voyager so you can find lots of information about this ship here and also watch our vlog series to see if this new ship is for you!
Tropical Shores
Marella Cruises also offer a Tropical Shores 7 night itinerary on Marella Discovery which also starts in Bridgetown, Barbados. The first stop is to San Juan in Puerto Rico. The capitol of Puerto Rico offers cobbled streets and colourful Spanish colonial buildings in it's Old Town and is the birthplace of Ricky Martin and also award winning actors Raul Julia and Benicio del Toro.
You will then cruise to Charlotte Amalie and Frederiksted in the U.S Virgin Islands. Your next port is Roseau, Dominica before you reach Bequia which at seven square miles is the largest island in the Grenadines. Bequia was once the base for infamous pirate Edward Teach better known as Black Beard. Your cruise then finishes back at Bridgetown, Barbados.
A Taste of the Tropics
Taste of Tropics is another excellent winter cruise itinerary on Marella Voyager. Your 7 night, this all inclusive cruise starts in Bridgetown, Barbados. Bridgetown is known for its British Colonial architecture. It also has a horse racing track, a 17th century garrison and nearby Carlisle Bay has a dive site with 6 shipwrecks!
You then cruise to your first port of Scarborough, Tobago. Here you can visit Fort King George, Scarborough Botanical Gardens and also home to the famous Scarborough Market.
Your next stop is St George's in Grenada before youcruise to Kingstown, St Vincent. Castries, St Lucia follows before you cruise to Pointe-A-Pitre in Guadeloupe and return to Bridgetown, Barbados.
USE CODE CRUISE300 TO SAVE AN EXTRA £300 ON MARELLA CRUISES.
Valid on Nov 23 – Dec 24 sailings. T&Cs apply.
Exotic Islands
The Exotic Islands cruise which includes the ABC islands also starts in Bridgetown, Barbados. 
You will spend 7 nights onboard Marella Discovery exploring Castries, St Lucia, before arriving in Willemstad, Curacao Island. Willemstad is a Dutch Caribbean island which is famous for its old town centre which is lined with pastel coloured colonial architecture. A walk across the floating Queen Emma Bridge is an absolute must!
You will then cruise to Oranjestad in Aruba, before arriving in Kralendijk, Bonaire. Bonaire is a popular scuba diving and snorkelling destination, it has multiple shore diving sites given easy access fringing reefs. Next stop is St George's in Grenada before returning to Bridgetown, Barbados.
ASIA
Asia is a diverse and interesting part of the world with so many fabulous places to see, make sure you do check out this excellent itinerary.
Eastern Experience 2
This 14 night, adults only cruise on Marella Discovery 2 starts and finishes in the amazing country of Singapore, another great choice for a winter cruise.
You cruise to Laem Chabang in Thailand with the option to visit Bangkok. Bangkok is a vibrant city with a population of over 14 million people. Most famous for its ornate statues and temples. You can explore the city by Tuk Tuk or take a cruise down the Chao Phraya River. 
You will then cruise to Phu My to visit Ho Chi Minh City in Vietnam. Also known as Saigon, it is known for its well preserved French colonial architecture, vibrant street life and historic landmarks. An overnight stay in Singapore is next, before exploring Malacca and Penang in Malaysia. 
Next stop is the island of Phuket. Phuket is one of Thailand's most popular destinations. Ingrained with Thai heritage and Buddhism, and most famous for its 45 metre marble covered Buddha statue known as Phuket Big Buddha.
You will also get to explore Langkawi and Port Klang in Malaysia before returning and finishing your cruise in Singapore.We have cruised around Asia and it is an amazing experience.
This itinerary taking in 4 very different countries will give you a real insight into the culture and diversity of this part of the world.
These cruises we have mentioned in this post can be booked with a cruise and stay option. With Marella it is so easy to add pre or post cruise stays of 3 or 7 nights to your cruises, and a fabulous way to fully explore the destination too. We did this on our Marella Voyager Cruise in June, we added on a 3 night stay at the Globales Santa Lucia Hotel in Palma Nova, Majorca and it was the perfect end to our cruise holiday. See our review here.
Check out our repositioning cruises post here for more Winter Sun inspiration!
Useful Links
Find more Marella and TUI information posts here
Planning a land based holiday, flights, bucket list trip, cruise or honeymoon then we recommend using Dan Hammond of GoCruise&Travel who you can be contacted here by email – dan@gocruise.uk.com and telephone 01622 891895 or just complete our booking form here.
He has found us some great deals and using a travel agent takes all the anxiety away of booking and coordinating complicated itineraries.
---
Find our favourite travel accessories in our Amazon Shop.
Book your hotels with Booking.com.
---
Follow us on Instagram  or Like and comment on our Facebook Page
and find us on Twitter here too.
This post contains affiliate links which means we may receive a commission if you click a link. While clicking these links won't cost you any extra money, they will help us keep this site up and running!
RELATED BLOGS
Marella Dream Cruise Ship Review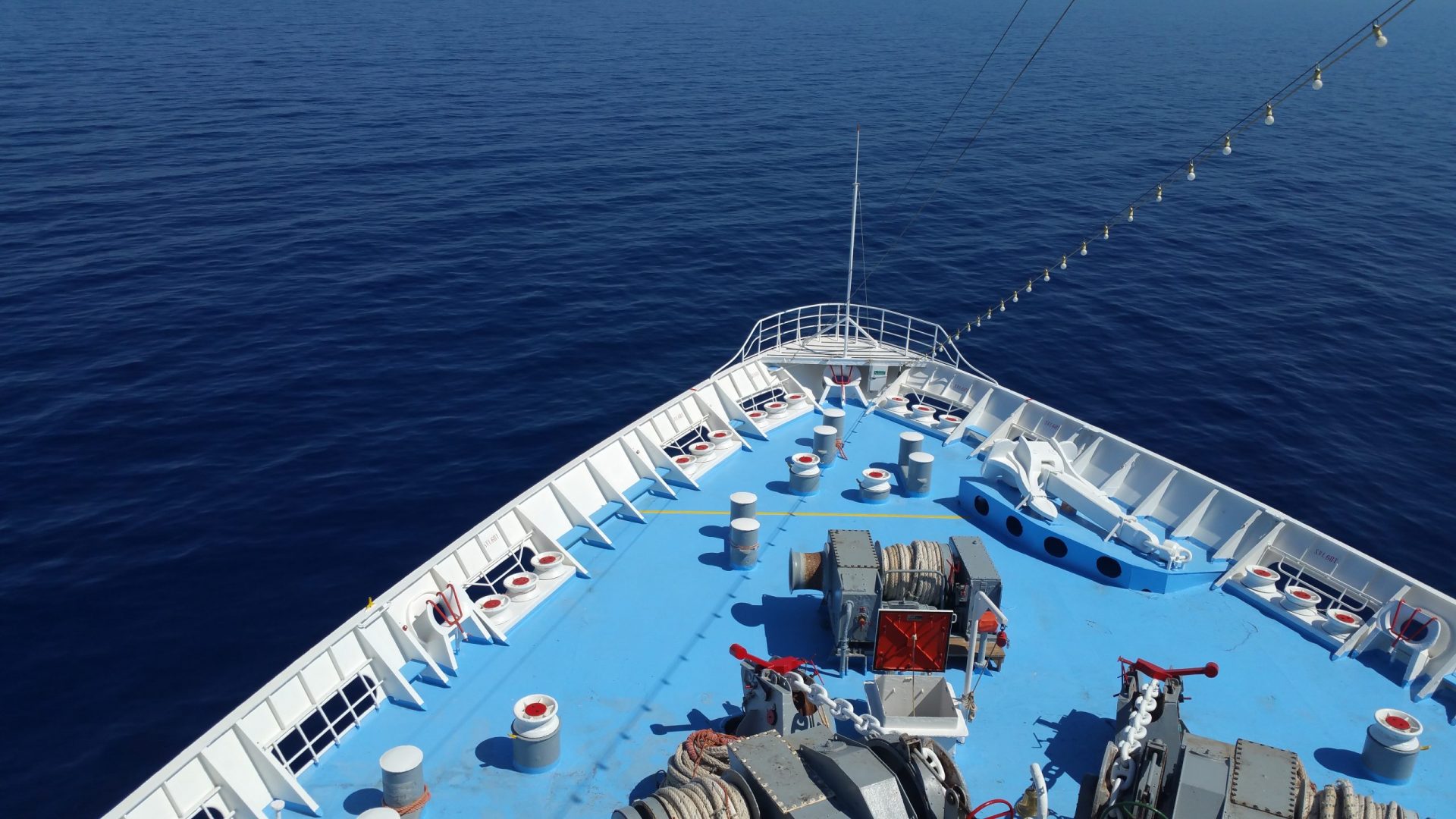 What is it like to cruise on the Marella Dream Cruise Ship Our Review – Paul and Carole Please note – in October 2017 Thomson cruises re branded as Marella...
Read Review
MSC Opera Cruise Ship Cabins Review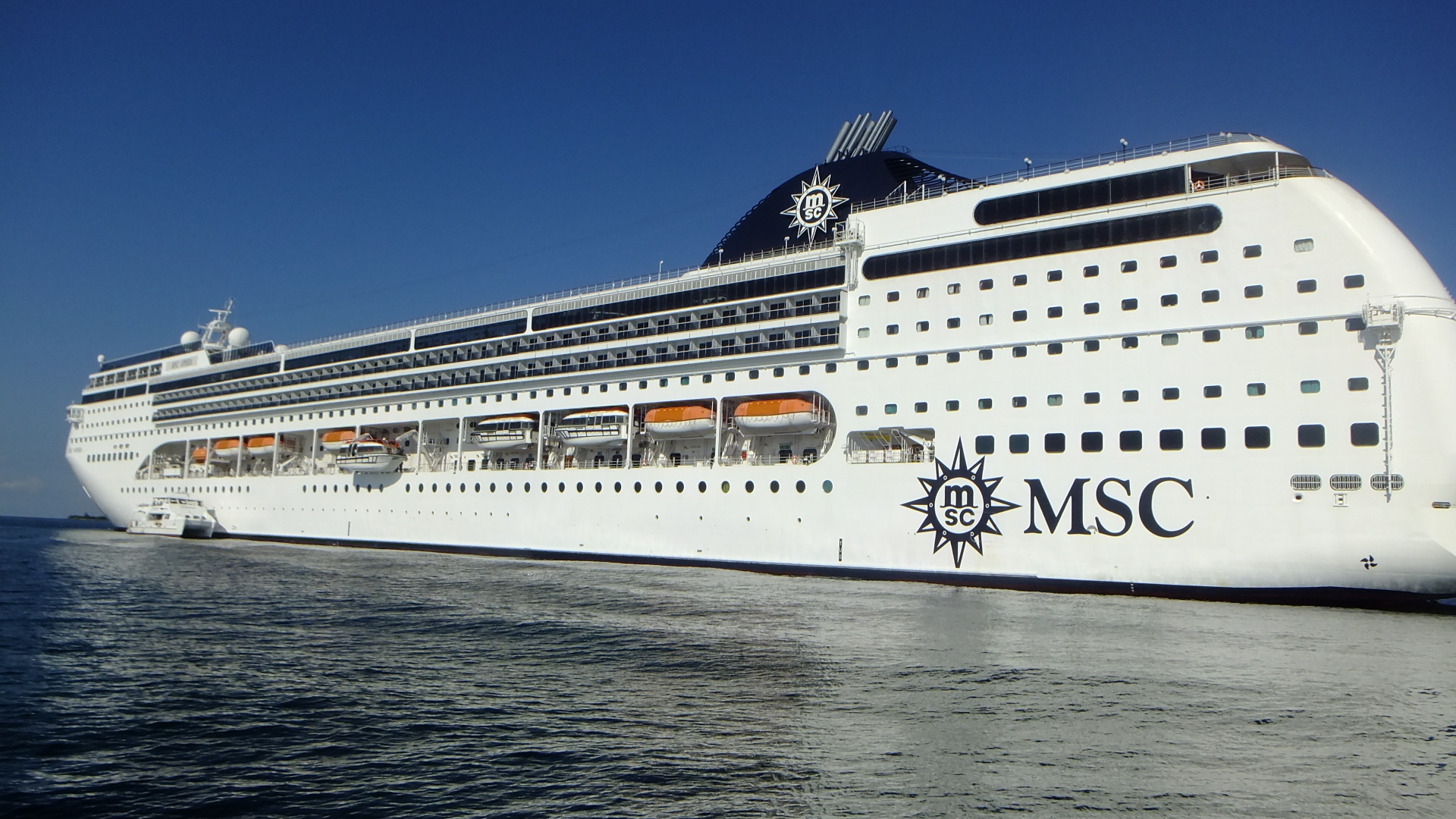 We spent two weeks on the MSC Opera Cruise Ship cruising around the Caribbean. We stayed in an Oceanview Cabin and our friends were in a balcony cabin. In this video...
Read Review
Celebrity Cruises Infinite Balcony Cabin Review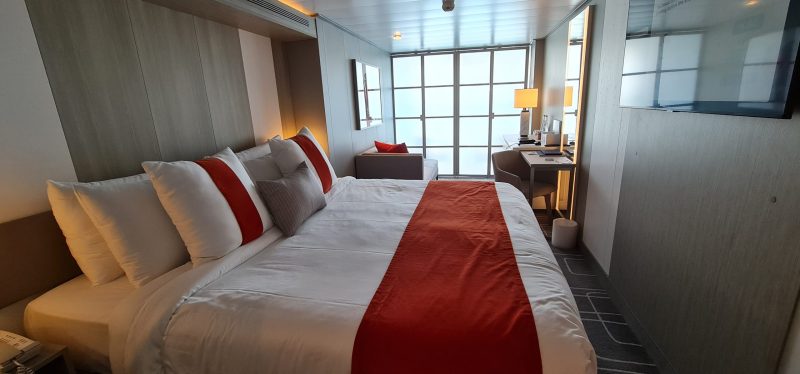 Celebrity Beyond is one of the Edge Class ships that has over 1000 infinite balcony cabins. Celebrity seemed to have pinned all their hopes on this new type of cabin...
Read Review