Marella Discovery Cabin Guide - Find out which Cabin is Best for You!
We have now spent a total of 28 nights on board the Marella Discovery Cruise Ship and have enjoyed every one! We and other members of our family have stayed in a variety of cabins and suites during our time on board.
There are a total of 920 cabins on board and in this post we cover the standard cabins – inside, outside, and adapted cabins, compare standard and deluxe balcony cabins and also cover a variety of suites. We also had the privilege of having a look around the most expensive suite on the Marella Discovery Cruise Ship too. By the end of this post you will be able to see which type of cabin is for you!
This post does contain affiliate links, which means we may receive a commission if you click a link. While clicking these links won't cost you any extra money, they will help us keep this site up and running.
Outside Cabin
We spent 2 weeks in an outside cabin on our Marella Discovery Seeking the Northern Lights cruise. Outside cabins cover an area of 14 m2 and can be found on decks 2 and 3. All have a port hole or picture window, can sleep up to 4 persons, and have ensuite shower and toilet. Our video below shows you around an outside cabin, and you can also read our detailed post here.
Inside Cabin
There are 124 inside cabins on the Marella Discovery Cruise Ship and are found on decks 2, 3, 6, 7 and 8. Inside cabins cover an area between 12 and 13 m2 with some sleeping two and some cabins can accommodate 4. If you want a little extra room there are some inside plus cabins, which have the same facilities but are just a little bigger with a surface area of 15 m2.
Inside cabins are normally the cheapest way to cruise. Our video below shows you around so you can compare with the outside cabin above.
Adapted Cabin
There are 12 adapted cabins in total on the Marella Discovery, 6 on deck 2, 3 on deck 3, 3 on deck 7.
If you have a mobility scooter we have found that with some cruise lines like P&O and Princess you have to book an adapted cabin. However, we have travelled with Paul's Dad John on 3 occasions with Marella and we were able to book standard cabins that we then parked the mobility scooter outside. Depending on your needs of course this may be an option, but do have this conversation with Marella Cruises or your travel agent as they will need to document all the specific details of the particular scooter or wheelchair you will be using on board.
We managed to have a look around an adapted cabin whilst we were leaving the ship, so do come and have a look around too!
Balcony Cabins - Standard v Deluxe
When our budget allows we book a balcony cabin and you can read all about our reasons why here. However balcony cabins do come in different shapes and sizes and in our video here we describe the difference between a standard and a deluxe balcony cabin on the Marella Discovery cruise ship.
Junior Suite
We spent two weeks in a junior suite on deck 8 during our Naples to Dubai Repositioning Cruise. The main differences when you get into the suite categories are obviously bigger cabins with the Junior Suite having a surface area if 21 m2. We also had a shower over a bath which is different to the standard and deluxe which just has a shower cubicle.
In this type of cabin and above passengers enjoy Premier Service extras. These include, express check-in, free pressing service – up to 3 items per person in the first 24 hours onboard. free continental breakfast in bed – 1 per person, per week.
It was a great cabin with a large balcony and we would happily stay in this type of cabin again. Have a look around in our video below.
Calypso Suite
The Calypso Suite is one of 5 executive suites on board, they can be found on deck 8 and this suite sleeps 4. There is a separate living area, queen size sofa bed, separate shower and bath, and the total surface area is 47 m2. A large balcony accommodates a table, chairs and two large sun loungers.
Have a look around the Calypso Suite in our video below.
Royal Discovery Suite
Last but not least is the most expensive cabin on board The Royal Discovery Suite
This luxurious cabin covers a huge 92m²! It has a seperate living area, kitchen/bar area, king size bed in a separate bedroom, walk in wardrobe, huge whirlpool bath and a baby grand piano!
The balcony is large too and your neighbours are the officers of the bridge.
Come and have a look around!
If you want to binge watch all the videos together we have now put this complete cabin guide together here!
We hope you have found our complete guide of the cabins on the Marella Discovery cruise ship useful. It is a great ship and we know we will be back on board again one day.
Visit our Marella Cruise information Page for more cruise tours, advice and reviews!
Useful Links –
Planning a holiday, bucket list trip, cruise or honeymoon then we recommend using our travel agent Emma Otter of Travel Counsellors. She has found us some great deals and takes all the anxiety away of booking and coordinating complicated itineraries. Complete this form for a free quote and no obligation enquiry.
Find our favourite travel, cruise and motorhome accessories in our Amazon Shop.
Browse and book your Marella Cruise here.
Book your hotels with Booking.com.
Get answers to any of your travel or cruise related questions
Follow us on Instagram and send a message or Like and comment on our Facebook Page
and find us on Twitter here too.
You can also sign up for our newsletter by completing the box on our home page.
We are an Amazon Affiliate and this post contains affiliate links which means we may receive a commission if you click a link. While clicking these links won't cost you any extra money, they will help us keep this site up and running!
Pin for Future Reference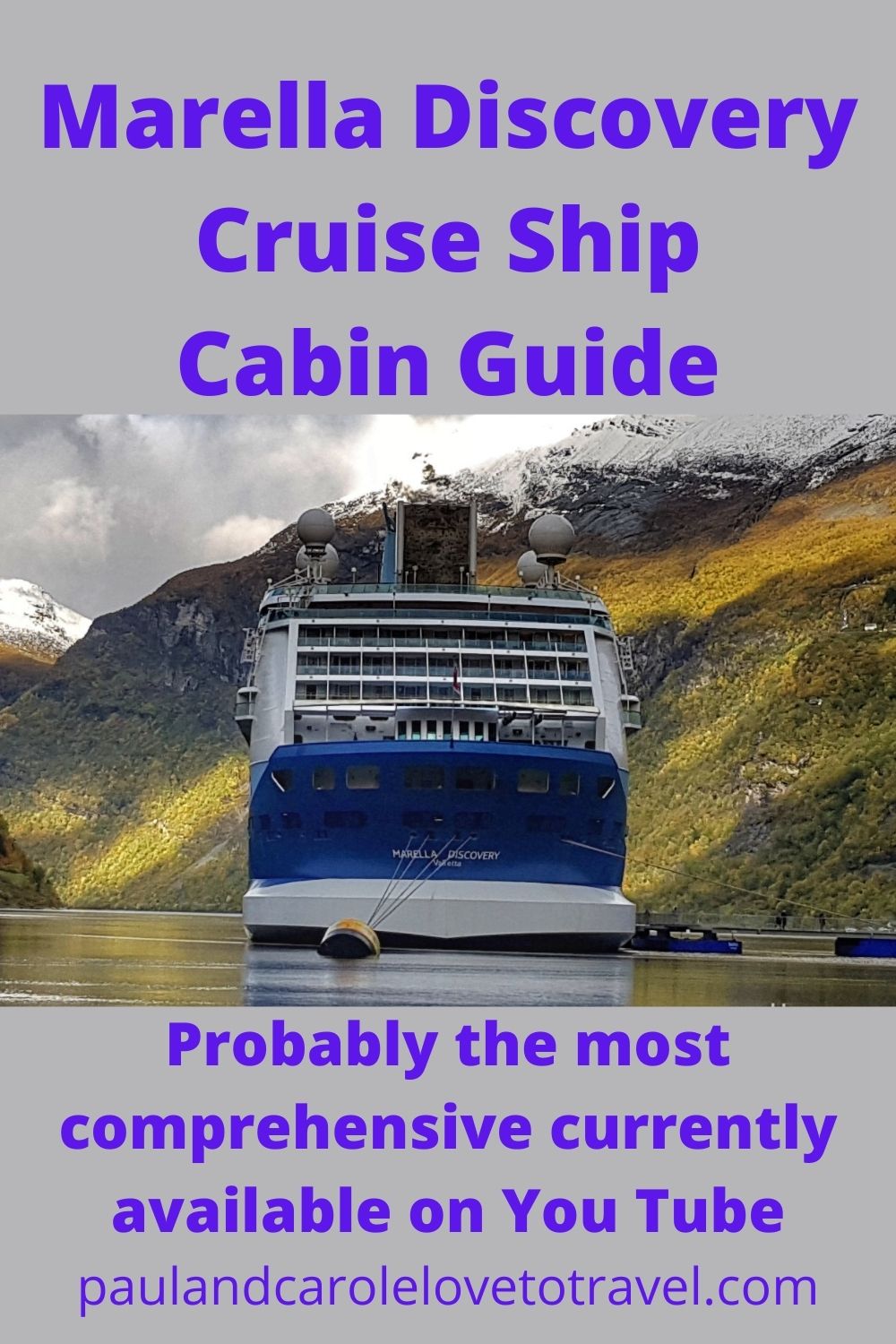 RELATED BLOGS
Marella Celebration Cruise Ship Review
We joined the Marella Celebration Cruise Ship, one of Marella Cruises ships in Dubrovnik for a 7 night Adriatic Cruise. We had been recommended Marella cruises (then Thomson) via friends...
Read Review
Saga Sapphire Cruise Ship
Cruising with Saga Is it just for the really old? The name Saga has always been associated with the elderly, and now that we are over 50 we wanted to...
Read Review
The day we were interviewed by the BBC!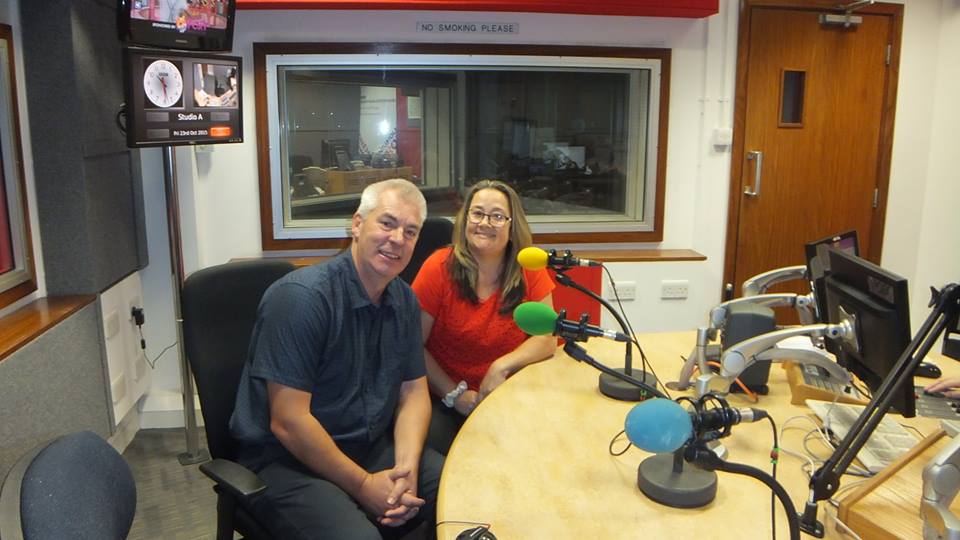 We were contacted via Twitter by Anna King a DJ who works for BBC Radio Gloucestershire, she had been following our travels and was very interested in meeting us....
Read Review