Virgin Voyages Scarlet Lady Sea Terrace Cabin Tour and Review
We cruised on the Virgin Voyages Scarlet Lady on one of the 4 night Summer Soiree Cruises from Portsmouth. We booked the cheapest balcony cabin which is called a Sea Terrace.
We were allocated Sea Terrace Cabin 13082Z on deck 13 towards the aft of the ship. These cabins have some differences to traditional cruise cabins, in this video we show you actually what these differences are!
We will also be sharing a Vlog Series from this Scarlet Lady cruise on our You Tube Channel so do make sure you subscribe and turn the notifications on so you are informed when they go live!
RELATED BLOGS
What activities can you do on a Cruise Ship? – Cruise Compass Daily Programs
There is so much to do on a cruise ship and you will certainly never get bored. We often get asked what can you do, what times are restaurants and...
Read Review
Petra – Shore Excursion Guide
Our Rose Red City Excursion on the Marella Discovery Cruise Ship Petra has been on our bucket list for a long time. We recently cruised the Red Sea on the...
Read Review
Seasickness – How to Avoid it and How to Treat it on a Cruise!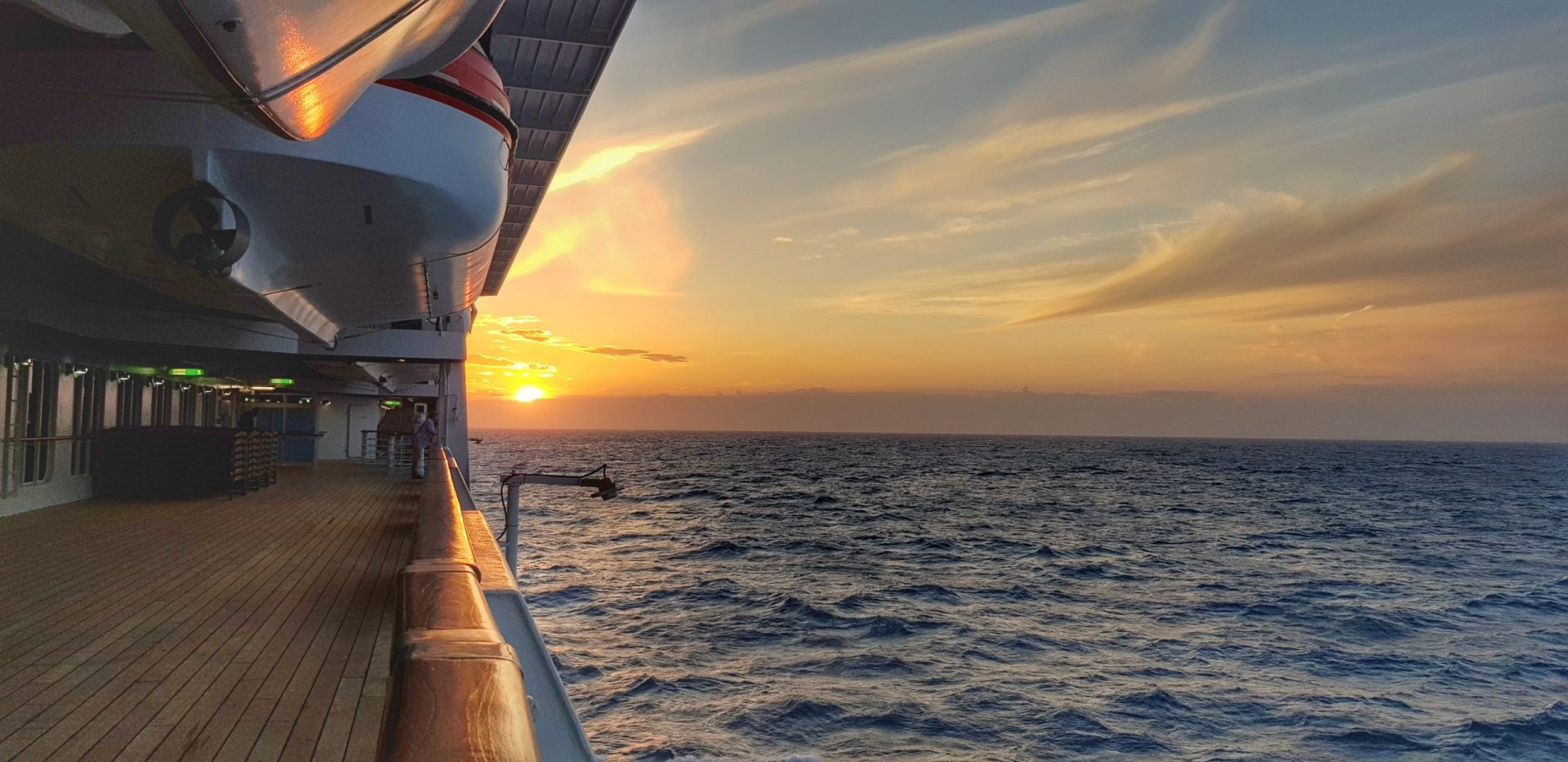 Seasickness can be troublesome. We have rarely been seasick, thankfully, however it can be an issue for some passengers so if you are prone to any form of travel/motion sickness...
Read Review