Marella Cruises - What is Included in your Cruise Fare? 2023
When planning for any holiday there always seems to be added costs and cruise companies can sometimes be the worst culprits. However, Marella Cruises have made it easy to budget for your holiday with their all inclusive package.
If that's not enough once you have paid a deposit Marella cruises will also let you pay for your cruise in instalments, which helps spread the cost too.
We cruised on the newest ship Marella Voyager on the maiden cruise and in this post we outline exactly what is included in your cruise fare on a Marella Cruise.
Marella Cruises - Flights and Transfers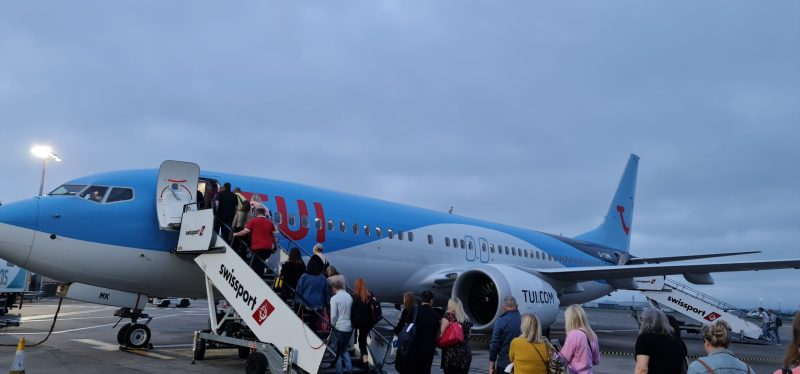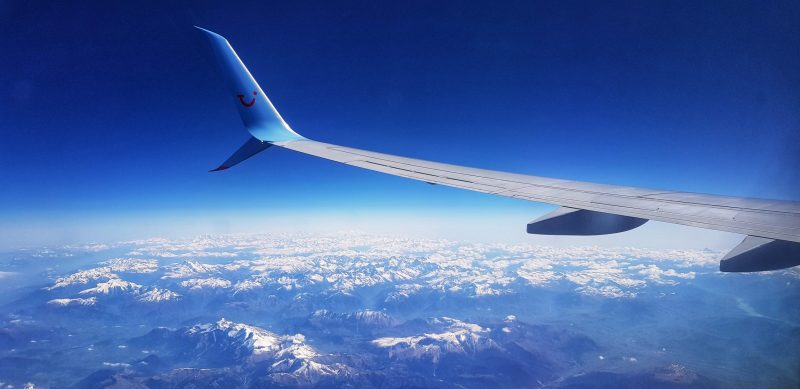 Marella Cruises are part of the TUi group so when it comes to cruising its a one stop shop.
Once you arrive at the airport your holiday can really begin as all flights, transfers and luggage are included in your cruise package, and if you are happy with the seat on the airplane that Marella cruises has chosen for you that's included as well.
Flights from regional airports are included and on some Marella Cruises holidays you even won't need to collect your luggage at your destination airport as it will be delivered direct to your cabin. It really couldn't be any easier!
Marella Cruises Tips, Gratuities and Taxes
With Marella Cruises you won't get any unexpected charges appearing on your onboard account as all tips and gratuities are included.
After cruising on some American cruise lines where every day unexpected charges and taxes appeared on our onboard account, we are pleased to say this does not happen on Marella Cruises and we love that!
Marella Cruises Food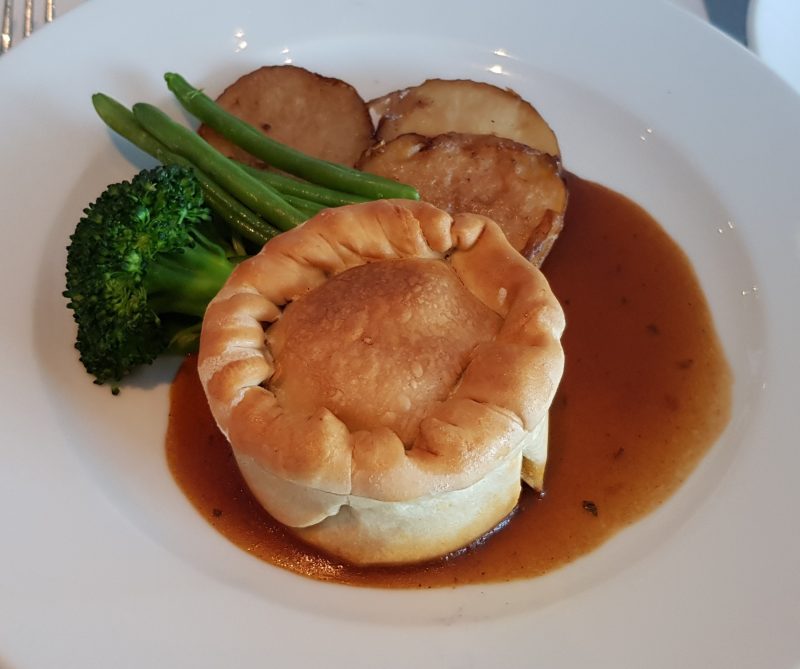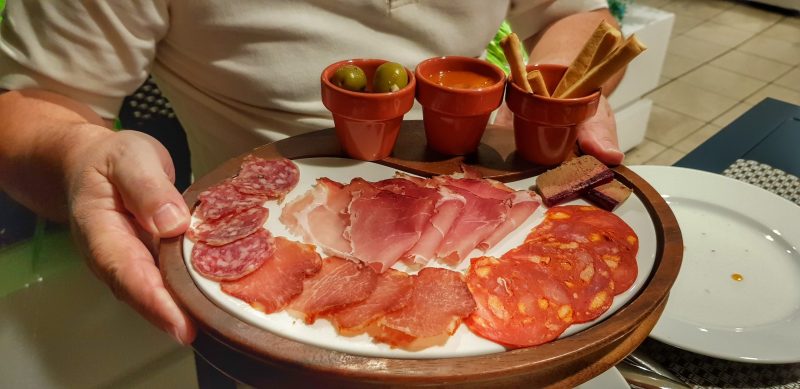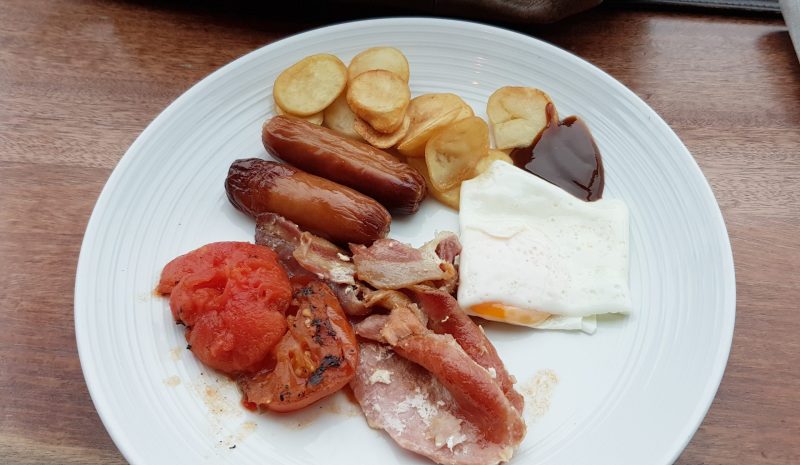 When it comes to food its fair to say you will never go hungry on a Marella cruise! Depending on which ship you choose you will be able to sample from British favourites like Fish and Chips, Hot Dogs and Burgers at the Snack Shack to delicious build your own pizza's at Nonna's, Tapas at the Glass House or a full English or afternoon tea at the Islands Buffet Restaurant.
If a waiter service three course meal is more your thing, then head to Latitude 53 for great food with a fantastic view as it has floor to ceiling windows set over two decks. This is also where you will find the Vista restaurant serving authentic Italian dishes from a comprehensive menu.
If that's not enough Marella Cruises newest ship the Voyager has introduced two brand new places to tickle your taste buds. First up there's Abuela's serving great Mexican favourites like tacos and nachos and second is the Kitchens with up to eight different options. Ranging from roast dinners at the Gravy Boat or if you fancy a curry then the Banyan Leif has got you covered or for something a little on the lighter side then a Greek pitta at Athenas could be just what you are looking for!
If you have been following us you know we love a kettle in our cabin, and Marella deliver on this too!
Marella Cruises Drinks Package
The standard all inclusive drinks package from Marella Cruises has plenty on offer to keep you happy from draught favourites like Strongbow, Fosters and John Smith's plus a large selection of bottled beers ales and stout too. Prosecco by the glass and all house wines are also covered.
Cocktail favourites like Cosmo's, Long Island Ice Teas and Mai Tai's are also on the list plus an excellent range of spirits, sherries, aperitifs, liqueurs and ports, and if you fancy something on the softer side then why not try a Mocktail or a selection of fountain soda's.
Standard teas and coffee are also available throughout the day at the Islands buffet.
All inclusive drinks are available from 10 am to 2 pm so its unlikely you will ever go thirsty.
Marella Cruises Entertainment and Activities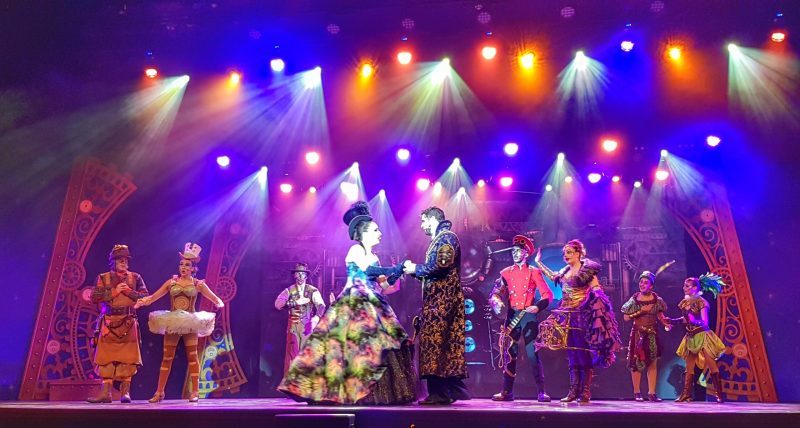 Across the Marella Cruises fleet the entertainment on offer is right up there with the best of them from west end style shows in the theatre to dancing with the in house professional dancers in the beautiful atrium.
The quizzes and game shows in the Squid and Anchor pub are brilliant plus there's British favourites like bingo and Karaoke too!
Fancy some fresh air then head out on deck for a round of mini golf or if you are brave enough the rock climbing wall is waiting for you or just catch some sunshine on the pool deck or spend some time in the gym.
Marella Cruises - Extend your Holiday with an included Hotel Stay
You can extend your holiday with Marella Cruises by including a pre or post hotel stay. Marella Cruises are part of the TUI group so have access to so many hotels, you can pick between 3-7 day hotel stays before or after your cruise with bed and breakfast, half board and all inclusive options.
We have chose to stay in Palma at the Globales Santa Lucia hotel for 3 nights after our Marella Voyager cruise in June which worked really well! Found out more about his hotel in our video review here.
We have sailed on 7 Marella Cruises including their brand new ship Marella Voyager, so far ranging from 2 to 14 nights and we can honestly say we have never had a dull moment. Check out our Marella Voyager Vlog series here.
We hope you found this blog post useful and now know what's included in a Marella Cruise.
Marella is one of our favourite cruise lines and it is fair to say Marella Cruises have got a very bright future ahead of them, and we can't wait to get back on board!
Book your Marella Cruise here
Click here for more Marella Cruises Blog Posts and Videos
---
Do you want early access to our You Tube Videos, be the first to know when we book a cruise and have access to lots of other perks?
Join our Patreon Community here
---
Planning a land based holiday, flights, bucket list trip, cruise or honeymoon then we recommend using Dan Hammond of GoCruise&Travel who you can be contacted here by email – dan@gocruise.uk.com and telephone 01622 891895 or just complete our booking form here.
He has found us some great deals and using a travel agent takes all the anxiety away of booking and coordinating complicated itineraries.
———————————————————-
Find our favourite travel accessories in our Amazon Shop.
Book your hotels with Booking.com.
---
Follow us on Instagram  or Like and comment on our Facebook Page
and find us on Twitter here too.
Sign up for our newsletter by completing the box on our home page.
We are an Amazon Affiliate and this post contains affiliate links which means we may receive a commission if you click a link. While clicking these links won't cost you any extra money, they will help us keep this site up and running!
RELATED BLOGS
River Cruising – Will I change his mind?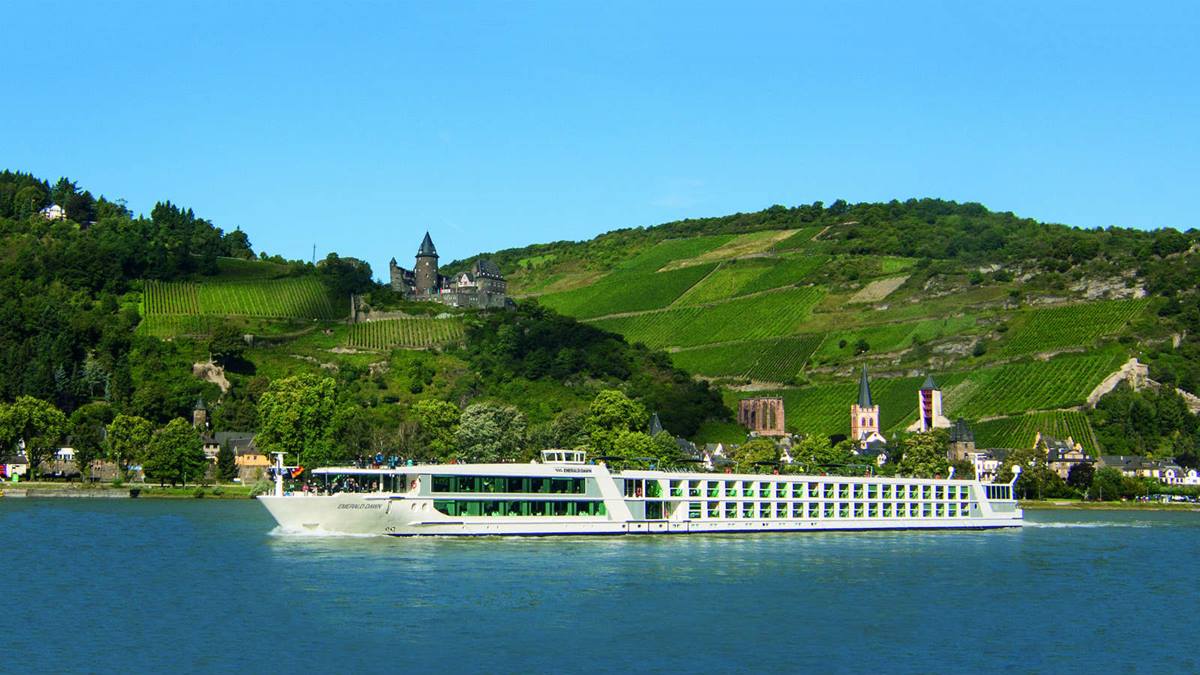 River Cruising - Yes or No? The fact of the matter is that I would love to try river cruising but Paul is adamant that this type of cruising is...
Read Review
Marella Discovery Cabins – Our Complete Guide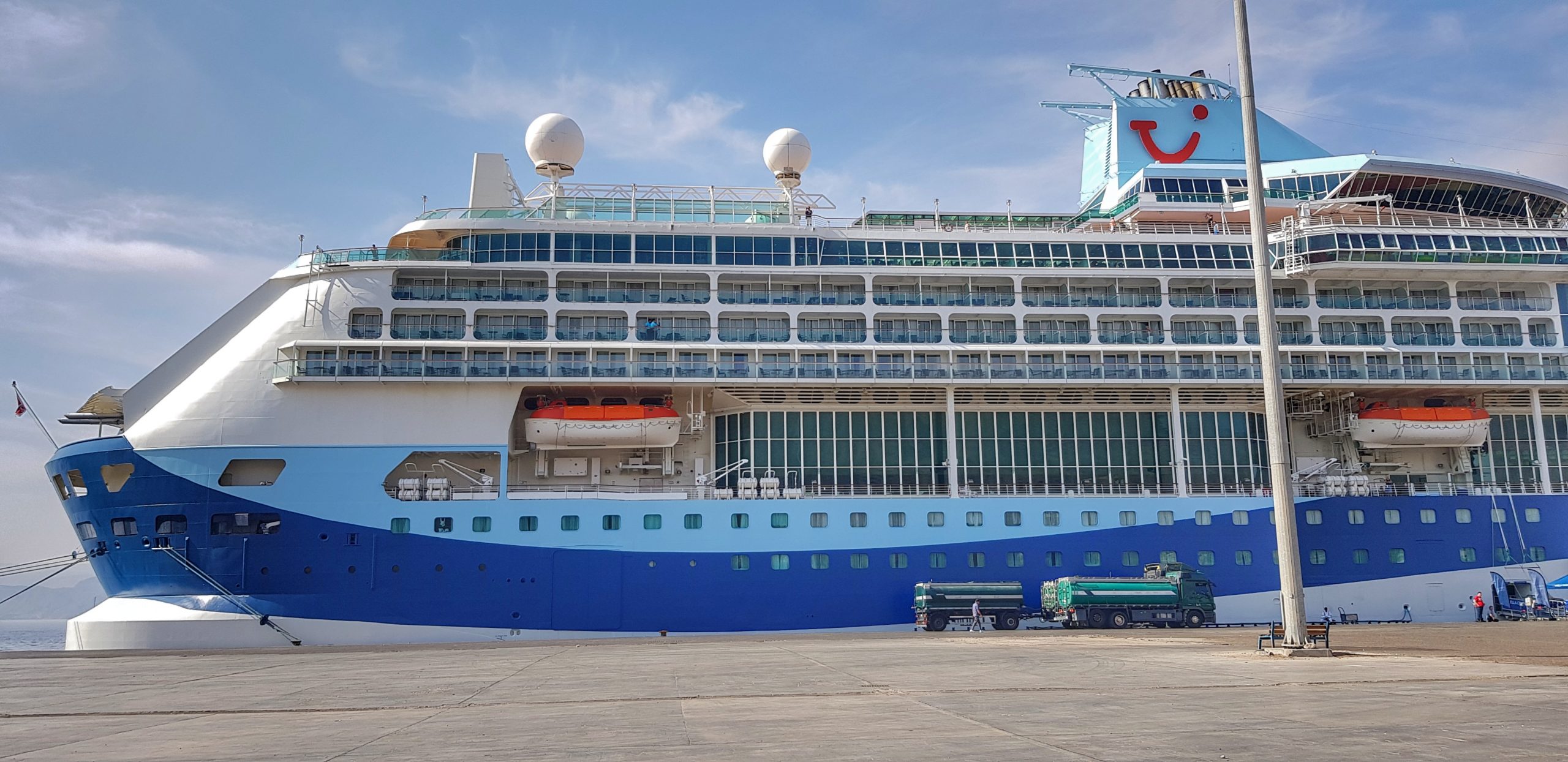 We have now spent a total of 28 nights on board the Marella Discovery Cruise Ship and have enjoyed every one! We and other members of our family have stayed in...
Read Review
Our first CMV Marco Polo Cruise Ship experience – Will we cruise with CMV again?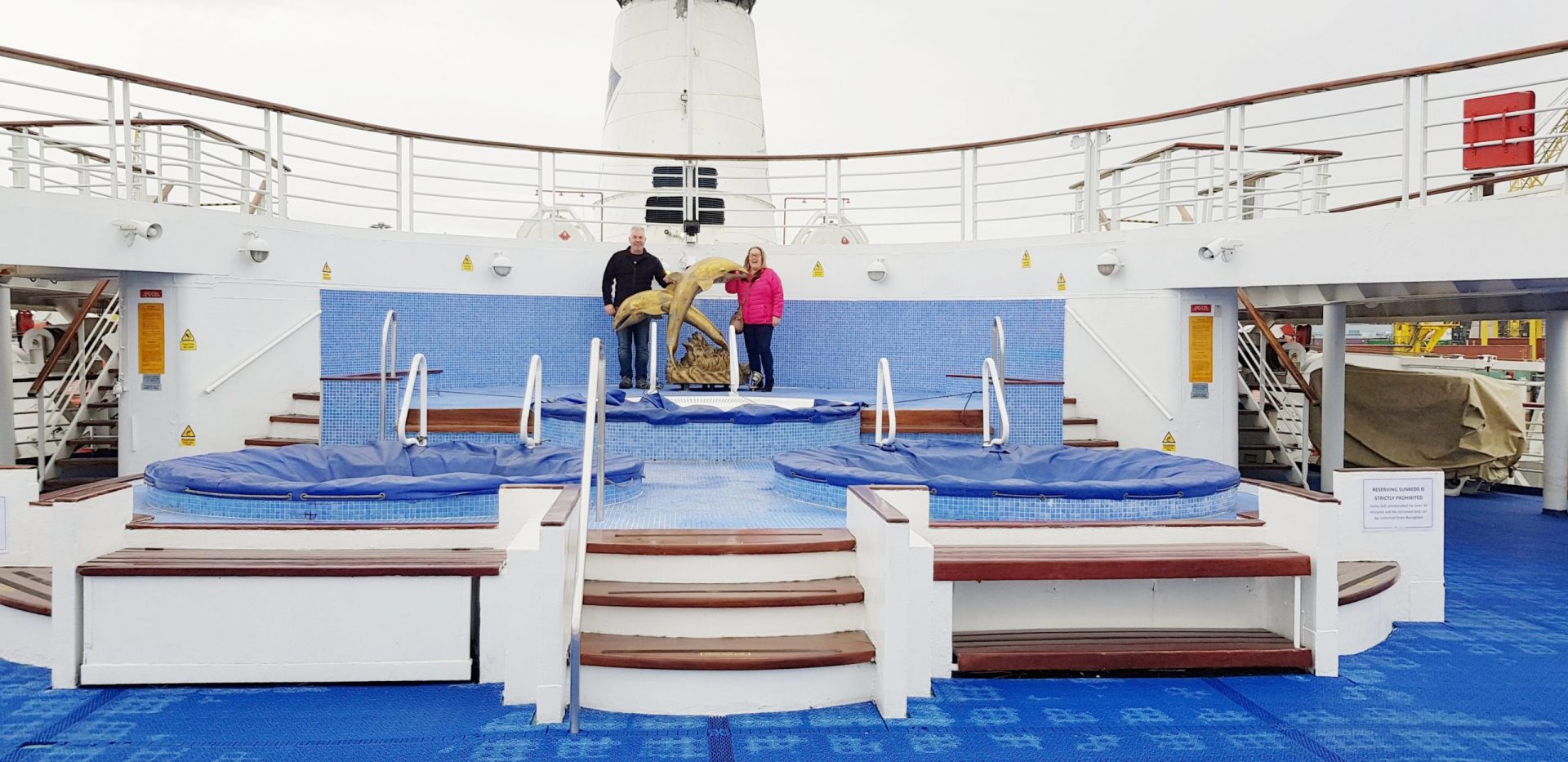 We have just have returned our first CMV cruise on the Marco Polo Cruise Ship, a 3 night Festive Dublin Cruise. Here we describe our daily experiences so you can...
Read Review