Marella Voyager Vlogs and Videos
We cruised  on the maiden  voyage of Marella Cruises brand new ship Marella Voyager. In this vlog series we showcase all the entertainment venues on board, everywhere you can eat including speciality restaurants and the outside space. Watch our vlog series to see if Marella Voyager would be a good choice for you!
Episode 1 Marella Voyager Vlogs
Join us as we embark the maiden voyage on Marella Voyager cruise ship. Experience our first day on board as we explore our balcony junior suite, find the Kitchens and discuss the navigate app.
We join in the sail away party and get to watch the first ever performance of Marella's entertainment teams brand new show. We also catch up with some travel vlogging friends and let you know what it feels like to be back on a Marella Cruise ship!
Episode 2 - Find out what you can do on a Sea Day on the Marella Voyager Cruise Ship!
In our second episode of this series we show you what you can get up to on a sea day.
We show you more food options including our first speciality restaurant Surf and Turf and explore some of new venues and outside areas onboard.
There is also a celebrity on board, we meet the Captain and see a spectacular show!
Episode 3 - Exploring Ajaccio plus New Venues on the Marella Voyager Cruise Ship!
In episode 3 of our Marella Voyager Vlog Series we arrive in our first port of Ajaccio and go exploring.
We show you around some of the new venues on board and on our quest to eat at every venue on the Marella Voyager we show you what the new Mexican Restaurant Abuela's has to offer.
Episode 4 - Marella Voyager Restaurant Reviews including Speciality, Tour of Venues and We Get Star Struck!
In episode 4 of our Marella Voyager cruise vlogs we arrive in the port of Civitavecchia, Italy.
We continue our quest of showing you every restaurant and venue on the ship continues, and we have a fabulous surprise!
Episode 5 - If you are going on the MARELLA VOYAGER Cruise Ship you must BOOK THIS!
In this episode we reach the port of Livorno in Italy. We explore more venues and entertainment on Marella's newest ship and show you the one thing that you must definitely book!
Episode 6 - St Tropez and Grimaud Excursion, New Entertainment and it's Gala Night in the Main Dining Room!
We arrive in the port of St Raphael in the South of France and enjoy a tender ride to our excursion to St Tropez, Grimaud and the Port of Grimaud (yes they are different places lol!).
It's also Gala night in the Main Dining Room and we have another night of new entertainment. Also the Hammock in our Junior Suite causes some panic!
Episode 7 - Marella Cruises newest cruise ship - Marella Voyager - Was it a Hit or a Miss?
In our final episode of our Marella Voyager series we complete eating in all the dining venues on the ship including the brand new speciality restaurant Silver Fork.
We also explore the spa, experience more new entertainment on board and let you know our final thoughts on Marella Cruises newest ship.
Useful Links
Find more Marella and TUI information posts here
Planning a land based holiday, flights, bucket list trip, cruise or honeymoon then we recommend using Dan Hammond of GoCruise&Travel who you can be contacted here by email – dan@gocruise.uk.com and telephone 01622 891895 or just complete our booking form here.
He has found us some great deals and using a travel agent takes all the anxiety away of booking and coordinating complicated itineraries
---
Find our favourite travel accessories in our Amazon Shop.
Book your hotels with Booking.com.
---
Follow us on Instagram  or Like and comment on our Facebook Page
and find us on Twitter here too.
This post contains affiliate links which means we may receive a commission if you click a link. While clicking these links won't cost you any extra money, they will help us keep this site up and running!
RELATED BLOGS
Motorhome Pub Stopover – Tintern Monmouthshire, Wales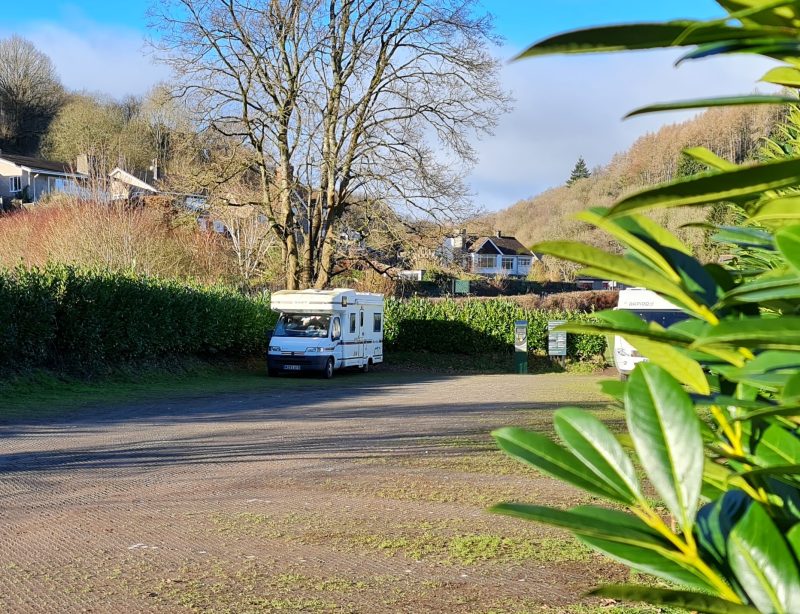 Motorhome Pub Stopovers are a great option when travelling longer distances or exploring somewhere new on a budget. In this post we show you what the Anchor Inn at Tintern...
Read Review
Cunard Queen Mary 2 Cruise Vlogs – 4 Day Cruise to Hamburg
We cruised on Cunard Queen Mary 2 in February 2022. We spent 4 days on this iconic Ocean Liner and vlogged our experience. These videos include a tour of the...
Read Review
P&O Cruises Room Service Menu 2023
In this post we detail exactly what is available from room service including breakfast and drinks and how much it will cost.
Read Review