TUI River Cruise Review - You Need to Know this Before you Book!
We have just returned from our first river cruise. We knew it would be different from our previous ocean cruising experiences and thought we were prepared for that. However, there were some differences that did surprise us.
In this post we explain these differences between Ocean and River cruises. We cover ships design, size, privacy, food, entertainment, destinations, accessibility and show you that you don't have to spend a fortune to go river cruising!
We cruised on TUI Isla River Cruise Ship in April 2022. The reason we chose TUI was due to price, they do offer some excellent itineraries at affordable prices and you can find out more about their TUI river cruise prices and itineraries here (affiliate link)
We have also filmed a video discussing these differences and a vlog series showcasing the ship and the Diamonds on the Danube Itinerary.
Ship Size and Passenger Capacity - How this Impacts your Experience
Our river cruise ship TUI Isla can hold a maximum of 158 passengers, on our cruise there were 100 passengers and 38 crew.
In terms of size a river cruise ship is about the tenth of the size of an average ocean cruise ship with most river cruise ships we came across being 135 metres long and 11.45 metres wide, there are exceptions which we will discuss later in this post.
On an ocean cruise you could go all week without bumping in to the same person twice but it's quite the opposite on a river cruise where you will bump into the same people multiple times per day so if  you are the sort of person who likes to keep to yourself to yourself you will find it a lot more difficult on a river cruise.
The upside to this is that if you do like to socialise and make new friends this is definitely the place to do it and it seemed particularly good for solo cruisers too!
The downside though is if there are any annoying passengers it would be quite hard to distance yourself from them, but we are glad to say that on our cruise everybody seem to be really nice, so maybe it was us who were the annoying ones!
Most River Cruise Ships are very Similar in Design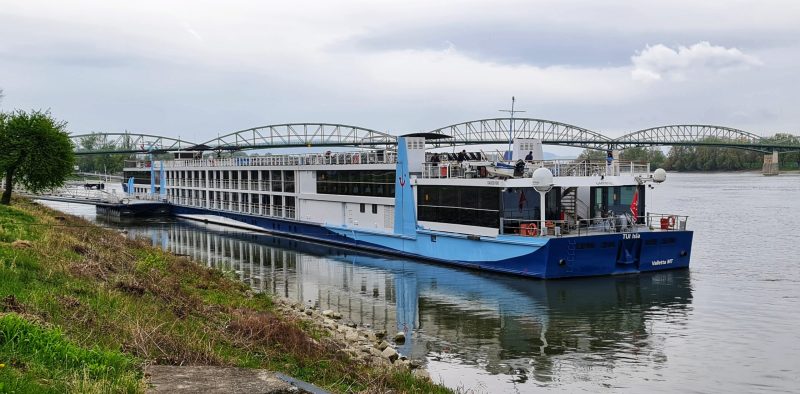 Most of the river cruise ships we came across seem to be of a similar size and follow the same basic design but as with most things in life the more expensive the cruise the more amenities and luxury the ship will have.
Our ship which is at the lower end of the budget spectrum had two lounges, the main entertainment lounge and a small quieter club lounge. It has two restaurants and an atrium which had reception on the lower level and a small area containing glass cabinets full of jewellery and handbags for purchase. There was also a complimentary tea/coffee station on the upper level, and a small wellness area containing a sauna and a whirlpool bath.
The top deck had plenty of seats and sun loungers and at the back of the ship was an area reserved for the crew allowing them to have some outside space which was great to see too. The upper deck was also used for mini golf, exercise and yoga classes.
Some ships do have plunge or swimming pools, and pools that convert to a cinema at night which can be found on Emerald Waterways. It really is all down to your budget.
The exception to the size rule is Amawaterways Amamagna which is double the width of a normal European river cruise ship, it can carry 250 passengers and has 4 bars but can only visit certain parts of the Danube as it is to big to fit through some locks.
Food and Service - River Cruise Review
Ocean cruise ships are famous for their all you can eat buffets, speciality dining and room service in fact it's harder to find a time when you can't eat on an ocean cruise than when you can.  However, things couldn't be more different on a river cruise.
Meal times are structured to breakfast, lunch and dinner with times fixed according to what your port schedules are. On our river cruise there was only one afternoon tea per sailing and only sweet items were served, no sandwiches or any other savoury items were available.
At breakfast you will find a buffet area that offers breads, pastries, different meats, fish and cheeses and cereals. There is also a choice of eggs cooked to your requirements, boiled, poached, fried and omelettes.
Lunch and dinner have a menu with two or three starters and mains so there isn't lots of choice but everything we did have we thoroughly enjoyed and if you did want two starters or two mains or even two desserts the lovely waiting staff were more than happy to oblige. There is also a few jars of cookies placed in the coffee port during the afternoon and some pre dinner horderves served in the lounge but other than that is it.
The good thing about this is that it's virtually impossible to overeat but make no mistake the food is excellent and we particularly like the fact that they would always try to have a local dish on the menu whenever possible.
As we said earlier about seeing passengers multiple times a day this is also the case with the staff and by about day 3 we felt like we were part of the family. From the captain all the way down to the cabin stewards everyone we encountered was extremely friendly and good at there jobs with special mentions going to Simon the cruise director, Alina on reception and Ionut the bar manager.
Seasickness
We always have a lot of people who say they do not want to take a cruise as they get seasick. Well you won't on a river cruise. You may feel some vibration lower down (the ship not on you LOL!) but certainly no movement. In fact we have felt more movement while travelling on our local buses.
So for those of you that wont take a cruise for fear of seasickness and we have a few friends who fall into that category you have no need to worry.
Embarkation and Disembarkation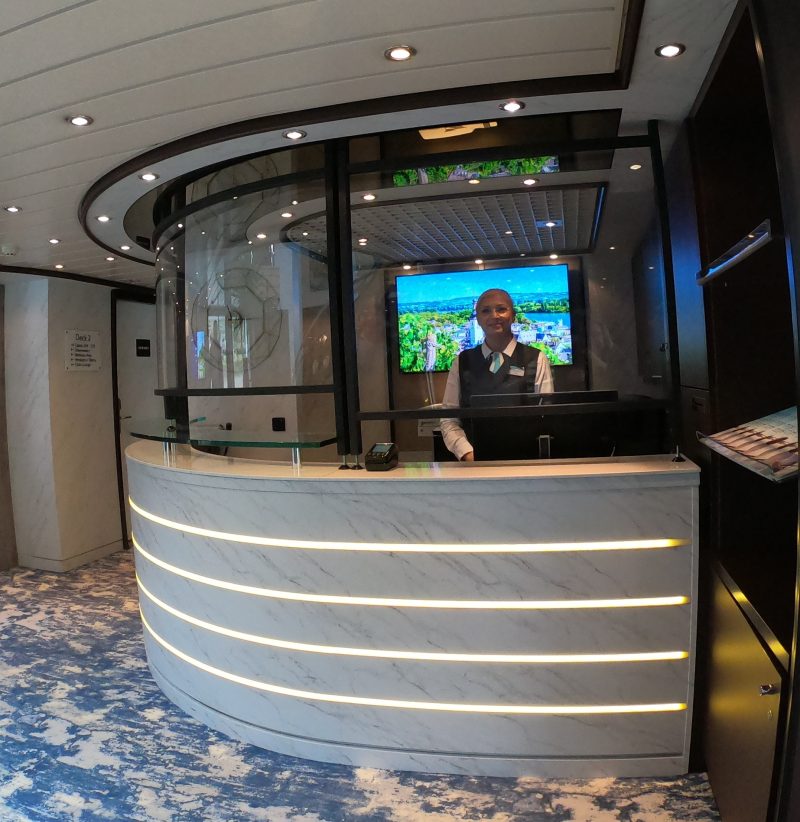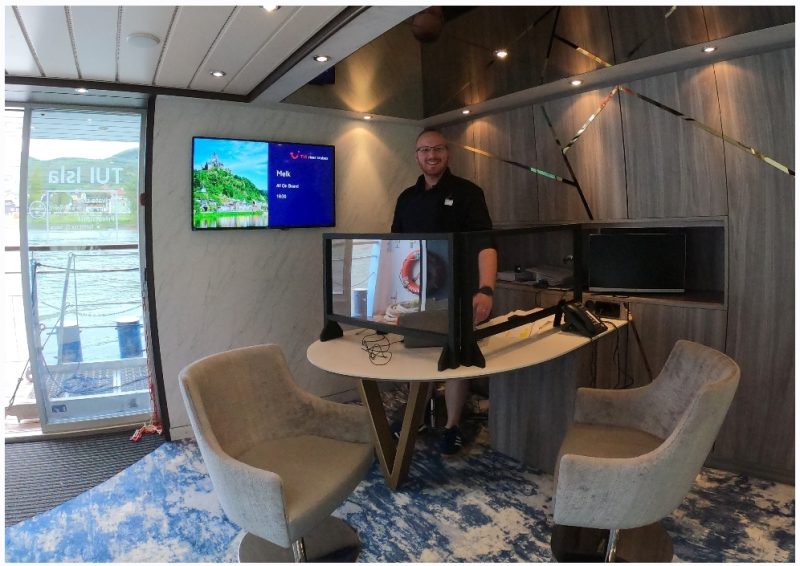 The embarkation process on an ocean cruise ship can be quite laborious with hundreds or even thousands of people turning up to board the ship, add to that the relevant paperwork that is now required since covid and it could be hours before you actually make it onto the ship.
Even at full capacity the most that could of turned up at one time on our river cruise would have been 158. This is very unlikely as passengers usually fly in from multiple locations. In fact there was around 50 passengers who joined the ship at the same time as us so even with our paperwork being checked it took less than 10 minutes from arriving at the ship to being seated in the lounge. In fact it took less time than checking in to most hotels.
Getting on and off in ports is also very simple. You are given a cruise pass which you hand in when you return to the ship and on embarkation you simply drop your cabin key off at reception and head off to your transfer back to the airport. All times for each airport are placed in your room on the penultimate night and unlike ocean cruises you don't have to put your cases out on the last night either.
French Balcony Views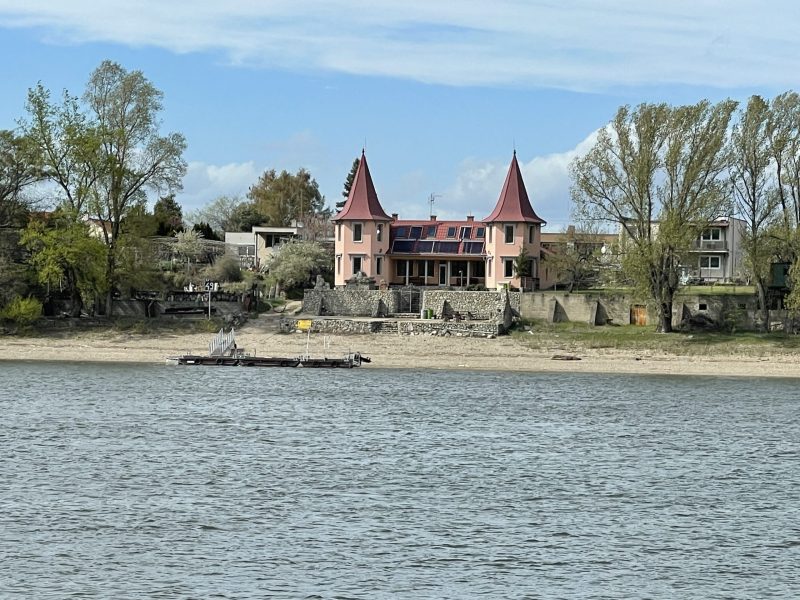 We chose a french balcony suite which is the most expensive category of cabin on the ship but before you think we are showing off it was actually only just over £300 per person more expensive than the lowest standard of cabin, so definitely worth considering if you wanted a treat.
Unfortunately where you dock is no respecter of what grade of cabin you are in as we quickly found out when we boarded in Budapest. Our view for the first two days was in fact the the atrium of the ship next door and obviously if you can see them they can see you as Carole found out when she opened the curtains on our first morning to see a man waving at her.
When we docked in Bratislava the first thing we woke up to was a man cleaning are windows quickly followed by virtually every passenger on the ship walking past our window to go into town, so checking before you open the curtains is definitely a priority. The final docking treat was when we opened the curtains to a concrete wall.
So in summary there is no guarantee of what the view from your cabin will actually be but we do have to say that when they are good, the views are very good.
The other thing to consider is that there is a limited amount of space on some parts of the river for ships to dock, so you may be docked along side another ship. This means that when you want to get on board or leave your ship, you will have to do so by walking over or through the other ship.
Port intensive and excursions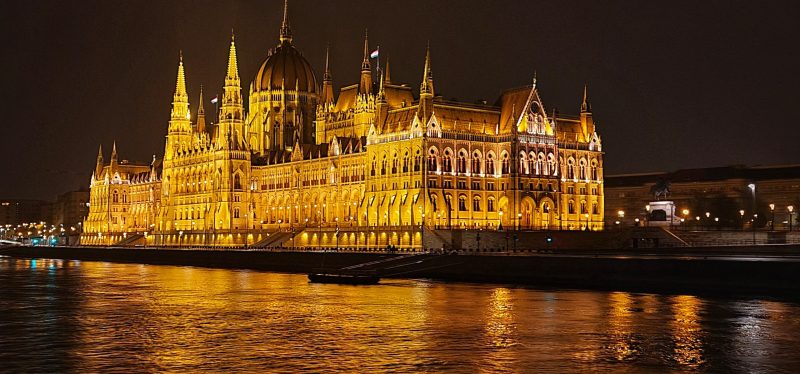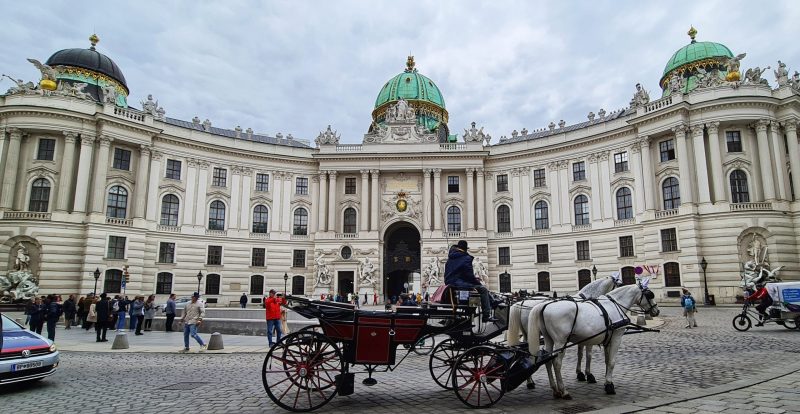 If you love city breaks then river cruising should be right up your street. In essence it is a series of city breaks joined together by a relaxing cruise.
The river cruise ship normally docks centrally so it is very easy to do your own thing or if you preferred you could go on one of the many excursions on offer. On our cruise TUI also gave us £120 per person towards excursions, which proved to be generous as their excursions were excellent value for money. The downside to most of the organised excursions is that the majority start before 9am and if you've seen our vlogs you will know that one of us is not a morning person!
We did two of the excursions on offer a Vienna walking tour and the Sound of Music Experience in Salzburg which were both superb but as with any cruise you need to book excursions as soon as you can to avoid disappointment.
River cruising is also a great way to exercise as we managed just under 100000 steps during the seven days with 22000 of those walking around Budapest and that was without crossing the river!
Accessibility
From our experience it seems that If you have accessibility issues then unfortunately river cruising may not be an option. On TUI Isla there are no lifts/elevators only stairs, and as we said at the start of this blog the first thing we had to do on this cruise was to go over the top of a neighbouring ship to board ours.
We often cruise with my Dad John who has a mobility scooter who sadly would not of been able to do this cruise. However if you are aware of any companies that accommodate accessible passengers we would love to know.
Time actually spent river cruising in day light, locks and river water heights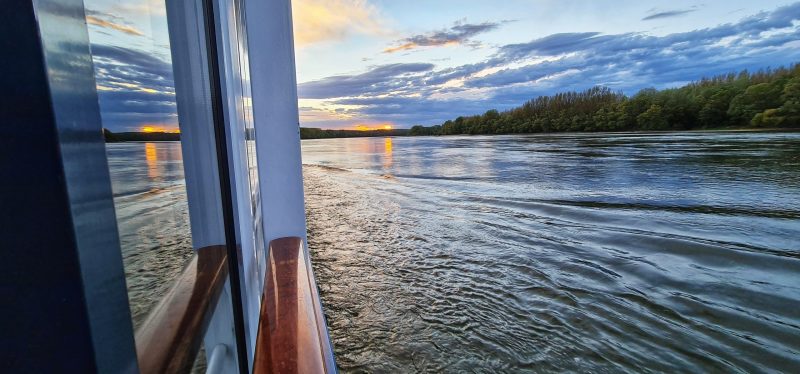 Another surprise for us was the amount of time you actually spend cruising during daylight hours which turned out to be very little and the same goes for negotiating locks. During our cruise we passed through 11 locks but only two were in daylight although we did wake up at 5am one morning to some strange gurgling noises, that did turned out to be a lock. It was quite strange opening the curtains to a cold wet wall that was close enough to touch and yes I did have to touch it (apparently it's a man thing!).
The only day we did some daytime cruising was when we had two port visits on the same day, Weissenkirchen and Melk and it was everything we hoped it would be, the weather wasn't great but sitting outside watching the spectacular scenery unfold was really special and brought back memories of canal boat holidays we had taken with friends many years ago. Even though the daytime sailing was very limited the night time sail away from Budapest was almost worth the price of the cruise on its own, it really is a must see. (Episode 2 TUI Cruise Vlogs)
River cruises can also be affected by river heights, to high and the ship can't pass under bridges, to low and the ship can bottom out. Everything on the top of the ship is designed to fold down flat, even the captain's bridge is on hydraulics allowing it to lowered down if required. So it is worth doing your research and seeing what rivers and time of year that this is most likely to happen.
Entertainment - River Cruise Review
If you are expecting big production shows, orchestras or Cirque du Soleil type shows you are definitely on the wrong cruise.
What you will get instead, as in our case, Simon the very talented cruise director who will give you daily port talk, quizzes, and also belt out some great songs two or three times a week. There was also a resident duo Phil and Zuzi and a guest comedian Steve Walls, we also got treated to a traditional night of Hungarian dancing by a six piece dance troupe that came on board when we were docked in Budapest.
During the day weather permitting there is also mini golf and yoga but other than that it's all pretty low key.
Dress Codes - TUI River Cruise
One of the questions we get asked a lot about cruising is 'what is the dress code' and on a TUI river cruise the answer is very casual.
As with most cruises there is a gala night and you are encouraged to dress up and some passengers did dress in black tie. We packed some smart chinos and short sleeve shirts and some smart blouses and black trousers which were acceptable. Some passengers were very casual and that was ok too!
Our Verdict - TUI River Cruise Review
So what's our verdict? River cruising is the perfect way to visit lots of new places in a relaxing and comfortable environment. Vienna and Budapest have been on our to do list for a long time, however Bratislava would never been on our radar, but after visiting there we would definitely go back as a stand alone long weekend. We really enjoyed the contrast of city one day then small town on another.
Even though food and entertainment was limited it fits in well. A river cruise is more about time spent in port rather than on the ship and the level of service we received was definitely on a par with an ocean cruise, we didn't have any complaints.
As far as value for money goes a TUI river cruise in our opinion is excellent value, we paid just over £1200 for the best cabin on the ship and this also included an upgrade to all inclusive with unlimited drinks, flights and transfers. This is virtually the same price as we paid for 4 nights on RCCL Anthem of the Seas, and that sailed from Southampton.
So would we do another river cruise, absolutely, would we do another river cruise with TUI definitely. We already are planning to do a Christmas Markets River Cruise so do watch this space!
Useful links –
If you are new to Marella and TUI Cruises we have lots of Marella Ocean Cruise Information on our Marella/TUI Page here and we have over 50 videos on our Marella/TUI You Tube Channel Playlist which include vlogs, cruise ship reviews and cabin tours.
Planning a land based holiday, flights, bucket list trip, cruise or honeymoon then we recommend using these travel agents – they have both found us some great deals and using an agent takes all the anxiety away of booking and coordinating complicated itineraries.
Dan Hammond of GoCruise&Travel who you can be contacted here
dan@gocruise.uk.com, telephone 01622 891895 and via their website here.
Emma Otter of Travel Counsellors – Complete this form for a free quote and no obligation enquiry.
---
Find our favourite travel, cruise and motorhome accessories in our Amazon Shop.
Book your hotels with Booking.com. here.
---
Get answers to any of your travel or cruise related questions
Follow us on Instagram and send a message or Like and comment on our Facebook Page
and find us on Twitter here too.
You can also sign up for our newsletter by completing the box on our home page.
We are an Amazon Affiliate and this post contains affiliate links which means we may receive a commission if you click a link. While clicking these links won't cost you any extra money, they will help us keep this site up and running!
RELATED BLOGS
Saga Spirit of Adventure Naming Ceremony, Cruise Ship Tour and Review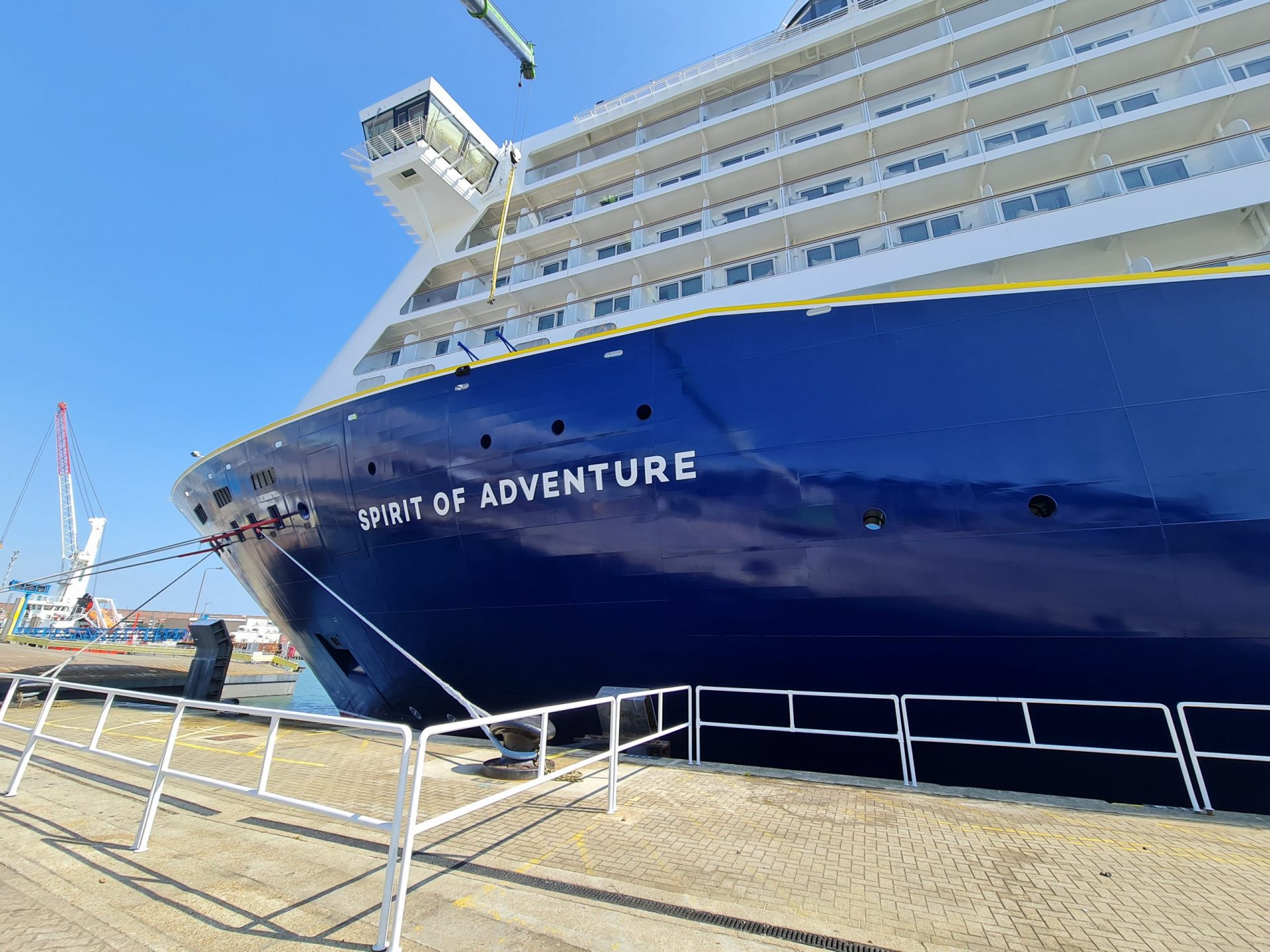 We were invited by Saga to attend the naming ceremony for their brand new cruise ship the Spirit of Adventure and for a media tour of the ship. We have...
Read Review
Holland America Laundry Prices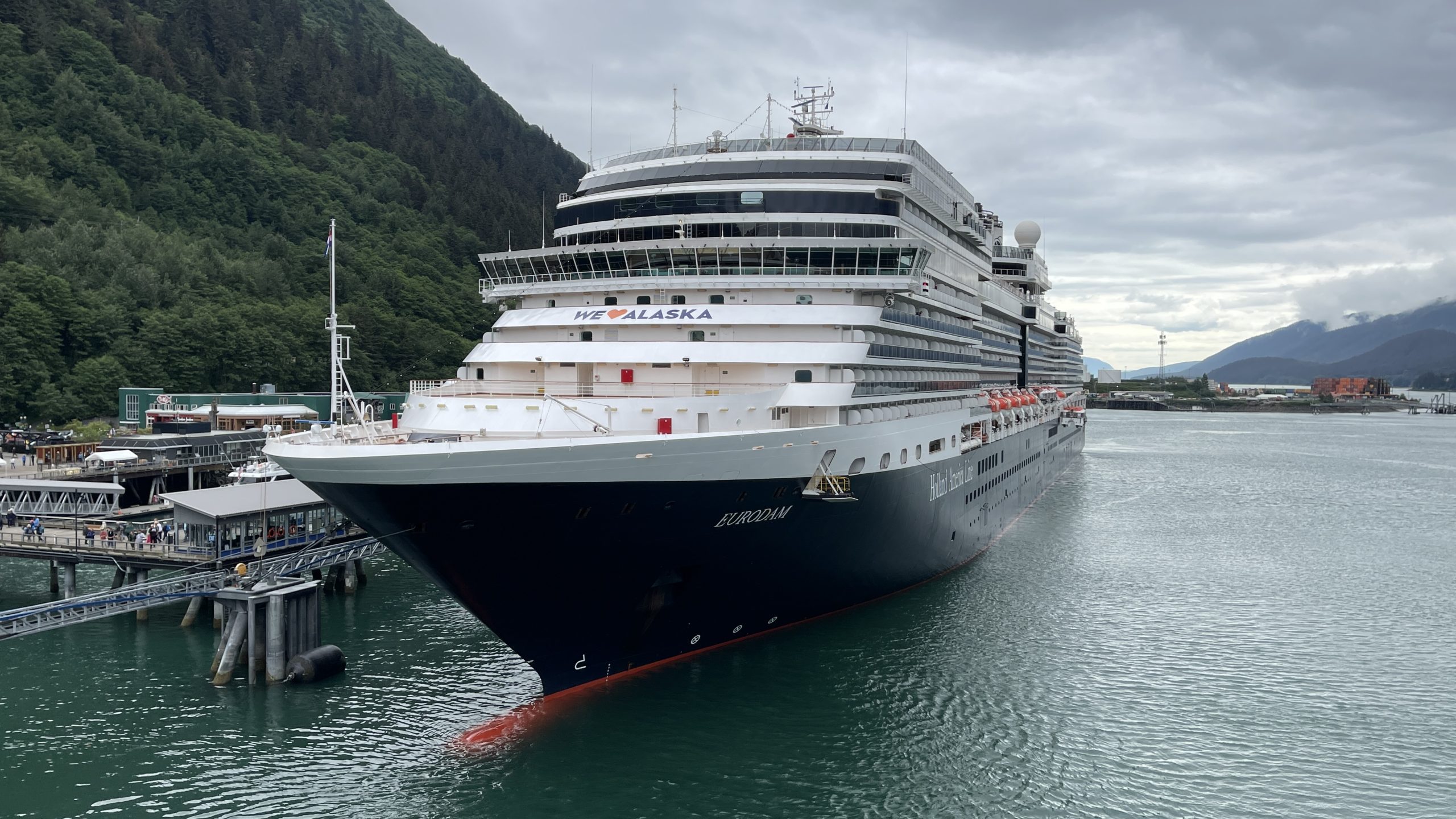 In this post we outline how much it will cost to get your laundry taken care of on a Holland America cruise ship from individual items to bulk packages. We...
Read Review
Khao Lak, Thailand – 8 things to do by Paul and Carole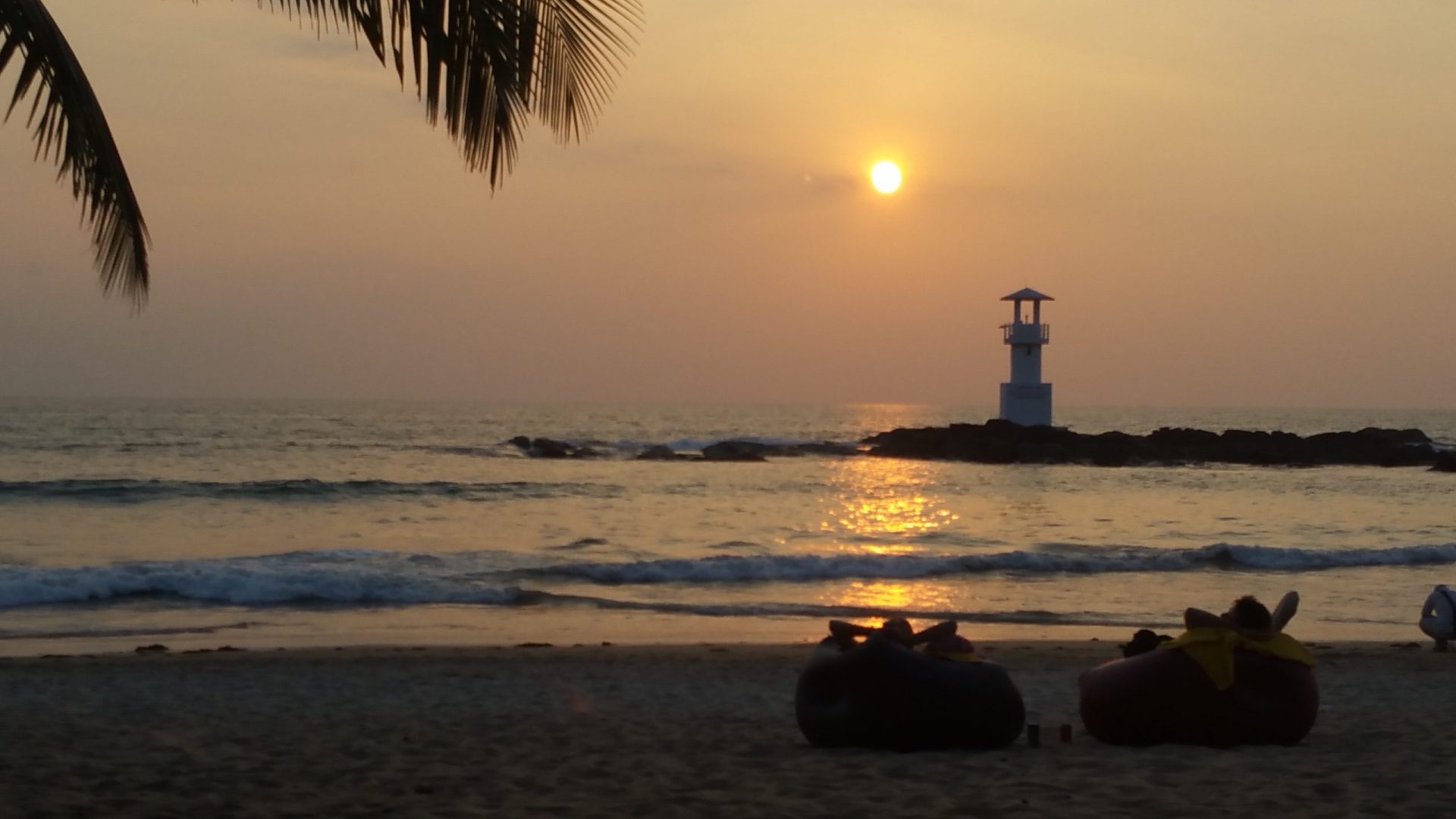 We stayed at the Centara Seaview Hotel for 2 weeks at the end of our trip to Thailand. We really enjoyed our time in Khao Lak so here are 8...
Read Review