Motorhome Pub Stopover Gloucestershire Review - White Hart Pub, Broadoak
Just over 12 miles from our house, straight down the A48 Gloucester to Chepstow road you will find the White Hart Pub in Broadoak. The pub has two large car parks and one that can accommodate Motorhomes for an overnight stay. You are welcome to stay for free as long as you use the pub facilities.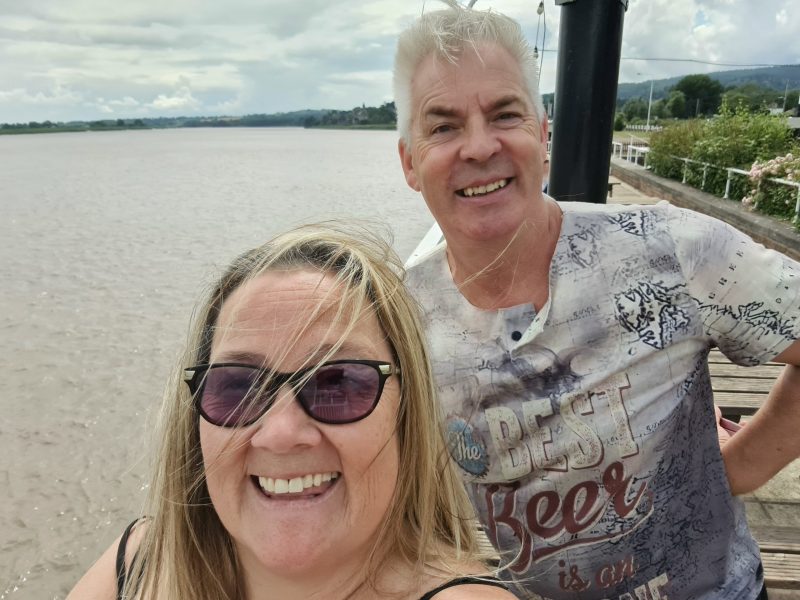 Motorhome Pub Stopover at the White Hart Pub, Broadoak - Where do you stay?
The White Hart Pub has two large car parks and the one to the right of the pub as you are looking at the river is where you are allowed to park overnight.
We rang the pub and spoke to a very helpful gentleman who explained that we were welcome to stay but needed to be aware that there wasn't any hook up or facilities. This was not a problem for us as we are self sufficient in our motorhome but something to consider if you are not.
We booked a table in the pub for 7pm and arranged to meet our friends for an overnight stay and catch up.
One tip is to park as far away from the recycling bins as you can as they are used very early in the morning and our friends who were parked closer to these bins were woken up early.
Motorhome Pub Stopover at the White Hart Pub, Broadoak - The Pub and Food
It is a traditional pub with loads of character, comfortable seating and well spaced tables. Paul had the extra large (whale) fish and chips which was excellent, and the mixed grill and steaks were very good too. Unfortunately the Thai Prawn Curry was very disappointing and the service extremely slow. Not sure why as it was a Tuesday and not overly busy, never the less we had a lovely evening catching up with family and friends.
The White Hart is a Quality Inn and has a loyalty programme which rewards with points whether you eat, stay or camp with them. So if you do stay here make sure you sign up, cards available at the pub.
You get 3 points for each pound you spend on food, accommodation and camping. Once you have earned some points the QI card works in real-time. So just use it by swiping your card at the venue and any points can be used as payment or part payment for your bill. You can also apply online here.
Motorhome Pub Stopover at the White Hart Pub, Broadoak - Our Verdict
The White Hart Pub is in a lovely position on the banks of the River Severn and within walking distance of Newnham. There are plenty of seating out side with lovely views in both directions of the river and plenty of seats inside too. If you are travelling long distances and are looking for an overnight stop in Gloucestershire then the White Hart Inn is an option.
Visit here for more of our Pub Stopover Reviews and Campsite Reviews.
You can visit the White Hart Inn Website here or just ring them on this number 01594 516319 to arrange a stay.
RELATED BLOGS
Motorhome Pub Stopover – Tintern Monmouthshire, Wales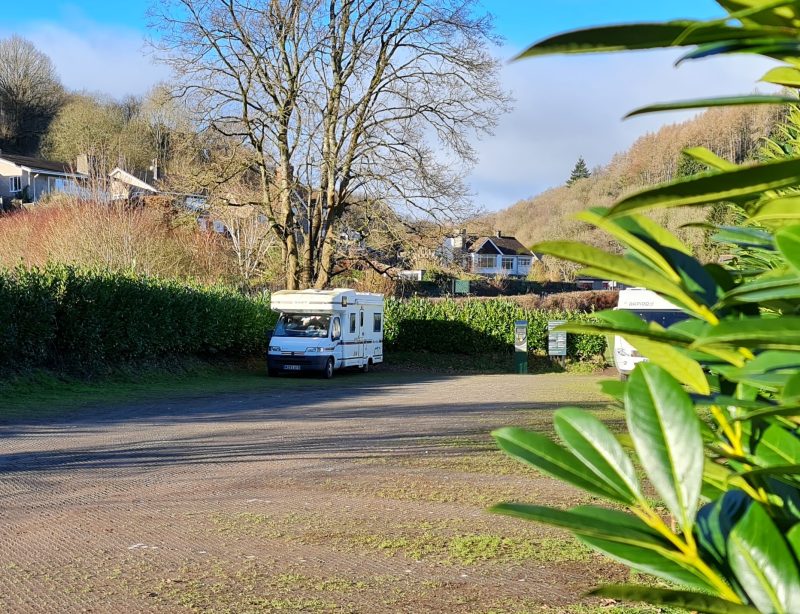 Motorhome Pub Stopovers are a great option when travelling longer distances or exploring somewhere new on a budget. In this post we show you what the Anchor Inn at Tintern...
Read Review
Westonbirt Arboretum, Tetbury – Revisiting our Wedding Venue after 18 years!
On June 8th 2002 Paul and I were married at Westonbirt Aboretum, near Tetbury in Gloucestershire. It was a magical day which started off with our ceremony taking place in...
Read Review
Our weekend staying at the Riverside Caravan Park, Stratford-upon-Avon, England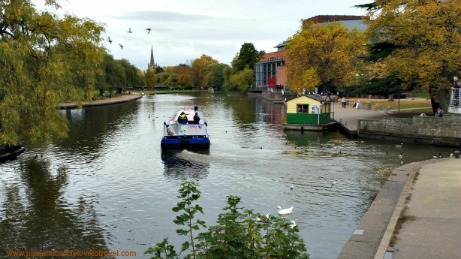 Campsite Review This was our first time staying at the Riverside Caravan Park near Stratford-upon-Avon. We were looking forward to spending sometime in Warwickshire, a county in England that we...
Read Review