Why a free cruise cabin upgrade is not always a good idea!
So you have spent a lot of time picking the right cruise cabin for you, your booking your cruise and you are asked, 'would you accept a cabin upgrade of offered?'
In this post we explain the reasons why saying yes to a free cabin upgrade is not always a good idea, and what to think about before you tick that box!
If you haven't booked your cabin yet and need help in choosing the right cabin then do read this post too – Cruise Ship Cabins – How to pick the Right one for You!
Reasons why you should not accept an upgrade!
Location of Cabin
You picked your cabin for a reason, think back to what that reason was. Was it because it was low down and mid ship because you suffer with seasickness, or you wanted to be by a particular venue, or had requested an aft cabin because of the wake views?
If there were specific reasons why you picked that particular cabin that would be affected by a cabin change, then getting a free upgrade will not be a good choice for you. By being allocated an upgrade you could end up right at the front of the ship or on a higher deck where you will feel the movement more!
If you like a really quiet cabin and have picked your cabin because of this then accepting a free upgrade again may not be for you. Moving cabins you may be put in a cabin with an interconnecting door which can be troublesome with noisy neighbours, it may be near access to passenger gangways so there could be a lot of foot traffic or next to crew access doors which crew can use at any time.
Cabin Category
Within categories of cabins there are different categories, stay with us as we explain! For example, if you booked a deluxe balcony cabin then the next category up would be a suite. A suite comes normally with more floor space, larger balcony and sometimes extras such as bath tub, high end toiletries and even a butler.
However, as with any cabin the best suites will normally be all booked up and you will be allocate one of the suites that hasn't been booked. Again you will not have any control over where this cabin is so you need to decide is the upgrade worth the chance of being in a less desirable location against the perks that you could potentially get.
When Saying Yes to a Cabin Upgrade Does Work!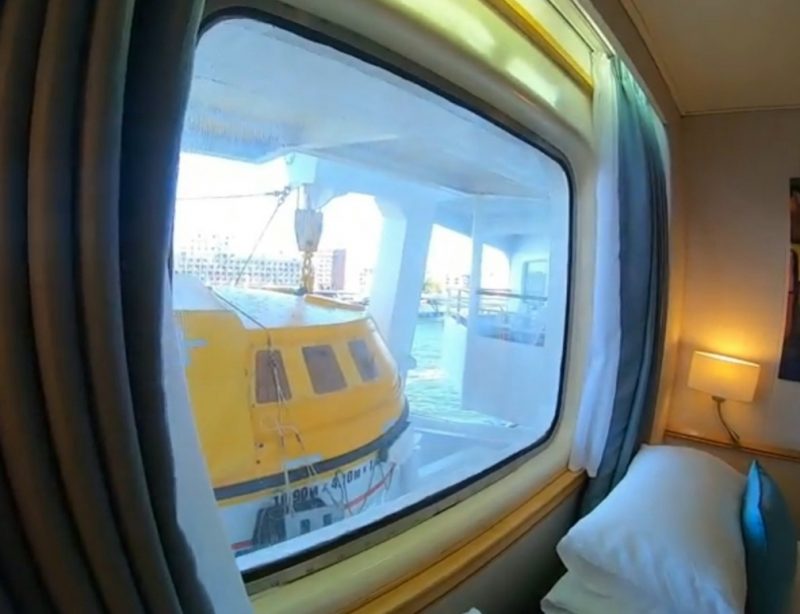 Now there are times when ticking that box to accept an upgrade works in your favour, we have done it and have been very pleasantly surprised!
Guaranteed Cabins
A guaranteed cabin is when you book a cabin on the ship but your cabin is not allocated to you until a few weeks before you cruise. They are also the cheapest cabins available to book on a ship and you can pick up some bargains. Booking a guaranteed cabin means that you choose your cabin category but not your exact cabin number, so your cabin could be allocated anywhere on the ship.
If this is what you have booked then accepting an upgrade could be a bonus and we would definitely recommend it.
We have done this and have been upgraded from an inside to an obstructed ocean view twice and both times we were very happy with the cabin. The first time was on the CMV Marco Polo where the obstruction was a pile of sun beds outside the window, but we had very easy access to the promenade deck which was great. The second was on the Fred Olsen Braemar cruise ship, when we again booked an inside guaranteed cabin and were upgraded to an obstructed oceanview cabin which you can see from the photo above was partially obstructed by a lifeboat. We were very happy with this cabin too.
We hope this post gives you some food for thought, so you can make the right decision for you. Just because something is free doesn't always mean it is the best thing to do!
Whatever you decide, the most important thing is to do your research, and if you would like to ask us any other questions then do get in touch via the links below.
Further Reading and Tips –
Check out our other Cruising Advice and Tips and Cruise Videos and Vlogs here. You can also get more information about individual cruise lines here too –
Useful Links –
Planning a land based holiday, flights, bucket list trip, cruise or honeymoon then we recommend using these travel agents – they have both found us some great deals and using an agent takes all the anxiety away of booking and coordinating complicated itineraries.
Dan Hammond of GoCruise&Travel who you can be contacted here by email – dan@gocruise.uk.com and telephone 01622 891895 and via their website here.
Emma Otter of Travel Counsellors – Complete this form for a free quote and no obligation enquiry.
---
Find our favourite travel, cruise and motorhome accessories in our Amazon Shop.
Browse and book your Marella Cruise here.
Book your hotels with Booking.com.
---
Get answers to any of your travel or cruise related questions
Follow us on Instagram and send a message or Like and comment on our Facebook Page
and find us on Twitter here too.
You can also sign up for our newsletter by completing the box on our home page.
---
We are an Amazon Affiliate and this post contains affiliate links which means we may receive a commission if you click a link. While clicking these links won't cost you any extra money, they will help us keep this site up and running!
Save to Pinterest for Future Reference
RELATED BLOGS
Santorini Cruise Port Information – Paul and Carole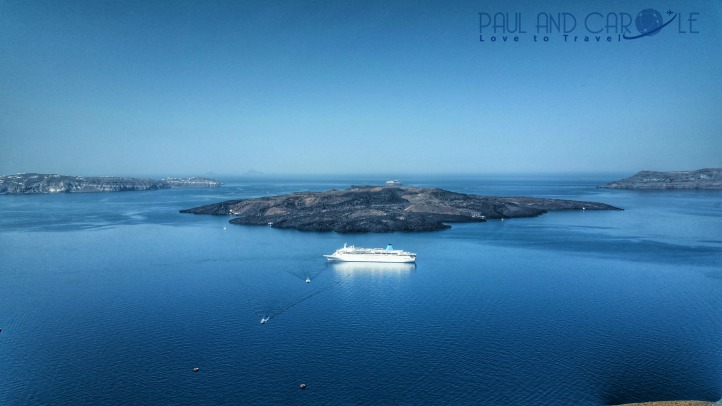 Ideas on how to spend your day! One of the reasons we booked our recent Aegean Shores Cruise on the Marella Dream Cruise Ship was the excellent itinerary which included the...
Read Review
Saga Cruise Videos
So here is the truth, Saga cruises are not just for very old people! We were, like the majority of cruisers under the impression that Saga just catered for the...
Read Review
Review of the Koskinou House Restaurant, Kalithea Avenue, Rhodes.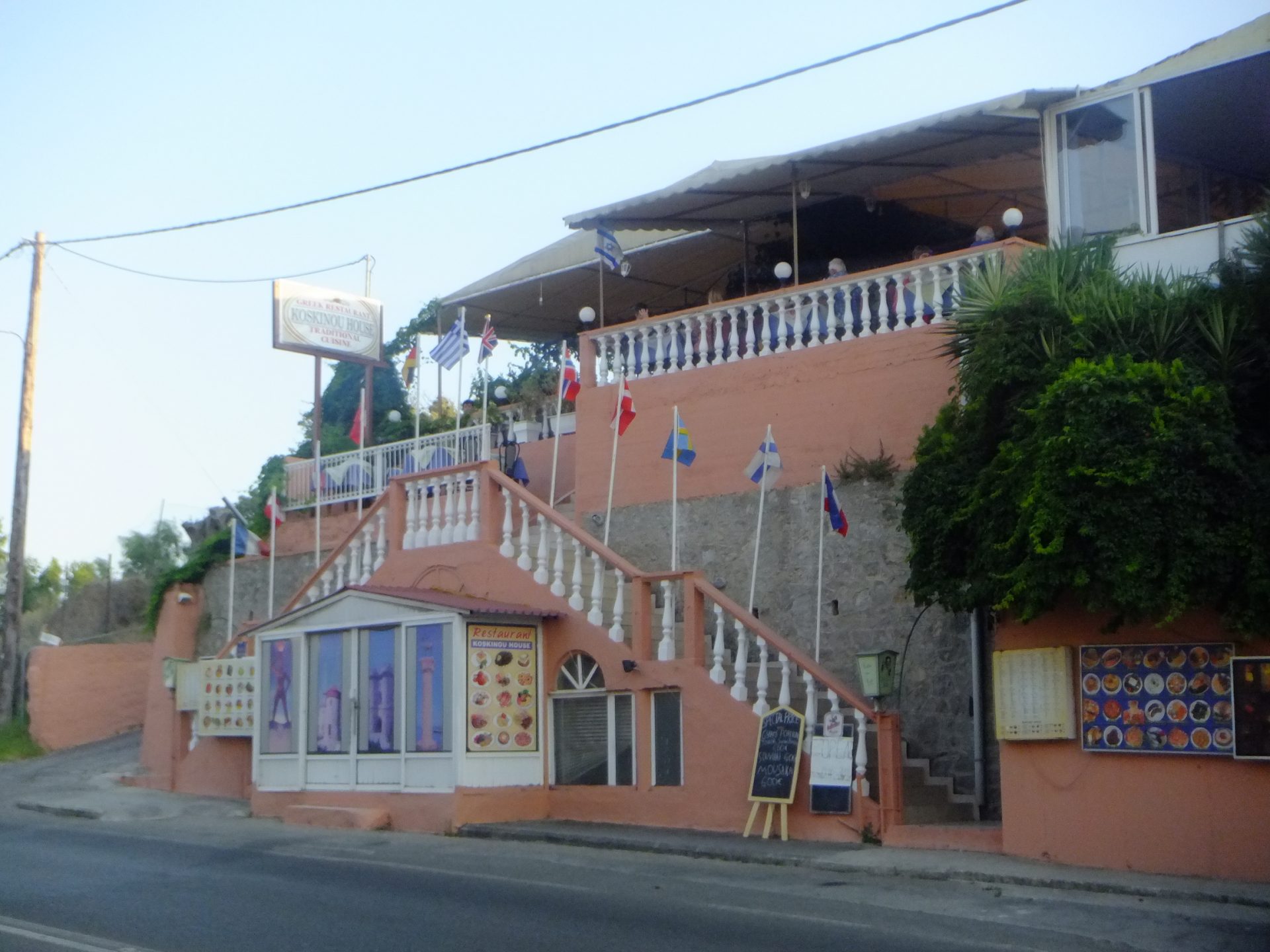 We found the Koskinou House Restaurant on our first night in Rhodes, Greece. We were staying at the Castello Di Rodi Hotel which was only 5 minutes walk away. [caption...
Read Review