Cruise Compass Daily Programs Anthem of the Seas - What activities can you do on a Cruise Ship?
There is so much to do on a cruise ship and you will certainly never get bored. We often get asked what can you do, what times are restaurants and bars open and what sort of entertainment should we expect.
To help answer some of those questions, in this post we share the daily programs called the Cruise Compass that were delivered to our cabin every day on the Royal Caribbean Anthem of the Seas Cruise Ship.
All this information could be found on your Royal Caribbean App too which you could access via your phone or on screens around the ship. However as we are a middle aged couple in our 50's we do still like to be old school and have a paper copy so we can scribble all over it and plan our day!
We hope you find these programs useful so it will give you an idea of planning your day too!
Day 1 Anthem of the Seas Cruise Compass Daily Program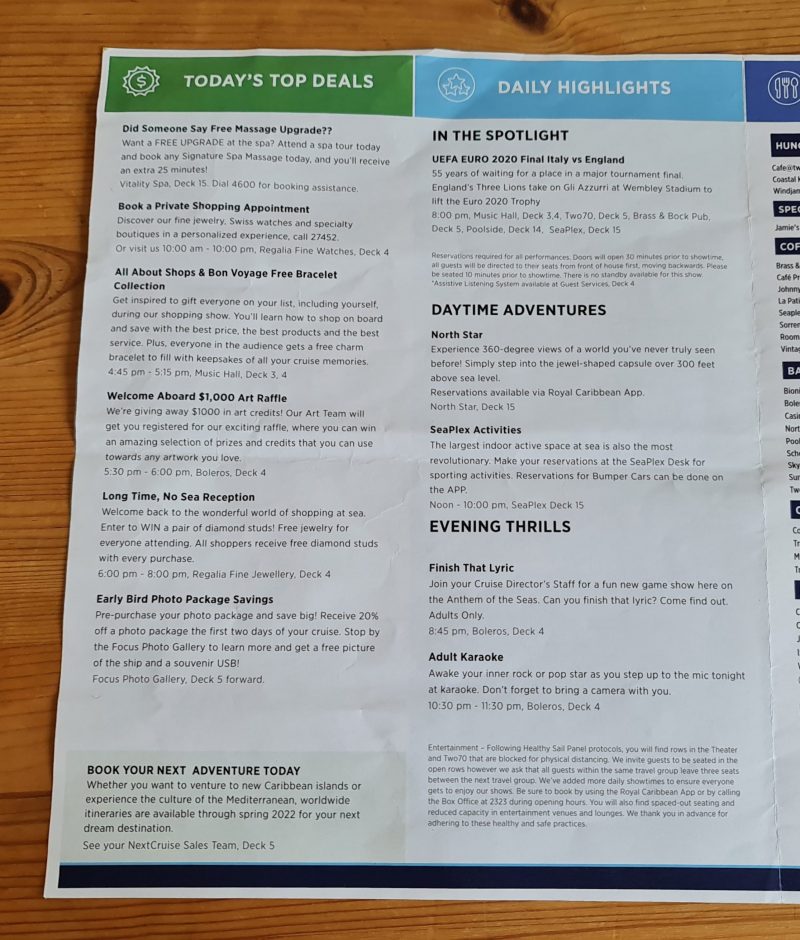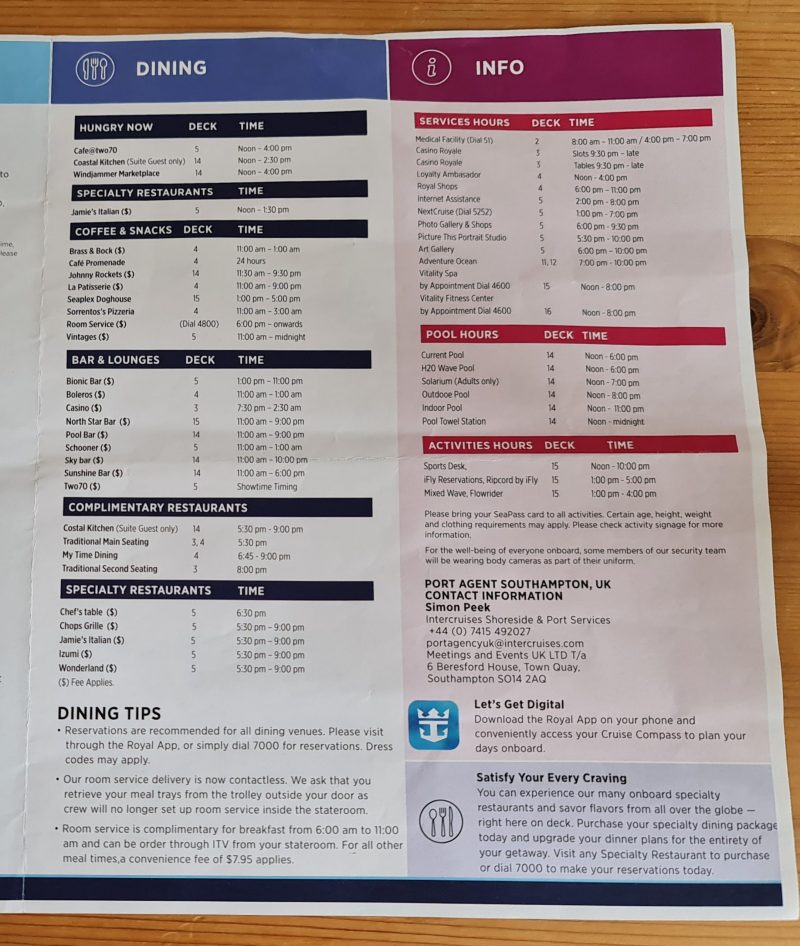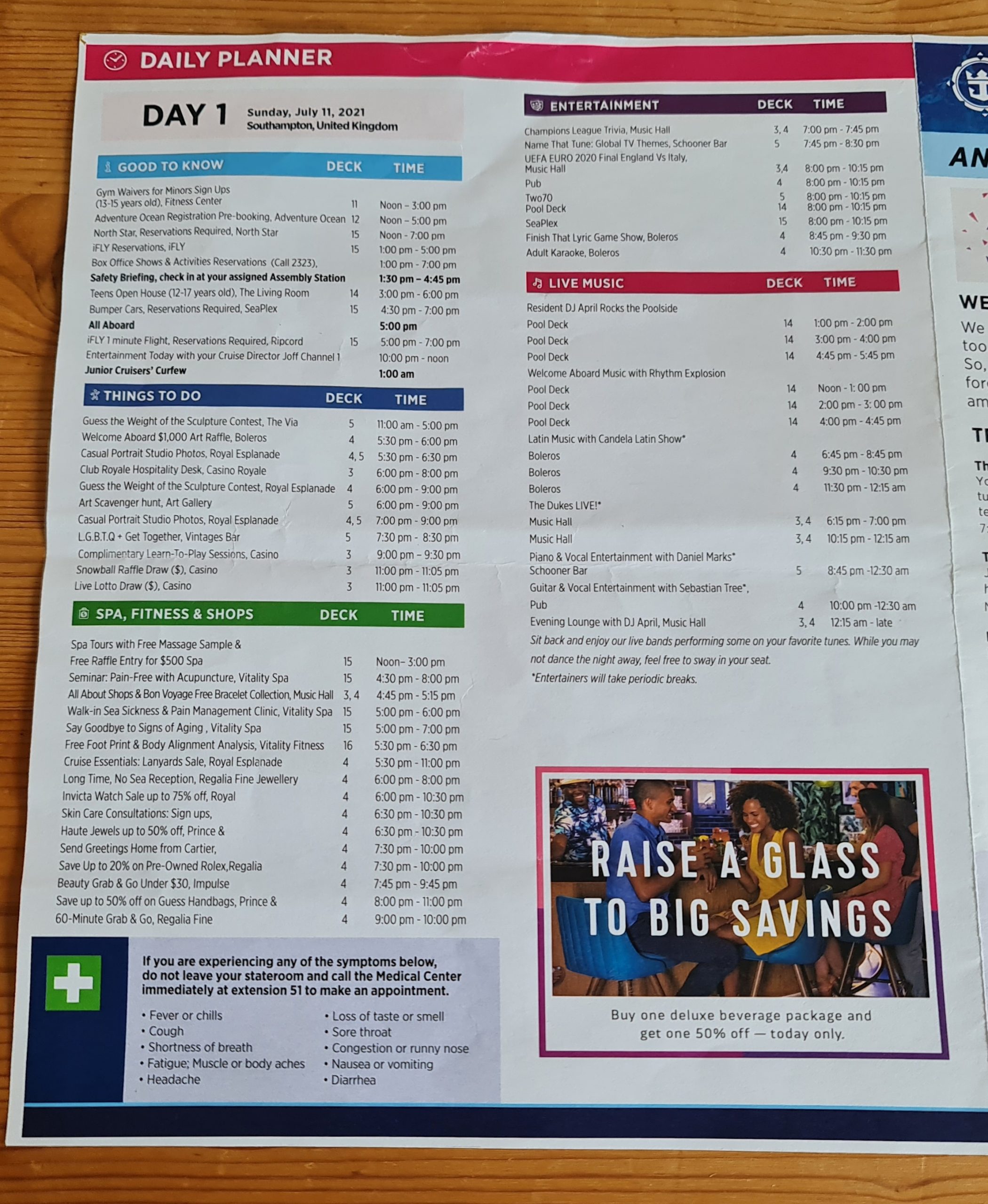 Day 2 Anthem of the Seas Cruise Compass Daily Programs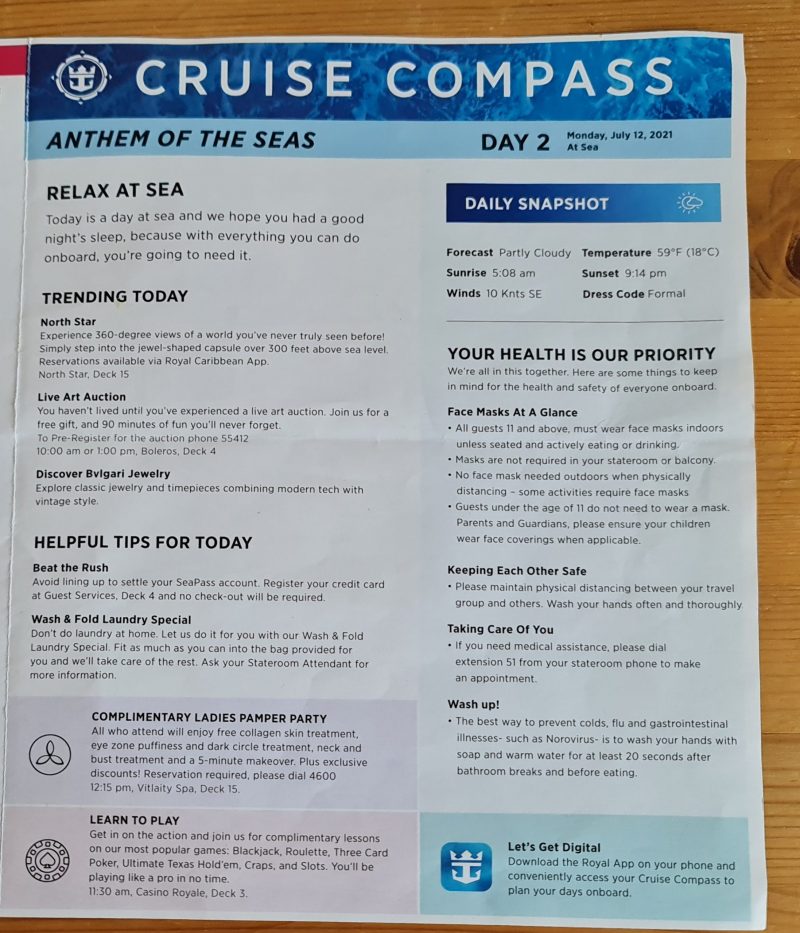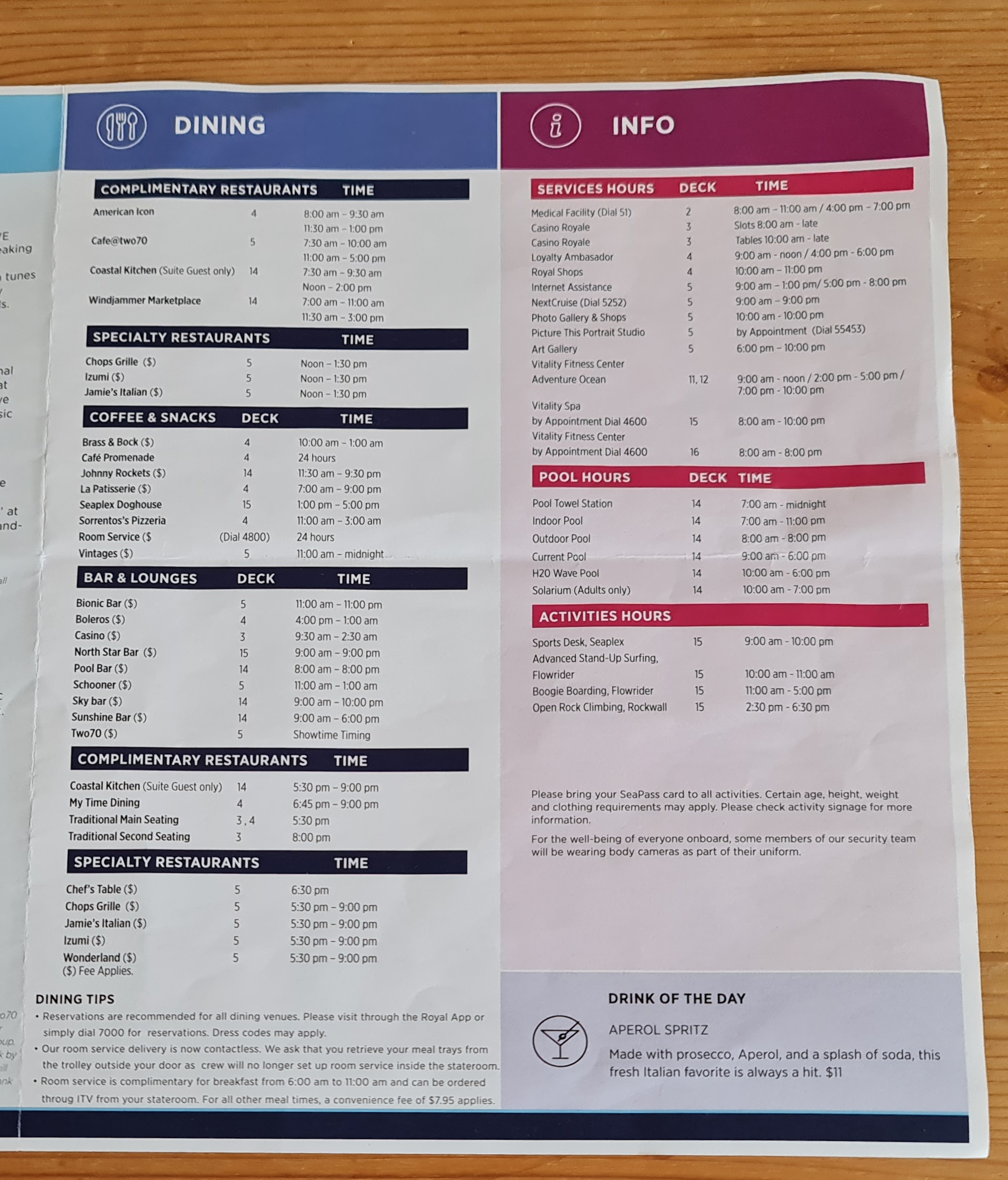 Day 3 Anthem of the Seas Cruise Compass Daily Programs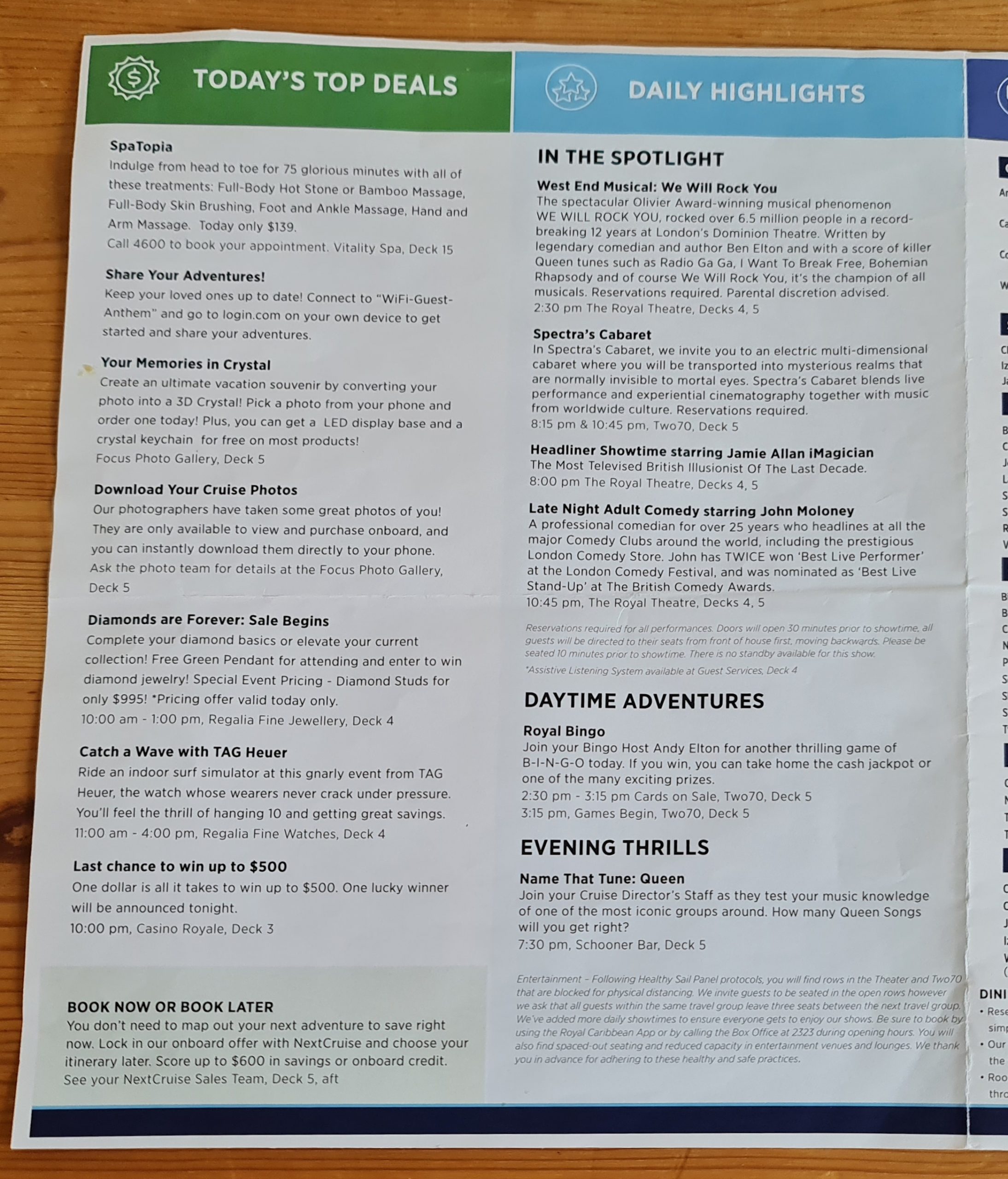 Day 4 Anthem of the Seas Cruise Compass Daily Programs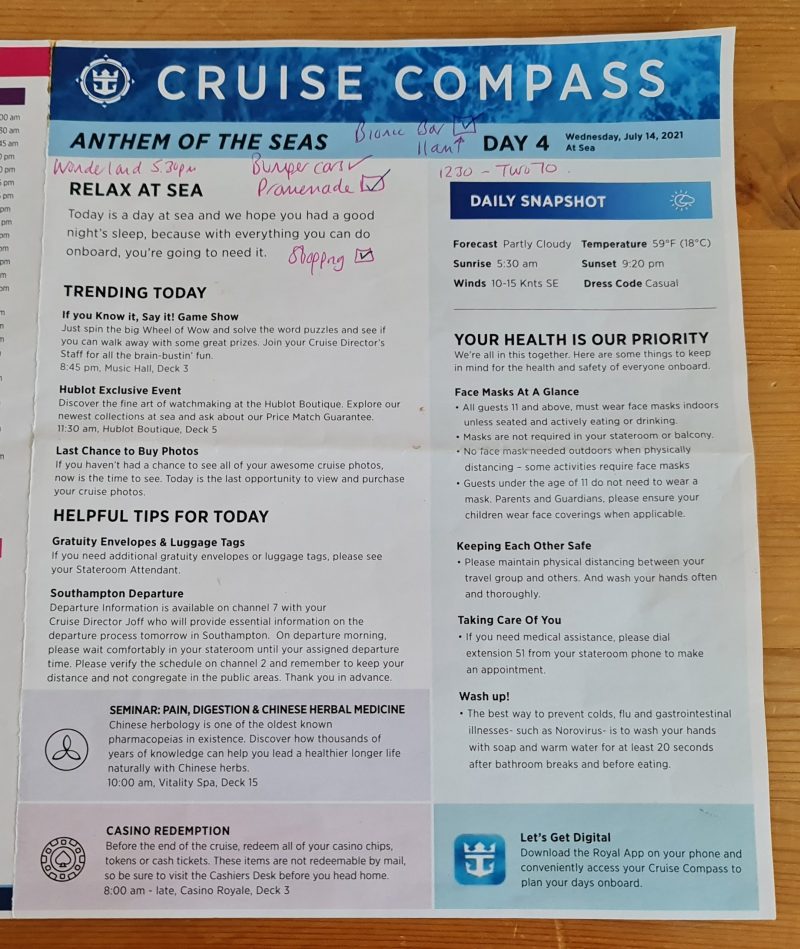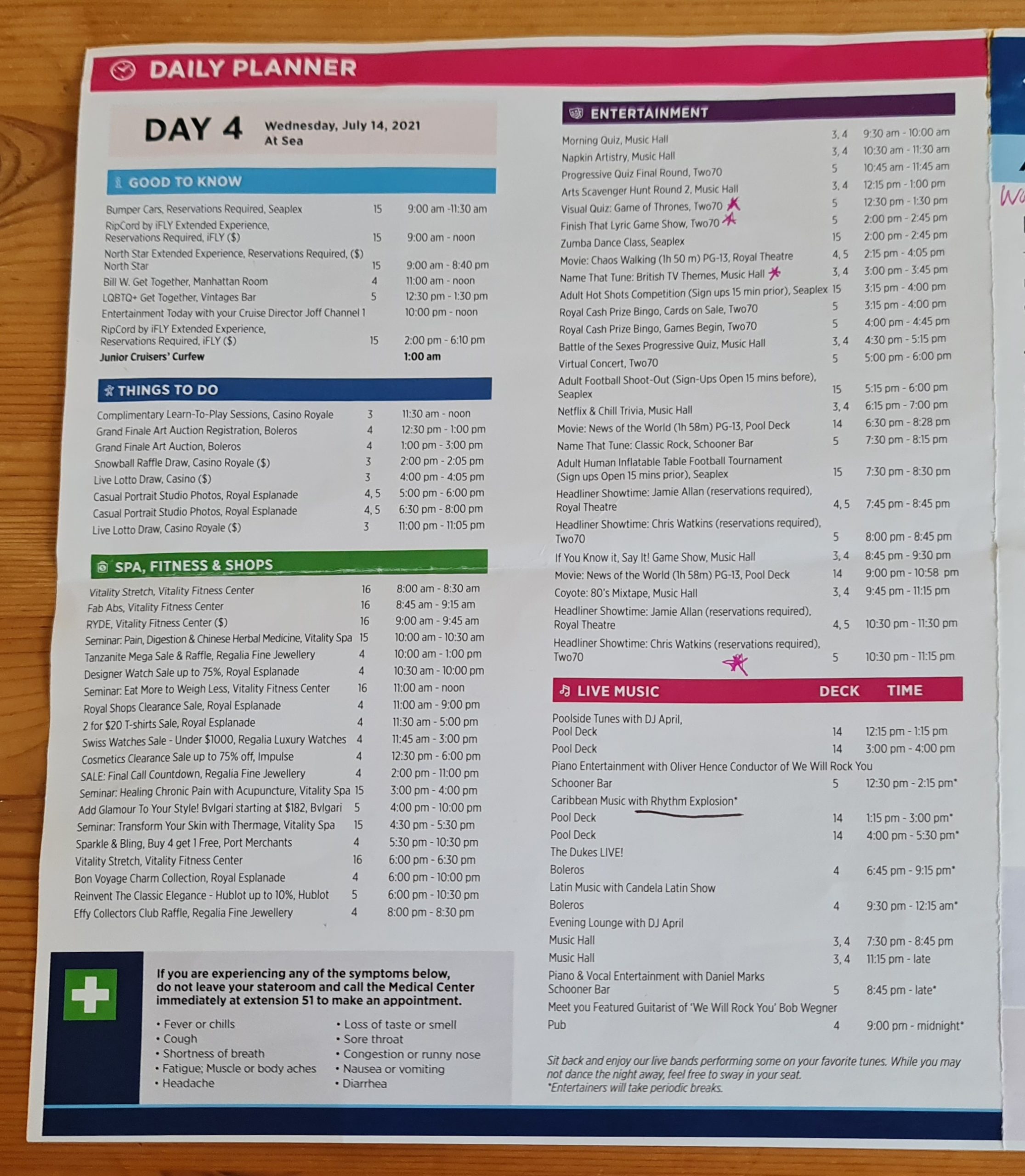 RELATED BLOGS
Light Up Cheltenham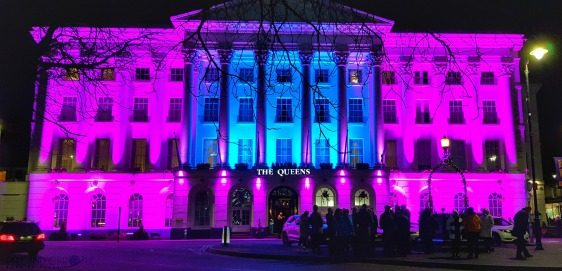 We were invited to attend the Light Up Cheltenham Launch Evening by Visit Cheltenham, back for its third year this free event will see some of Cheltenham's most famous buildings...
Read Review
Enchanted Princess Cabins – How to choose the best one!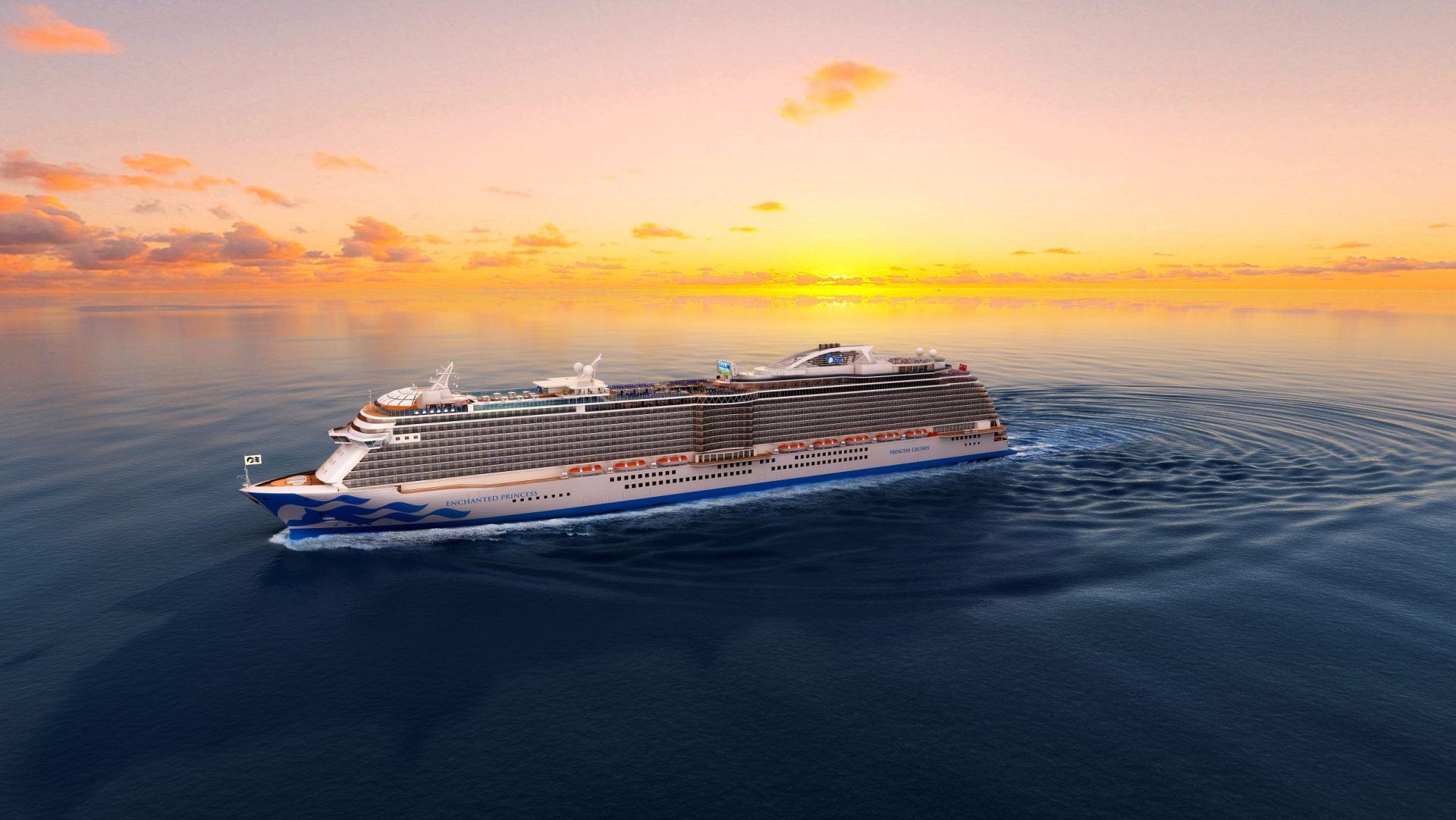 The Enchanted Princess is a Royal Class ship belonging to the Princess Cruises Fleet and can carry 3660 passengers. There are 1830 passenger cabins on this ship of which 81% have...
Read Review
Cunard Christmas Cruise – What do the Cruise Ships look like?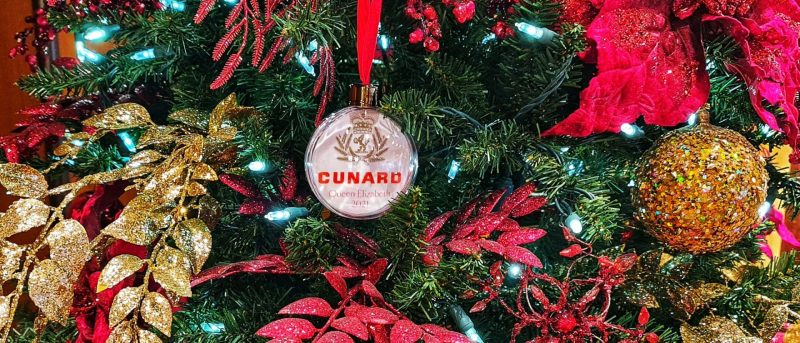 Walking onto a Cunard Ship is always a fabulous experience but at Christmas it is something else! We cruised just before Christmas on the Queen Elizabeth Cruise Ship and had...
Read Review