Marella Voyager Cruise Ship Review
AD – This post is sponsored by Marella Cruises
In our Marella Voyager cruise ship review, we outline exactly what this ship has to offer. We include all the new venues exclusive to the Marella Voyager and we also include all the returning favourites. We cruised on the maiden voyage of the Marella Voyager.
So let's start with The Exchange!
The Exchange
The Exchange is hidden away on deck 8 of Marella Voyager and in all our cruises we have never experienced anything quite like it!
This adults only venue is entered through a pair of classic English red telephone boxes. Once inside the phone boxes you have to dial a specific number, answer some very strange questions and then you must give a secret password to get in. All the details you need are delivered to your cabin just a couple of hours before your visit!
Once inside you'll be greeted by some unusual but very entertaining characters who tell stories, sing songs and have some very saucy banter with the crowd. Audience participation is positively encouraged!
It's very reminiscent of a 1930's speakeasy, and we absolutely loved it. The nights you have to book and pay for are called the Lock In and the Heist, other nights are free and are on a first come first serve basis, there is entertainment on these nights but its all down to the luck of the draw what this will be.
The Lock In and Heist cost  £14.95 per person and this does include 3 speciality cocktails that are exclusive to the Exchange, and booking is absolutely essential. 
We don't want to give anymore away but if you do get a chance to go and see it, you definitely should!
The Cinema
This is the first time a Marella cruise ship has had a dedicated cinema, previously you could only watch films on the giant screen on the pool decks and was entitled Movies by Moonlight. This new cinema is showing the latest cinema releases and some Hollywood classics. There is something for everybody and this Cinema can be found on deck 8.
The Electric Rooms
The Electric Rooms on deck 12 is the funky new venue that turns into a nightclub that is open until 0200. By day it gives you a really quiet area with fantastic views across the front of the ship, and at night it transforms into the home of the late night disco. Here you will also find live music and the ever popular silent disco, if you haven't tried one yet there are great fun, and we would definitely recommend it!. 
There is where you will also find the Bar Wizards who can take you on a world tour of flavours featuring cocktails from around the globe which are exclusive to the Electric Rooms.
If you walk through the Electric Rooms you will find the Casino on your right, with 3 tables and a selection of gaming machines it is small but perfectly formed. 
It really is a great addition to the already fabulous list of entertainment venues and is exclusive to Marella Voyager.
The Arts House
This Arts House is a large colourful venue which includes giant indoor shuffleboards, a place for arts and crafts and lots of quizzes to keep you occupied during the day. At night there is a selection of entertainment with live music which does attract the crowds, so arrive early if you want a seat.
Enjoy big savings on Marella's Last Minute Cruise Deals
Remember Marella are All Inclusive and include Flights, Transfers and Tips. No hidden costs unlike other cruise lines!
Abuela's
Abuela's can be found at the aft of deck 11 and is the Mexican inspired restaurant on Marella Voyager. Open for lunch and dinner it serves tasty Mexican treats like nachos, tacos, empanada's and enchilada's, plus  soups, salads and more. The salsa here is one of the best we've ever tasted. There is even a selection of delicious desserts including churros and ice cream. No booking is required and seating is on a first come first serve basis, it can be very busy in the evening so get there early to avoid disappointment. This restaurant is included in your cruise fare.
Platter Speciality Restaurant
If you are feeling like a big three course meal is not what you fancy then Platter on deck 7 is the perfect choice, open from 3pm until 8pm it serves up delicious light bites on as you would guess a platter. Choose from meat, cheese, pate or vegan options with a selection of fresh bread, crackers, pickles, olive oil and chutney.
Platter does come at an additional cost but at just £5.95 for any 3 items,  £9.45 for any 6 or £13.95 for any 9, it seemed like great value to us. Additional top ups for your board are just £2.45. Wine flights are also available and can be paired to your choice of platter and cost £9.95.
The Kitchens
The Kitchens on deck 11 of Marella Voyager is a buffet with a big difference.
Featuring 8 different food venues, including Asian, British classics, Greek food, Pies, Pastries, salads, breads, sandwiches, ice cream and hot desserts, you really are spoilt for choice. 
This is a light and airy venue with plenty of seating. There is waiter service here for drinks however, there are also self-serve beer and wine pumps too. Marella cruises are all inclusive, to find out what exactly is included in your fare check out this post next.
Silver Fork Speciality Restaurant
Silver Fork On deck 5 is another new addition on Marella Voyager and specialises in British classics, though not as you know them.
You can choose from two options, the tasting menu that costs £46.95 or a classic three course menu that comes in at £36.95, both options come with vegetarian and gluten free options too!
Familiar favourites like tomato soup, sausage rolls, beef wellington and sticky toffee pudding to mention just a few are available but are certainly not as you remember them. Our choices of corned beef on dark rye with pickled vegetables and whipped mustard, chip shop scallops with a chick pea fritter and fried diced potatoes, pork, crayfish and black pudding with bubble and squeak and a burnt cider sauce and an oxtail pie served with a slow cooked beef short rib and horseradish mash were all presented in such a unique way, it felt like an event not just a meal. Desserts were spectacular too.
This was definitely a unique dining experience with impeccable service throughout.
The Summer House
The Summer House is situated towards the back of deck 11 nestled in between Nonna's and Abuela's and the name perfectly sums it up, lots of wicker sofas and comfortable chairs with some greenery thrown in for that garden feel.
There is a small stage providing live entertainment throughout the afternoon and evening but what makes the Summer House a great venue is the massive retractable roof meaning every day is like summer come rain or shine.
The Summer House also has an outside area which is the perfect place for a sunset drink. It really is a lovely area and one of our favourite spots on the ship!
Returning Favourites on Marella Voyager
Squid & Anchor
The Squid & Anchor is Marella's take on a traditional British pub, from British favourites like bingo, quizzes and game shows, meet the captain, band jam (where all the musicians from around the ship come together as one super group) to special guest, which on our cruise was master quizzer Jenny Ryan from the chase, to meet and greets, it all happens here.
It is also the home of the resident house band who on our sailing were called the 4 tunes a Filipino band who were fantastic and if that's not enough its also where you will find a selection of speciality Whiskey's and Gins.
It is really tastefully decorated, with comfortable seating. As with the Arts House it does get very busy so if there is something you want to attend, we recommend you get here early!
Flutes
Flutes is the home of fizz, from Prosecco to Champagne this beautiful bar is set out over two decks. Music comes in the form of a pianist or solo guitarist and is perfect for this chic little venue and if you want to order a drink you just press a button on the wall that says press for bubbles and a waiter will appear!
Enjoy an Adults Only Cruise with Marella
and remember Marella are All Inclusive, include Flights, Transfers and Tips too! 
Broadway Show Lounge
Marella really knows how to do theatres and the Broadway Show Lounge on Marella Voyager is no exception. Seating 900 people set over two decks with sofa style seating and small tables evenly spread across each individual row of seats.
Because Marella Cruises are all inclusive there is no need to worry about taking drinks into the theatre as large tables of drinks are set up just inside the theatre entrance, with a wide choice available from beer wines and cocktails plus soft drinks too, just take what you want and head for your seats.
We are massive fans of Marella theatre shows and Marella Voyager shows delivered on every level, there have been 8 new shows created especially for Marella Voyager. We think the entertainment on Marella is definitely some of the best at sea.
With two shows a night from either the show team or guest acts the Broadway Show Lounge is more than capable of accommodating every passenger even when at capacity. If you love quality entertainment then you will love Marella!
Aperitif
This is the perfect place for a pre dinner drink especially if you are heading to Surf & Turf or Kora La as it's situated right next to them. Aperitif also specialises in Whiskies and Gins and has a great selection of wine, beers and other spirits too! We loved the relaxed vibe here and it goes without saying that the service here is excellent too!
Snack Shack
Snack Shack on the pool deck is one of the finest fish and chip shops at sea! It is not just a one trick pony though, there is also all your fast food favourites available too. Hot dogs, burgers, chicken wings or for something a little more healthy there is also a good selection of salads, sandwiches and fruit cups and some delicious cookies too!
Surf & Turf Speciality Restaurant
Every cruise line we have sailed with have their own version of the tried and tested steak house, Marella's is the Surf & Turf and we have to say its one of our favourites.
Firm steakhouse regulars like the good old prawn cocktail, pate and French onion soup are still available with new additions like the salmon, beef and prawn sharing boards which will get your taste buds tingling, including new vegan and vegetarian options. Steak options include a sharing Porterhouse for two, Ribeye and Sirloin there is also a tuna steak for fish lovers and a vegetarian option of roasted fillet of cauliflower.
Surf & Turf options are a choice of crusted lamb cutlet, Angus beef fillet or maple glazed chicken breast paired with either a half lobster tail, Atlantic salmon or drunken prawns, with plenty of sides and desserts on offer too you will never go hungry! On our cruise it cost £31.95 which we thought was excellent value too.
Kora La Speciality Restaurant
Kora La is the Asian fusion speciality restaurant on board Marella Voyager so it does come with a cover charge of £26.95 but it is so worth it.
Master chef Ian Pengelley who is easily recognised as one of the leading Pan Asian chefs in the world has inspired this menu for Marella and we think its fabulous. Starters including Vietnamese summer rolls, Japanese fried chicken karaage, Korean seafood pancakes and crispy duck and watermelon salad and main courses of the classic Pho, sea bass in bamboo leaves and a choice of three classic Indian curries with a good choice of vegan and vegetarian options on offer too. Desserts include Japanese cheesecake, Indian rice pudding, sticky rice dough buns and Korean pancakes. We know every time we cruise with Marella we will book Kora La as the food is just exceptional!
Kora La is a small restaurant tucked away next to Surf & Turf on deck 7 and has limited seating so booking is essential!
Latitude 53
This is the main dining room, set over  two decks right at the back of the ship so if you are lucky you may get some stunning aft views to accompany your breakfast, lunch or dinner but regardless of where you are seated a fabulous view is assured as this dining room is as pretty as a picture.
With menus changing daily there is definitely something for everyone including vegan and vegetarian options.
Vista Restaurant
Vista is nestled in Latitude 53, on Deck 5. In the evening, it changes into a classy Italian restaurant, complete with a menu of regional dishes made with authentic ingredients. If you love Italian food this is definitely worth a visit and it's included in your cruise fare.
Nonnas
Nonna's, the person in charge of naming the venues on Marella must really love their nan as this is the second eatery on the ship whose name means Grandmother.
For lunch the choices are three different pizza's and pasta's with three different sauces but come dinner time, the menu becomes far more extensive. With not only starters and desserts on offer but also a much wider range of pizza's, pasta's and sauces plus a choice of calzone's and the classic build you own pizza with 11 different ingredients to choose from.
The Shack
The Shack is the bar situated one deck up from the pool deck on deck 12 of Marella Voyager and as the name suggests looks like a tin shack. Serving all your favourite pool side drinks from frozen cocktails and mocktails to bottled beers, ciders and wines and is open from midday until 7pm this also one of the smoking areas on this deck.
The Coffee Port
The Coffee Port is open from 6.30am until 9.30pm and is the home of fresh filter coffee, TeaPig speciality teas and Levazza speciality coffee. They also sell soft drinks and sparkling water and have the most delicious handmade chocolates and cakes.
The lounge itself has loads of seating and a selection of board games and books to pass the time, or just sit and relax with a delicious brownie and a cappuccino which is exactly what we did!
Outside Space on Marella Voyager
Starting at the top of the ship on deck 14 right at the front you've got the adults only sunbathing area, lots of comfortable beds and unparalleled views of the open ocean in front of you. This is where you will also find the private cabanas that you can rent via the spa. 
If you fancy some exercise but don't fancy the gym you'll find the jogging track on deck 12, that takes you from overlooking the pool deck around the back of the Electric Rooms and back again. If you've got a competitive side there is also minigolf and a sports court on deck 12 too!
The pool deck on deck 11 has two pools and three Jacuzzi's and of course a pool bar but there is always something going on, sail away parties, game shows and quizzes plus live music throughout the day, its also the home of the Snack Shack and if you are not a sun worshipper there are plenty of shaded areas on the pool deck for you to relax.
The Promenade deck on Marella Voyager isn't a full wrap around but it does have two to make up for it, there is almost a full promenade covering three quarters of deck 7 and around half of deck 6.
As we mentioned above the Summer House also has a lovely outside area which is pictured below.
Kids Clubs
If you are travelling with kids then Marella Voyager has got you covered. The kids pool and clubs are on deck 9. M club is for children aged between 3 and 11 years of age has day time activities including games and activities and evenings are covered with pizza making and movie nights all taken care of by the M Crew. For younger kids there is the Mini M club featuring interactive games and arts and crafts.
Marella Voyager Service
A ship is only as good as the crew on board and Marella on our previous cruises have always excelled. We are pleased to report that this is definitely still the case on Marella Voyager.
Every member of the crew we encountered from cleaners through to officers and everyone in between were a joy to interact with. Nothing was too much trouble and everything they did, was with a smile on their face. This is another reason we keep going back to Marella!
Conclusion
We love cruising  with Marella and we think Marella Voyager is a great addition to the fleet, the new food and entertainment venues are a big hit for us while keeping the tried and tested things we love from Voyagers sister ships.
We have a full vlog series on our youtube channel detailing what we got up to on the Marella Voyager maiden cruise which you  can  find here.
During our cruise we stayed in a Junior Suite which proved a very good choice. However if your budget can't quite stretch to that then do also check out our video reviews of other categories of cabins including Inside, Outside and Balcony.
This was our 6th cruise with Marella Cruises and it was so good to be back on a Marella Cruise ship. Find out more about our previous cruises on Marella Discovery, Marella Discovery 2 and Marella Explorer 2 here.
Watch our Marella Voyager Vlog Series too!
Planning a land based holiday, flights, bucket list trip, cruise or honeymoon then we recommend using Dan Hammond of GoCruise&Travel who you can be contacted here by email – dan@gocruise.uk.com and telephone 01622 891895 or just complete our booking form here.
He has found us some great deals and using a travel agent takes all the anxiety away of booking and coordinating complicated itineraries.
———————————————————-
Find our favourite travel accessories in our Amazon Shop.
Book your hotels with Booking.com.
---
Follow us on Instagram  or Like and comment on our Facebook Page
and find us on Twitter here too.
Sign up for our newsletter by completing the box on our home page.
We are an Amazon Affiliate and this post contains affiliate links which means we may receive a commission if you click a link. While clicking these links won't cost you any extra money, they will help us keep this site up and running!
RELATED BLOGS
Sunborn Yacht Hotel, London – Paul and Carole's Review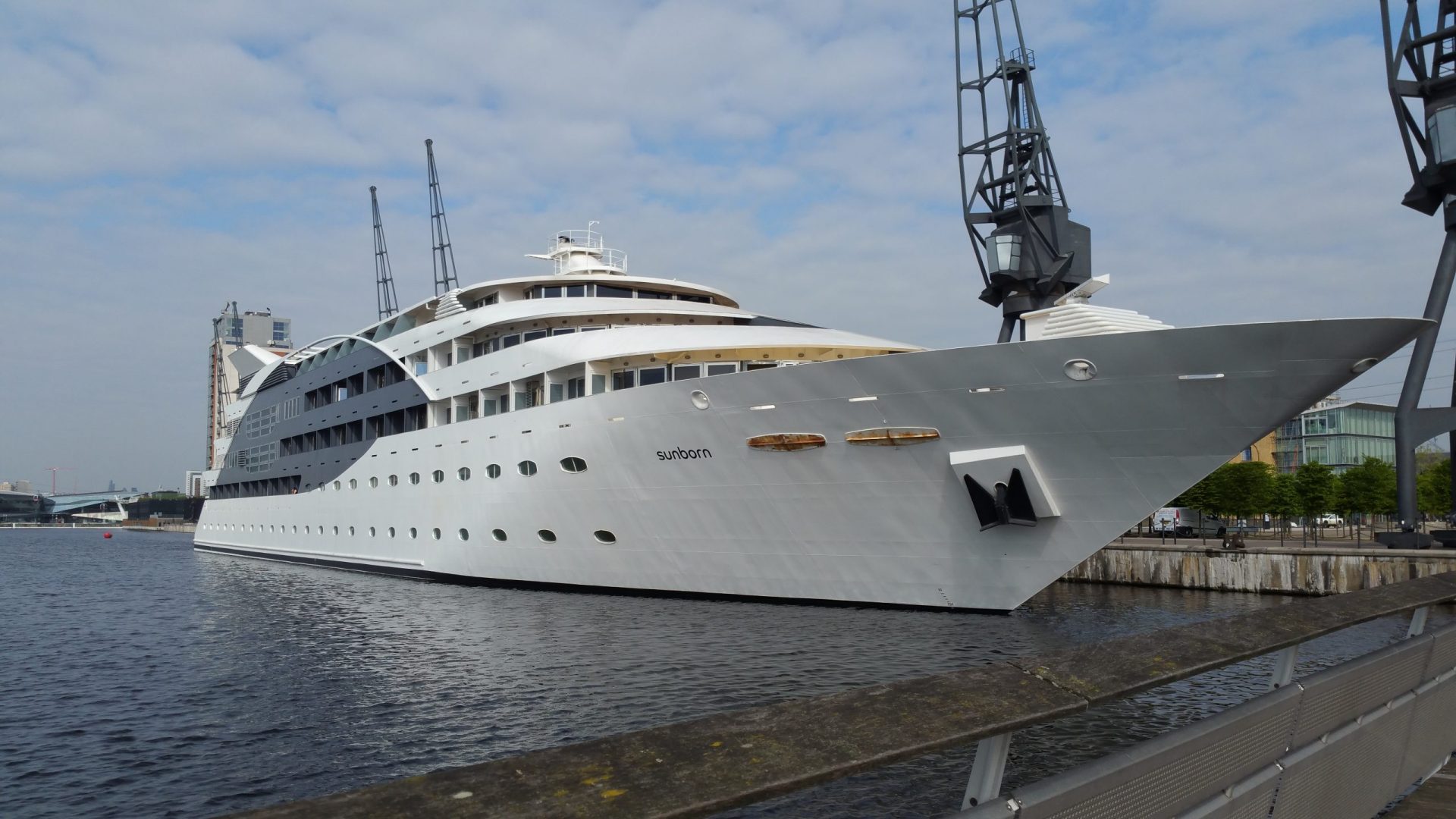 We stayed at the Sunborn Yacht Hotel for 2 nights on a trip to London. If you have visited our blog before you will know that we love cruising, so...
Read Review
P&O Spa Prices 2023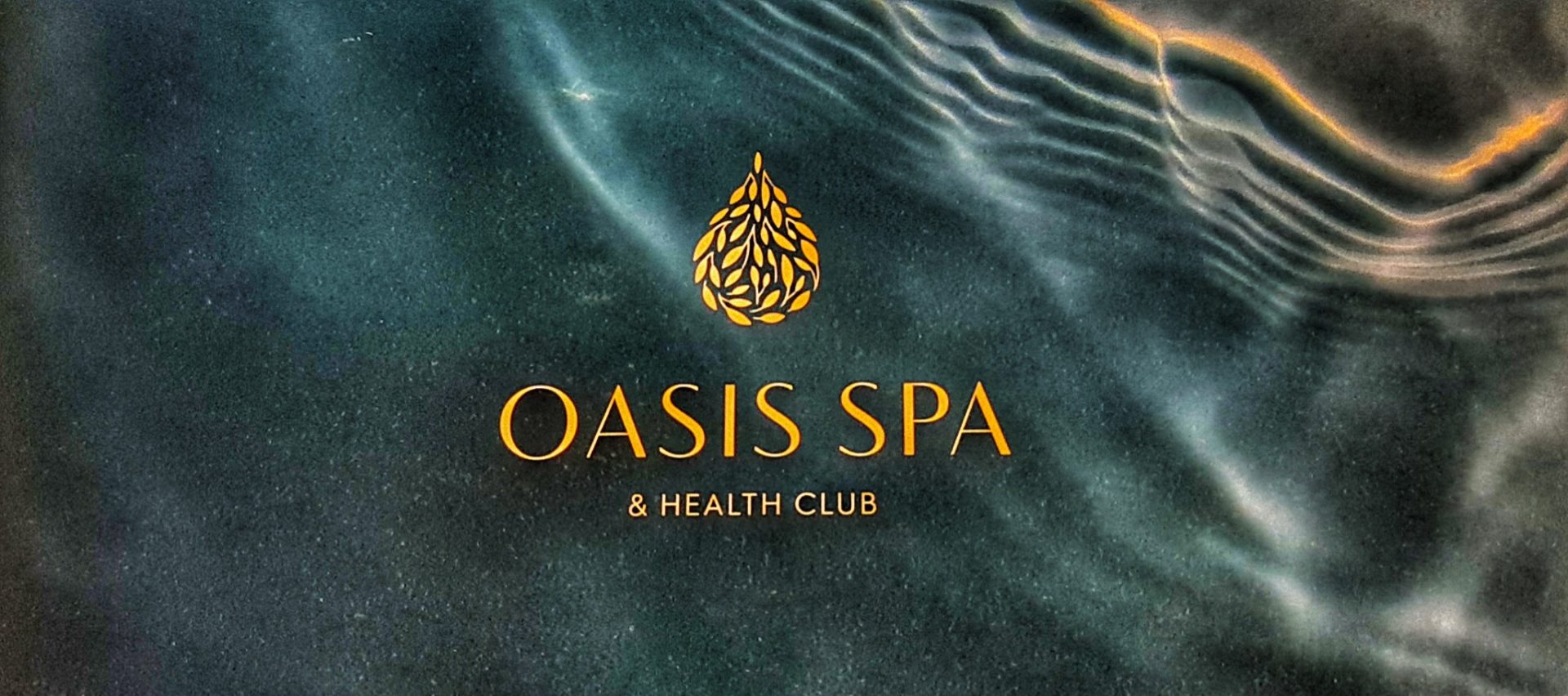 We cruised on P&O Iona cruise ship and for the first time treated ourselves to some time in the Spa. P&O has a spa called Oasis which is open from 8.00am –...
Read Review
Food Festival Gloucester Quays 2015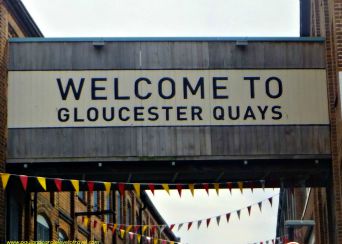 The Gloucester food festival is one of the events held every year at the docks in the city of Gloucester. We had previously attended the Springfest held here and really...
Read Review