Regal Princess Cruise Ship Review - UK Seacation Vlogs
We cruised on the Regal Princess Cruise Ship on one of the first UK Seacations in August 2021 out from Southampton. We spent four days on this Princess Cruises Ship. This was our first cruise with Princess, and we were very excited about being on board.
We were travelling with Paul's Dad and Sister who have mobility issues and wanted to see if this cruise ship would be a good choice. Princess also have the most innovative technology at sea, we were interested in finding out how the Ocean Medallion works, also how as a multi generational family we would use it and see the impact it would have on our cruise.
We paid £502 each to stay in a guarenteed standard balcony cabin and this fare also included the Princess Plus Package.
We filmed a series of 5 vlogs from embarkation right through to disembarkation and have included them in this post. By watching these vlogs you will know whether this cruise line and this cruise ship is for you.
Episode 1 Regal Princess Cruise Ship Review - UK Seacation Vlogs
In episode 1 we show you the embarkation and safety drill process works. We also share our first impressions of the Ocean Medallion and our explore our standard balcony cabin.
Episode 2 Regal Princess Cruise Ship Review - UK Seacation Vlogs
In episode two of our Regal Princess Seacation Vlogs we enjoy an interesting sail away with the famous horns and have frustrations with the ocean medallion app. We experience dining in the main concerto dining room and international cafe, have a fun night enjoying the entertainment and get led astray by a fellow travel vlogger!
Episode 3 Regal Princess Cruise Ship Review - UK Seacation Vlogs
In episode 3 of our Regal Princess Seacation Vlogs we take you on a tour of deck 6, show you more food and entertainment options on this ship and meet one of the biggest vloggers on the planet!
Episode 4 Regal Princess Cruise Ship Review - UK Seacation Vlogs
In Episode 4 of our seacation vlogs, we continue our tour of the Regal Princess Cruise Ship. We start on Deck 5, then show you around the upper pool decks, sky deck, retreat and sanctuary areas. We also show you more dining options available on this ship and face the dreaded Seawalk!
Episode 5 Regal Princess Cruise Ship Review - UK Seacation Vlogs
In episode 5 (our last episode in this series) we experience more of what Princess Cruises have to offer. We discuss whether we think Princess has been a hit or a miss for us and our family and let you know whether we would cruise with Princess Cruises again.
Related reading –
Ocean Medallion – What does it do?
Useful Links –
Planning a holiday, bucket list trip, cruise or honeymoon then we recommend using our travel agent Emma Otter of Travel Counsellors. She has found us some great deals and takes all the anxiety away of booking and coordinating complicated itineraries. Complete this form for a free quote and no obligation enquiry.
Find our favourite travel, cruise and motorhome accessories in our Amazon Shop.
Book your hotels with Booking.com. here.
Get answers to any of your travel or cruise related questions
Follow us on Instagram and send a message or Like and comment on our Facebook Page
and find us on Twitter here too.
You can also sign up for our newsletter by completing the box on our home page.
We are an Amazon Affiliate and this post contains affiliate links which means we may receive a commission if you click a link. While clicking these links won't cost you any extra money, they will help us keep this site up and running!
RELATED BLOGS
Cruise Private Islands – Which cruise companies have them?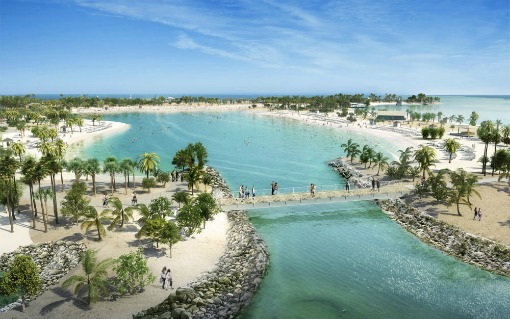 Guest Post by Jenni Fielding – family cruise blogger from CruiseMummy.co.uk More cruise companies are providing a unique experience for their passengers. In this post Jenni describes 6 private islands...
Read Review
Symonds Yat Vlogs, Herefordshire – Exploring the Wye Valley and our stay at Sterrets Caravan Park
We had the privilege of staying for 3 days in the Wye Valley and now understand why it is classed as an area of outstanding beauty. We stayed in our...
Read Review
3 days of fun at the Sunshine Festival, Upton Upon Severn
We had been told about the Sunshine Festival by some good friends of ours and decided to give it a try, and we were really glad we did! The festival...
Read Review