Princess Cruise NEW PREMIER PACKAGE announced for June 2022!
In this post we show you what is included in the existing Princess Plus Package and also the NEW PRINCESS PREMIER PACKAGE which has just been announced for June 2022.
Princess Cruises announced that Princess Premier is a new premium add-on package that offers guests unlimited Wi-Fi for up to four devices, premium/top-shelf beverages, photos, speciality dining, and crew gratuities/appreciation. For just £60 per person per day, the inclusive package builds off the popular Princess Plus add-on to offer a more comprehensive bundle and savings of more than 50 percent when the amenities of Princess Premier are purchased separately. Princess Premier also includes 'Princess Prizes', where guests have a chance to win a cruise for two every year for a decade and up to $100,000 in cash prizes.
Princess Premier goes on sale June 1, for voyages starting June 25 and beyond. The package is available for £60 per person, per day, and includes:
Unlimited MedallionNet Wi-Fi for up to four-devices
New Premier Beverage Package – top-shelf spirits and cocktails up to $18 with bar service charge included, new selection of wines by the glass, 25 percent off bottles of wine, speciality coffees, smoothies, and bottled water
Two speciality dining meals per person in popular restaurants including Crown Grill and Sabatini's Italian Trattoria
Digital downloads of all photos taken by professional staff onboard, plus three prints of any size up to 8 x 10
Entry into new 'Princess Prizes' onboard promotion
Daily crew appreciation
Princess Premier also includes entry into Princess Prizes, a new experience that transforms guests' stateroom entry into an exciting experience for chances to win cruise holidays, cash, exclusive onboard experiences and more. The new game is a first-of-its-kind stateroom gaming experience exclusively with MedallionClass capabilities.
Every time an adult guest accesses their stateroom with their Medallion*, they will have the chance to win grand prizes that include $100,000 in cash and a cruise for two every year for the next decade, along with prizes won on every voyage that range from a cruise for two in a balcony stateroom, onboard cruise credits from $25 up to $250, wine tastings, and chef's table dinners. Guests can also win entries for an end-of-cruise drawing in which someone will win at least $5,000 every voyage.
The addition of Princess Premier gives guests three package options when booking a Princess cruise holiday:
Princess Standard cruise package, including the standard cruise fare
Princess Plus (£30 per person, per day until June 1; £40 per person, per day starting June 1) – including unlimited WiFi for a single device; Plus Beverage package (covering drinks up to $12, 25 percent off bottles of wine, speciality coffees, smoothies and bottled water); and daily crew appreciation
NEW! Princess Premier (£60 per person, per day), on sale beginning June 1
Guests on voyages departing June 25 and beyond who previously purchased Princess Plus can upgrade to Princess Premier for an additional £20 per person, per day.
What does the existing Princess Plus Package include?
This package is unique to Princess Cruises and covers a Premier Beverage Package, Unlimited WiFi and gratuities. This package has historically been £30 per day but will increase to £40 per day in June 2022.
Premier Beverage Package
The Premier Beverage Package on Princess Cruises normally costs $59.99 plus an 18% service charge, which gives a total of $70.79 (approx £51). This package is comprehensive includes up to 15 drinks per 24 hours, does not include cruises with a duration of less than 2 days, and must be purchased for the complete cruise. The package can be purchased before embarkation, but is only sold on embarkation day on the ship.
Drinks included are all beer, spirits, wine by the glass and cocktails $12 or under. Small bottles of water, juices, sodas, red bull, milk shakes, speciality teas and coffees. If you do want large bottles of water or wine then 25% discount would apply. One exception is if you are dining at a speciality dining venue, then a large bottle of still or sparkling water is included in the package.
The package does not cover any drinks in retail shops onboard  or from the mini bar.
Unlimited WiFi
Princess really are leading the way when it comes to technology at sea. Their MedallionNet has proved to be the best at sea and we can confirm this. It has now been rolled out to all the ships in the fleet. If you purchase WiFi separately then it costs $9.99 per day which is approx £7 per day. There will be those that are thinking why on earth would you want WiFi at sea as holidays are all about disconnecting, however there may be some that like us like to stay connecting so we can share our experience! We have paid a lot more for WiFi with other cruise companies so for us the Princess Plus Package which includes WiFi is excellent value.
When we visited the Royal Princess we were blown away by the Ocean Medallion and the associated technology – for more information read our separate post here which describes all the functions of the Ocean Medallion.
Gratuities
Gratuities normally cost $14.50 per day (approx £10.50) which is automatically shared with the crew onboard. These gratuities can not be removed from the Princess Plus Package.
Verdict - Does the Princess Plus save you money?
If you were going to buy the Premier Beverage Package, WiFi and pay gratuities then the total that you would pay would be just over $95 (appprox £65 our day) so paying £40 for the Princess Plus Package is a no brainer as you will be saving over £20 per day! The Premier Package could also work for you if you love speciality dining and pay for the professional photographs onboard.
However, if you are a passenger who does not drink alcohol and does not want WiFi then it is not good value, the best option for you would be to purchase a Coffee or Soda Package for $23.50 (£17.00). This covers all as described above in the Premier Beverage Package except for obviously alcohol.
We hope that this post has explained what Princess Plus includes and the new premier package so you now know whether these packages would be for you!
We first cruised on the Regal Princess in August 2021 and had the standard Princess Plus, it saved us so much money we also included it in our cruises on the Sky Princess and Enchanted Princess. We have yet felt the need to up grade to the Premier Package but if we do we will let you know!
Further Reading – 
To compare this package to the other cruise companies, do read our these posts here-
Royal Caribbean Drinks Packages – Do They Save You Money
P&O Cruises Bar Prices and Drinks Packages – All You Need To Know!
If you would also like to find out more about what Princess Cruises have to offer then do visit our Princess Cruises Page here.
Pin for Future Reference!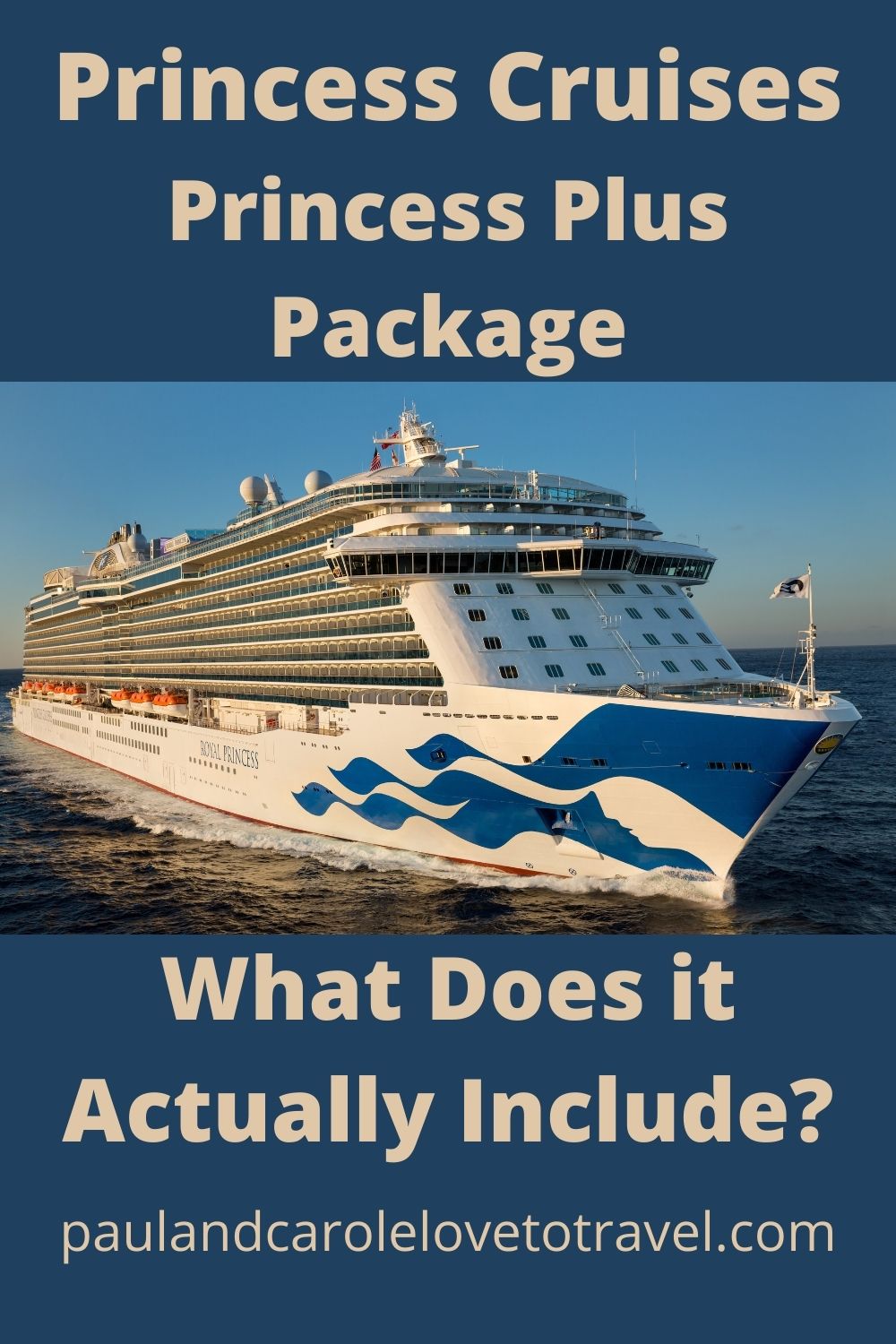 RELATED BLOGS
Plusterwine Farm Campsite Review Woolaston Gloucestershire
Plusterwine Farm Camsite is a small family run campsite in Woolaston, not far from Lydney on the main A48. It 25 miles from Gloucester and only 6 miles from Chepstow....
Read Review
Paul and Carole Meets Series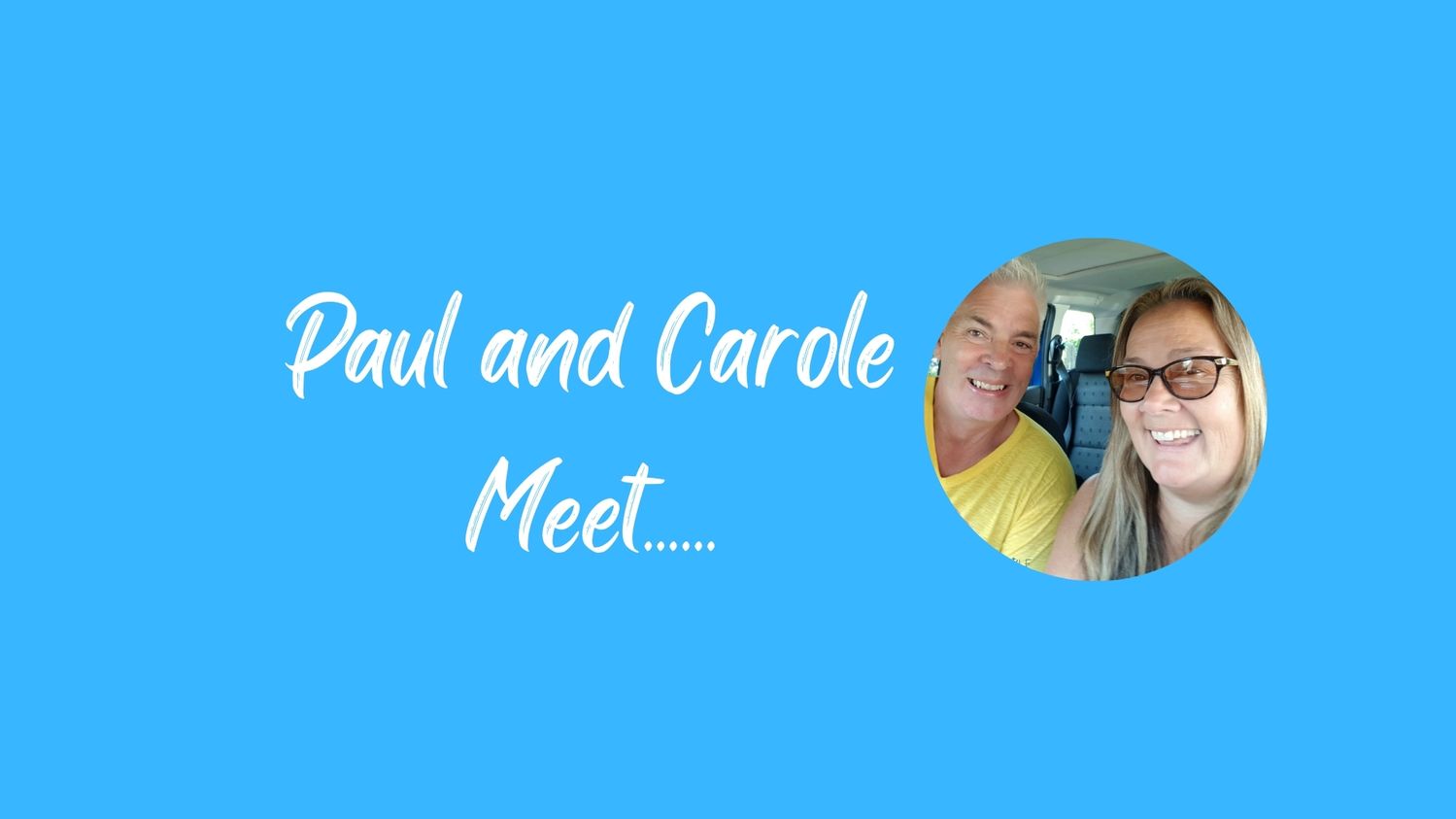 We love meeting interesting people who have the same passion for travel and cruising like us. We have started a new series on our You Tube Channel called Paul and...
Read Review
Burford Oxfordshire Vlogs – Exploring the Cotswold town of Burford and our stay at Wysdom Touring Park
We stayed for 3 nights at Wysdom Touring Park in Burford and spent the time exploring this beautiful Cotswold Town. During this time we filmed a series of vlogs. In...
Read Review