Sky Princess Cabins - Reviews and Tours so you can make the right choice!
Princess Cruises Sky Princess is a Royal Class cruise ship which first sailed in 2019. Sky Princess carries a total of 3660 passengers in a total 1834 cabins.
In this post we show you some Sky Princess cabins from different catagories that are available on this ship. In our reviews we show you around each cabin so you can make an informed choice if you decide to book.
Sky Princess Cabins - Mini Suite Review and Tour
Picking the right cabin can be tricky, and sometimes having a cabin under the Lido deck can come with issues. We took the gamble and booked Mini Suite M408.
Find out in our Sky Princess Mini Suite tour and review if this was a big mistake or a master stroke to get the extended balcony!
Sky Princess Cabins Reviews - Premier Deluxe Aft Balcony Cabin B737 Review and Tour
We cruised on the Sky Princess Cruise Ship on a 6 night cruise around the UK in September 2021 and we booked our first true aft cabin. We booked a D4 category which is a Premium Deluxe Cabin on Baja Deck 11 which cost £728 for 6 nights each. We were allocated cabin B737 and here is our tour and review.
Sky Princess Cabins - Accessible Cabin B301 Review and Tour
We cruised on the Sky Princess in September 2021 with Paul's Dad John and his sister Jan who both have mobility issues. They stayed in an accessible cabin on Baja Deck in cabin B301, here we show you around this type of cabin to see if it would be suitable for you.
RELATED BLOGS
Chania Crete Cruise Port Information – Know before you go!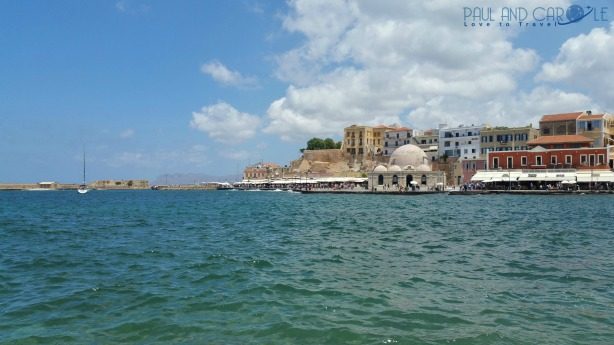 If you are cruising to Chania in Crete this summer, here are a few tips to help you make the most of your day! We also have travel tips for...
Read Review
Cunard Drinks Prices and Packages – How much do they cost? (2022)
This post was updated September 2022. We cruised on the Cunard Queen Elizabeth Cruise Ship twice in 2021 and on Queen Mary 2 in 2022 and often get asked 'How...
Read Review
Paul and Carole You Tube Live
We first went live on You Tube in June 2022 to celebrate reaching 10,000 subscribers on our You Tube Channel. We were so nervous about going live but so glad...
Read Review