Sky Princess Cabins - Reviews and Tours so you can make the right choice!
Princess Cruises Sky Princess is a Royal Class cruise ship which first sailed in 2019. Sky Princess carries a total of 3660 passengers in a total 1834 cabins.
In this post we show you some Sky Princess cabins from different catagories that are available on this ship. In our reviews we show you around each cabin so you can make an informed choice if you decide to book.
Sky Princess Cabins Reviews - Premier Deluxe Aft Balcony Cabin B737 Review and Tour
We cruised on the Sky Princess Cruise Ship on a 6 night cruise around the UK in September 2021 and we booked our first true aft cabin. We booked a D4 category which is a Premium Deluxe Cabin on Baja Deck 11 which cost £728 for 6 nights each. We were allocated cabin B737 and here is our tour and review.
Sky Princess Cabins - Accessible Cabin B301 Review and Tour
We cruised on the Sky Princess in September 2021 with Paul's Dad John and his sister Jan who both have mobility issues. They stayed in an accessible cabin on Baja Deck in cabin B301, here we show you around this type of cabin to see if it would be suitable for you.
RELATED BLOGS
9 things you need to know about your Cruise Sea Pass
These are our sea passes from our Royal Caribbean Norway fjords cruise and here are 9 things that are useful to know about your cruise sea pass - It...
Read Review
Princess Plus Package 2021- What Is Included and is it Worth The Cost For You?
In this post we show you what is included in the Princess Plus Package so you can then decide whether this package is for you. This package is unique to...
Read Review
Cunard Queen Elizabeth Standard Balcony Cabin Review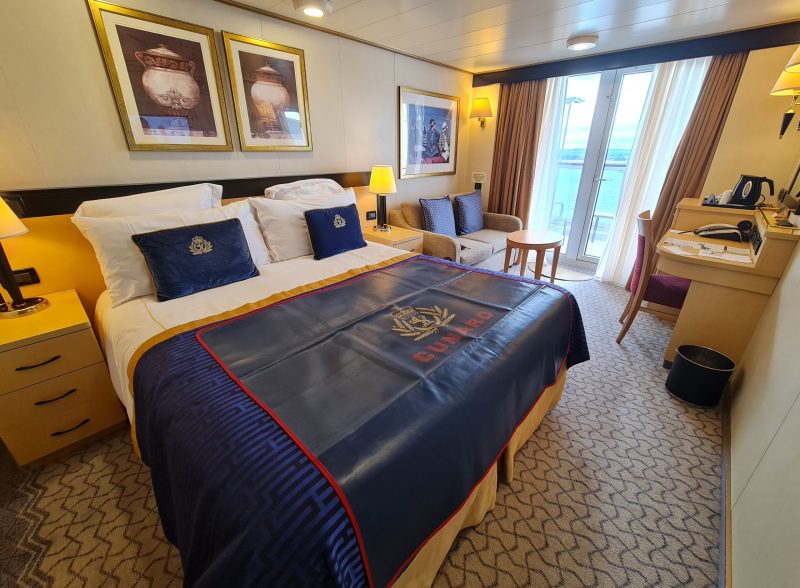 We spent 4 nights on the Cunard Queen Elizabeth Cruise Ship cruising from Southampton. We booked a guaranteed standard balcony cabin and were allocated cabin 8162. This cabin was on...
Read Review