Marella Cruises Laundry Prices 2022
Marella Cruises Laundry Prices
SHIRT – Wash -£2.40 – Wash and Press – £4.10
T-SHIRT – Wash – £2.40 – Wash and Press – £3.60
DRESS – Wash – £4.00 – Wash and Press – £7.60
SKIRT – £3.00 – Wash and Press – £5.40
UNDERWEAR – Wash – £0.85
TROUSERS – Wash – £2.70 – Wash and Press – £4.50
SHORTS – Wash – £2.20 – Wash and Press – £3.70
JUMPER – Wash – £2.40 – Wash and Press – £4.10
SOCKS per pair – Wash – £0.85
SWIMSUIT – Wash – £1.60
SUIT JACKET – Press Only – £2.40
2 PIECE SUIT – Press Only – £3.60
3 PIECE SUIT – Press Only – £4.20
There are two services available 1 – Regular Service – Pick up at 9am returned the next day by 7pm prices are as above – 2 – Same Day Service – Pick up at 9am returned the same day by 7pm, Same day service comes with a 50% surcharge.
Marella also offer a wash and fold service that costs £14.95 per bag, the bag is about the size of a standard supermarket carrier bag and must be able to be closed once filled.
---
We hope you have found this Marella Cruises Laundry Prices post useful. For current Marella Cruise prices and itineraries – visit their website here.
RELATED BLOGS
Cunard Dress Code – What to pack for a Cunard Cruise?
Cunard Cruises have a reputation for being the most formal cruise line in the world. People often don't book a cruise with this company because they think you have to...
Read Review
MSC Loyalty Match – What You Need to Know and How to Apply!

Did you know you can match your loyalty points from other cruise lines with MSC and it is very simple to do. It is a great initiative by MSC Cruises...
Read Review
Our day out to the Welland Steam and Country Rally Worcestershire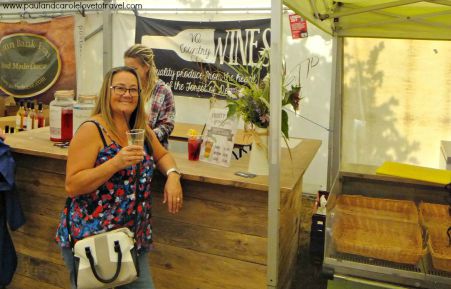 We had a great day and evening with family and friends at the Welland Steam and Country Rally. The Rally was first started in 1964 by a handful of Steam...
Read Review