Marella Voyager Complete Dining Guide
AD – This post is sponsored by Marella Cruises
On our cruise on Marella Cruises newest ship, we made it our quest to eat at every single food venue. In this Marella Voyager Complete Dining Guide we detail all the dining options included in your cruise fare dining to speciality dining that comes at an extra cost. 
Now let's start with all the included dining.
Dining Venues Included in Your Cruise Fare
The Kitchens
The Kitchens on deck 11 of Marella Voyager features 8 different food venues, from firm British favourites like a full roast dinner at the Gravy Boat to a selection of pies and pasties at the Pastry Crust, or salads and sandwiches at the Dressed leaf and the Pantry.
If you fancy something more exotic head to Bamboo for delicious Chinese inspired dishes or if a little spice is more your thing, the curries at Banyan Leaf will be right up your street. Mediterranean Athena's serve up fabulous Greek treats, including salads and kebabs, grilled vegetable souvlaki and warm pitta breads.
Finally for that sweet tooth Cherry on Top has a fabulous selection of Ice Cream, cakes and hot desserts serving up naughty but very nice desserts that no cruise should be without and every day at 3pm Afternoon tea is served!
Snack Shack
Snack Shack on the pool deck would normally be our first stop when boarding a Marella cruise ship, but with the addition of the Kitchens, it's now 50/50 on where we would head first.  Available here are delicious fish and chips, chicken wings, burgers, and hotdogs. You will  also find grab and go sandwiches, salads, fruit cups, cookies and cakes which you can take away or eat at the seaside style beach huts.
Enjoy big savings on Marella's Last Minute Cruise Deals
Remember Marella are All Inclusive and include Flights, Transfers and Tips. No hidden costs unlike other cruise lines!
Latitude 53 and Vista Restaurants
This is the main dining room, set over  two decks right at the back of the ship so if you're lucky you may get some stunning aft views to accompany your breakfast, lunch or dinner but regardless of where you are seated a fabulous view is assured as this dining room is as pretty as a picture. With menus changing daily there is definitely something for everyone including vegan and vegetarian options.
Vista is nestled in Latitude 53, on Deck 5. In the evening, it changes into a classy Italian restaurant, complete with a menu of regional dishes made with authentic ingredients. The fried Calamari will make you feel like you are in a restaurant in Naples or Rome and the Trio of Tiramisu is as good as it gets, delizioso!
Abuela's
Abuela's which means grandmother in spanish is the Mexican inspired restaurant situated at the aft of the ship on deck 11. Open for lunch and dinner, Abuela's serves Mexican favourites like nachos and tacos plus delicious soups, salads, enchiladas, empanada's and a selection of delicious desserts and ice creams. No bookings are required, it is on a first come first served basis but be warned it is very popular in the evenings. 
Nonna's
Nonna's is the second venue on the ship whose name means grandmother this time in Italian. For lunch you can choose from a small selection of pizza, pasta and desserts, and at night the choice becomes more extensive with the option to build your own pizza or pasta from the stacks of fresh ingredients on offer. It was just as good as we remembered it on Marella Explorer 2 and thoroughly enjoyed our meal here! Find a complete review of Marella Explorer 2 here.
Now let's move on to the speciality dining on offer on Marella Voyager.
Speciality Restaurants That Cost Extra
Platter
Platter on deck 7 is open from 3 pm until 8 pm and as the name suggests, serves delicious food on platters. Choose from combinations of small bite's, cheese, meat, pate and terrine and there is also a vegan option too.
We think Platter is excellent value for money, with any 3 items for £5.95, any 6 items for £9.45 or 9 items for £13.95. All boards come with fresh bread, crackers, olive oil, pickles and homemade chutney which can be topped up for free.
Wine flights are also available for £9.95 and additional top ups for your board are £2.45, we chose the 6 items for £9.45 and it was plenty for both of us.
Silver Fork Speciality Restaurant
Silver Fork on deck 5 is exclusive to Marella Voyager, this specialty restaurant takes British classics and gives them a unique twist.
There are two dining options available, one is the tasting menu where you get seven different items to try with dishes including deconstructed scotch egg, pea fritters and a vodka compressed apple. A  full vegetarian tasting menu is also available and there are lots of gluten free options too! The tasting menu costs £46.95.
Option two is a traditional three course menu, with starter, main and dessert, with a twist on classics like sausage rolls, cockles and tomato soup to start, beef wellington, ham egg and chips for mains and desserts including sticky toffee pudding and black forest arctic roll. The traditional menu costs £36.95.
We chose the traditional three course menu with Carole starting with corned beef on dark rye with pickled vegetables and whipped mustard and I chose chip shop scallops with a chickpea fritter and fried diced potatoes.
For the main course Carole had pork, crayfish and black pudding with bubble and squeak and a burnt cider sauce and I went for the pie and mash, an oxtail pie served with a slow cooked beef short rib and horseradish mash. Desserts choices were an apple and vanilla compote with crumble and custard for Carole and for me was the classic jam roly poly with vanilla and jam. 
The service here was impeccable from start to finish and the food was superb.
Enjoy an Adults Only Cruise with Marella
and remember Marella are All Inclusive, include Flights, Transfers and Tips too! 
Surf & Turf Speciality Restaurant
Since our last visit to Surf & Turf on Marella Discovery, there has been a total revamp of the menu and we have to say we love it. With starters ranging from sharing boards of salmon, beef and prawns, to classics like prawn cocktails, pate vegan and vegetarian options of French onion soup or spinach and artichoke dip with pita chips there is definitely a starter for here everyone.
The tomahawk steak for two has been replaced by a porterhouse for two plus individual options of rib eye and sirloin. If fish is more your thing then there is a tuna steak option too. The vegan/vegetarian option is a roasted fillet of cauliflower.
It wouldn't be a Surf & Turf without surf and turf options, and this comes in the form of Atlantic salmon, drunken prawns or half lobster tail as your surf which you can pair one of with either fillet of Angus beef, maple glazed chicken breast or herb crusted lamb cutlet. I've had a lot of prawns in my time but I have to say the drunken prawns were some of the best I've ever had.
There are six sides available, which we were encouraged by our waiter to try one of each. truffle mash, steak fries, sautéed mushrooms, vegetables of the day, green beans with smoked bacon and tomato and lobster mac and cheese. The lobster mac and cheese could be a main course all on its own, so delicious. To complement your main, sauces available are, Béarnaise, Green Peppercorn, Red Wine or Lemon and Herb Butter.
We hardly had room for a dessert but decided we would try to fit one in! The options were apple tart flavoured with marzipan, raisins and caramelised nuts with bourbon vanilla ice cream, New York vanilla cheesecake with a spoonful of blueberry compote. Also available were a triple chocolate brownie sundae with hot chocolate sauce and salted caramel ice cream, a lemon tasting board, which included lemon meringue pie, lemon mousse, lemon tart and basil creme fraiche. Other options are fresh fruit coupe, an ice cream sundae made with fresh fruit, sorbet and berry coulis and a cheese plate, a selection of cheese served with quince jelly, fruit toast and oatcakes. Our choices pretty much went to type with Carole choosing the fruit coupe and I went for the triple chocolate and they were both delicious.
Surf & Turf needs to be booked in advance and costs £31.95 per person.
Kora La Speciality Restaurant
Kora La is a firm Marella Cruises favourite, with dishes inspired by Master Chef Ian Pengelley. This small but perfectly formed restaurant is tucked away next to Surf & Turf on deck 7.
For starters I chose the crispy duck and watermelon salad that was spectacular, and Carole went for chicken karaage, that was excellent too. For mains we both went for the new addition to the Kora La menu, the Thali option – an Indian-style meal made up of a selection of dishes served on a platter. You can order them as spicy or mild as you like, so I went for the bring the fire extinguisher option and Carole went mild. For dessert I chose the banana hottoek a Korean pancake with caramelised banana and coconut ice cream, and Carole chose the cotton cheesecake a souffle style Japanese cheesecake with minted strawberry compote.  All the food was fabulous as was the service.
On our Marella Voyager Cruise, Kora La cost £26.95 per person.
The Coffee Port
Not technically a dining venue, but they do sell delicious cakes and handmade chocolates plus lavazza speciality coffees and TeaPigs speciality teas. They also sell fresh filter coffee from a very reasonable price of just £1.10. The chocolate brownies we had here were just amazing!
We hope our Marella Voyager complete dining guide has got your mouth watering at all the fabulous food venues you can find on board. You certainly are spoilt for choice and we can't wait to get back on board to try them all again!
Now you have seen all the fabulous food that is available onboard, do check out our complete Marella Voyager cruise ship review here so you can find out all about the entertainment and other facilities you can find on Marella's newest addition to their fleet. We also have vlogs and videos about Marella here too.
Marella offer some fabulous itineraries so do check out our Winter Sun and Repositioning Cruises posts too.
Useful Links
Find more Marella and TUI information posts here
---
Planning a land based holiday, flights, bucket list trip, cruise or honeymoon then we recommend using Dan Hammond of GoCruise&Travel who you can be contacted here by email – dan@gocruise.uk.com and telephone 01622 891895 or just complete our booking form here.
He has found us some great deals and using a travel agent takes all the anxiety away of booking and coordinating complicated itineraries
---
Find our favourite travel accessories in our Amazon Shop.
Book your hotels with Booking.com.
---
Follow us on Instagram  or Like and comment on our Facebook Page
and find us on Twitter here too.
This post contains affiliate links which means we may receive a commission if you click a link. While clicking these links won't cost you any extra money, they will help us keep this site up and running!
RELATED BLOGS
Cuba Hotel Reviews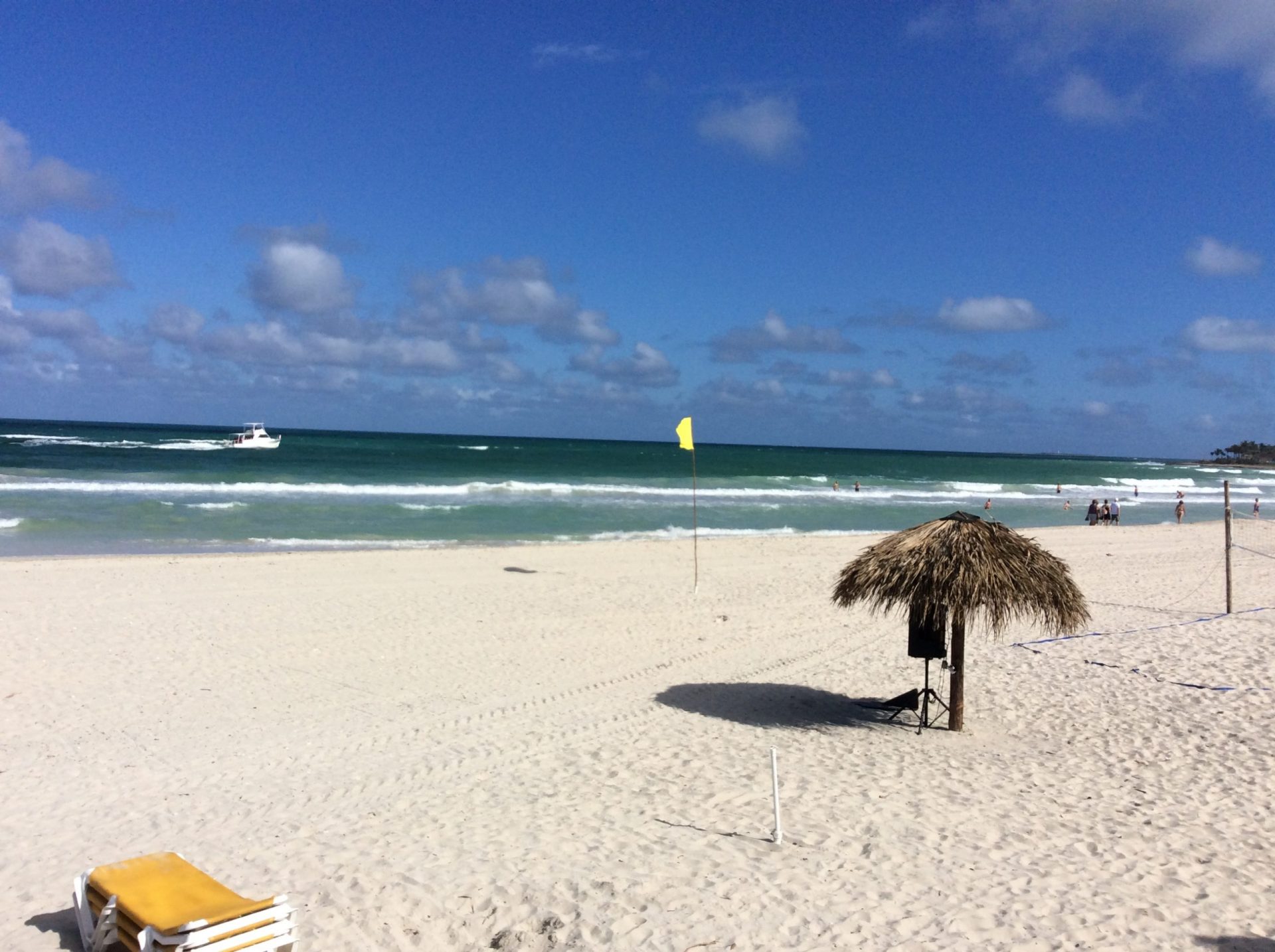 We travelled to Cuba to join the MSC Opera cruise ship for a Caribbean cruise. We wanted to experience as much of Cuba and arranged stays stays in Havana and...
Read Review
Springfest 2015 Gloucester Quays
Springfest is held over 3 days, and is one of the numerous events held in our home city of Gloucester, in the dock and quays area. It is an event...
Read Review
Celebrity Cruises Spa Prices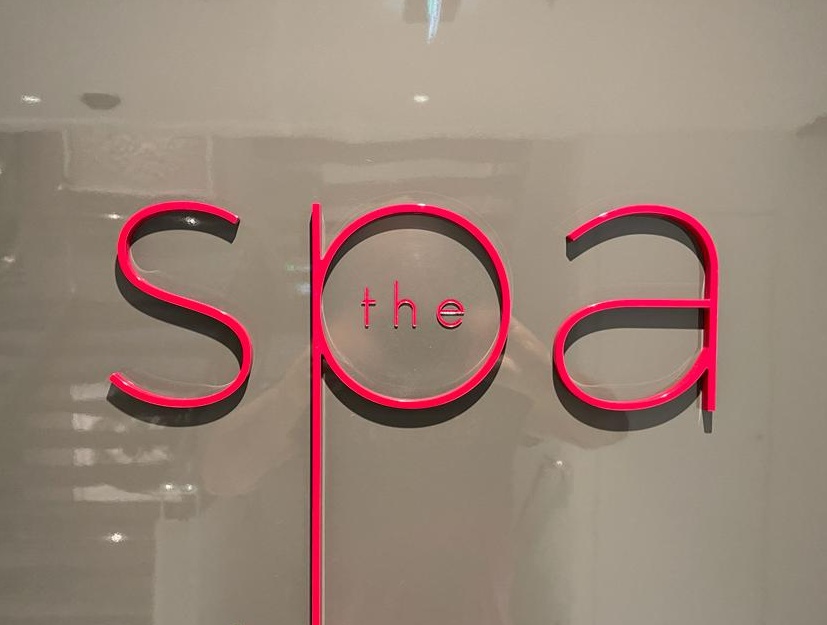 Want to know how much the full pampering experience will cost you on a Celebrity cruise, or are hair and nails more your thing, in this post we detail exactly...
Read Review