10 Reasons to Cruise on the Anthem of the Seas
The Anthem of the Seas is a Quantum Class cruise ship owned by Royal Caribbean, who made it's maiden voyage in 2015.
We have previously cruised with Royal Caribbean Cruise Lines seven times.  Three times on the Voyager Class cruise ships, the Navigator of the Seas, the Mariner of the Seas and the Explorer of the Seas. Then four times on the Freedom Class ship the Independence of the Seas.
2020 was going to be the year we were going to try our first Oasis and Quantum Class Royal Caribbean Ship, however due to the pandemic this never happened.
In March 2021, the news that Anthem of the Seas was going to be cruising out of Southampton was just music to our ears. We can not wait to get on board and try the unique experiences this cruise ship has to offer!
All photo credits – 📷 Royal Caribbean Cruise Line
Go Skydiving!
Rip Cord by iFly Simulator
Experience skydiving and the feeling of free falling in a glassed-in cage. The Rip Cord by iFly Simulator activity is free for every passenger to try once, in groups of up to 10 and your flight lasts approximately 60 seconds. Do allow more time with that though as with the training given, and the time taken to make sure you are kitted out in a one piece suit that have handles for your instructor to grab, goggles and helmet it can take up to 2 hours of your time.
If you don't want to have a go yourself but want to see family and friends have a go then you can head to Deck 16 to the viewing area.
Restrictions do apply, you have to be 3 years old and over, weigh less than 103 kg if shorter than 6' or less than 93 kg if 6' and taller.



Learn how to swing on a Flying Trapeze!
Trapeze School
Fancy going to circus school and taking a swing on the flying trapeze, well you can on the Anthem of the Seas! The Trapeze School offers complimentary lessons, with safety mats provided to cushion your landing!
You can also learn how to juggle and use a hula hoop, which sounds like great fun for all the family.
Get 360 views 300 feet above sea level!
North Star
The North Star is an observation capsule that elevates you 300 feet above sea level and gives 360 degree views. The ride lasts 15 to 20 minutes and can accommodate up to 14 passengers and its  good to see that the capsules also accommodates one wheelchair passenger per ride.
Interesting fact, the North Star is the winner of the Guinness World Record for tallest viewing deck on a cruise ship! You will need a good head for heights and I can't wait to see Carole's reacting as heights are definitely not her thing!
There is no extra cost for a ride, however, restrictions do apply, you must be at least 107 cm tall, or 122 cm to ride alone, and weigh a maximum of 136 kg.
See the Broadway and West End Show 'We Will Rock You'!
We Will Rock You
We have seen this fabulous show in the London West End twice and were so excited to see that it is on board the Anthem of the Seas Cruise Ship as we are huge Queen fans!
'We Will Rock You' tells the story of rebels fighting against globalisation and a future without music. It will have you singing along to all the hits including Killer Queen, One Vision, Bohemian Rhapsody and of course We Will Rock You!
We will definitely be getting to the Theatre early to see this show!



Pin For Future Reference!
Go for a ride in a Dodgem!
Dodgems
You can jump in a dodgem and take the wheel for a thrilling spin around the largest indoor activity space at sea. Such a fun way to spend some time onboard. Restrictions do apply, you must be at least 5 years old and 107 cm tall to ride with a guardian or at least 8 years and 122 cm tall to ride on your own.
Learn how to be a Certified Diver!
Scuba Diving Course
Get certified on one of the PADI scuba diving courses on board, which is exclusively offered on Royal Caribbean cruises. This does come at an extra cost.
As well as all the innovative activities above there is also archery, the rock climbing wall and the famous Flow rider which you can find on the Royal Caribbean fleet!
Eat in an Whacky Alice in Wonderland Inspired Restaurant!
Wonderland Speciality Restaurant
The Wonderland Speciality Restaurant seems such a magical experience, even when you look at the menu, it needs to be brushed for the menu to appear!
This is a speciality restaurant and does cost extra but does look a very unique experience indeed. It appears like a restaurant you might imagine would exist in a magical world down a rabbit hole. The menu is by elements rather than courses and you choose 'sun, sea, ice, earth, fire and dreams'!
Definitely something we will be booking very early when we get onboard!



Have your drink served by a Robot!
The Bionic Bar
The Bionic Bar has two robotic arms that were engineered in Italy to serve cocktail combinations. The robot bartenders are fast and can make up to two cocktails a minute, orders are taken on a tablet and a digital screen shows the progress with your order. You then pay with your Sea Pass Card or WOWband.
This is a great concept and goes down very well with the crowds!
Be entertained by a Vistarama ultra HD screen that is 100 feet wide and 20 feet tall!
Two70
Two70  is like nothing we have seen before! Spanning decks 5 & 6 at the aft of the ship and is named after the 270 degree views it has in the day. At night this venue really comes to life!
The windows transform into Vistarama ultra HD screen that is 100 feet wide and 20 feet tall, 12K resolution which to put into perspective is twice that of any IMAX screen. Then there are six roboscreens which can move together or independently of each other. These then project fantastic images and complement the performers in the shows.
You definitely need to get a seat early as this is an extremely popular venue!
Catch an Impromptu Piano Performance - Which can Pop Up Any Where on the Ship!
We have heard that there is a stowaway piano player on the Anthem of the Seas, that pops up in the strangest of places. The performer moves around the ship with his piano and has been found to perform in an elevator and a stairwell.
Keep your eyes peeled as apparently it is a great find and the music and performance is very entertaining! We think this is brilliant and will be searching every nook and cranny when we get on board!
RELATED BLOGS
P&O Oceana Cruise Ship Review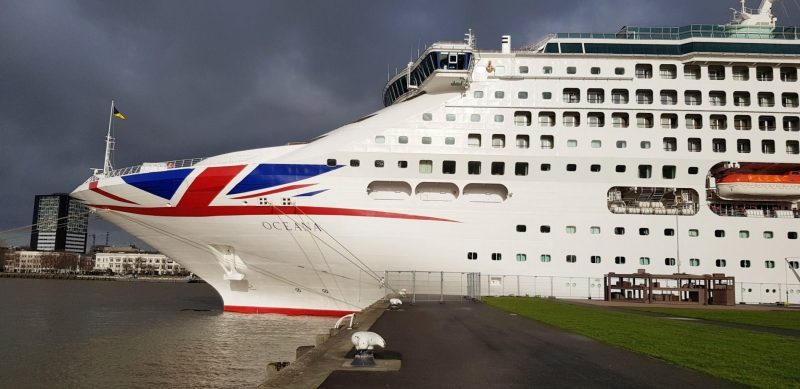 We spent a week on the P&O Oceana Cruise Ship cruising the English channel and north sea visiting Rotterdam in the Netherlands and Hamburg in Germany. Here is our Oceana...
Read Review
Valiant Lady Cruise Review – Vlogs including Ship Tour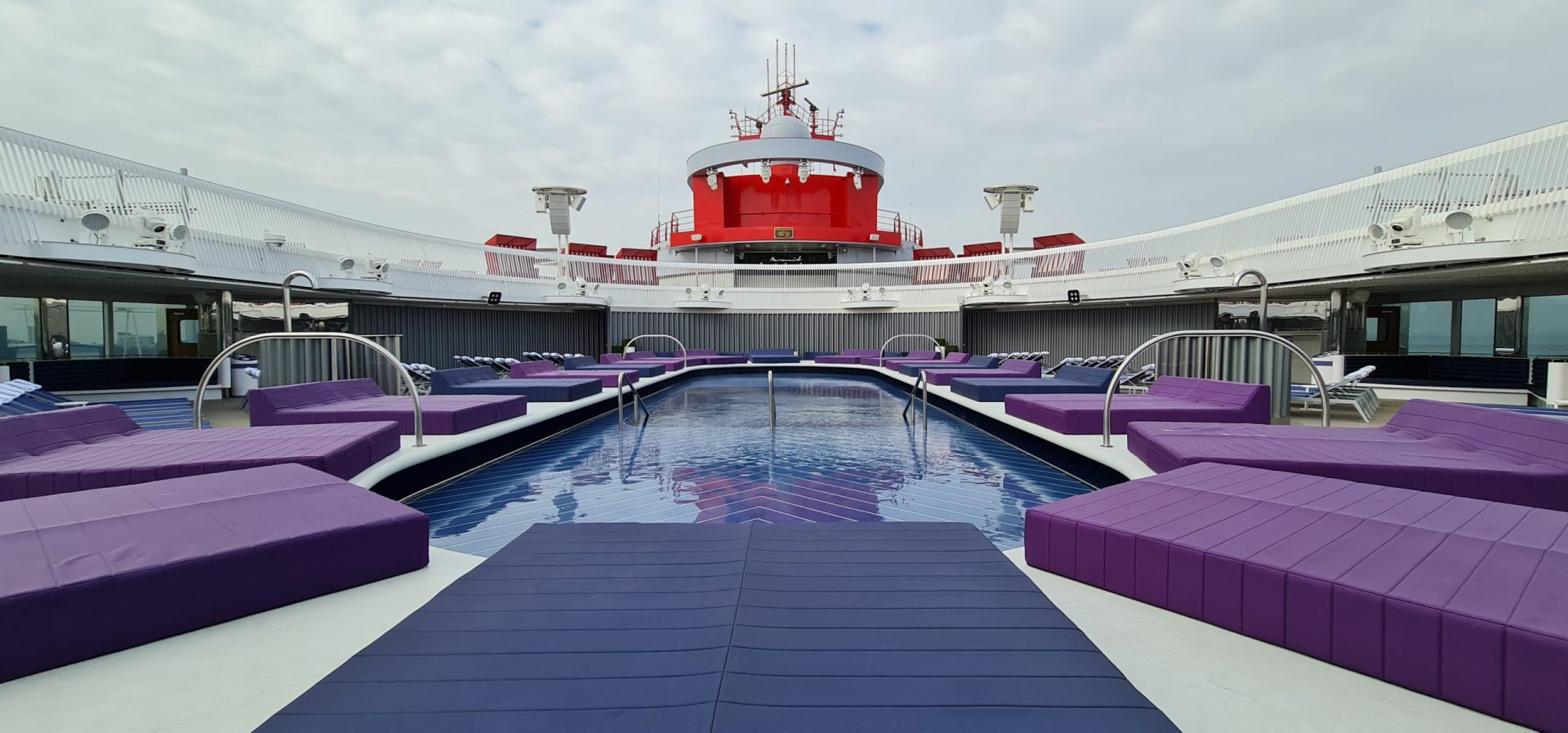 Following our cruise on Virgin Voyages Scarlet Lady, we decided to book a cruise on her brand new sister ship Valiant Lady. We cruised from Portsmouth which made a nice...
Read Review
Our first Princess Cruise Experience – Visiting the Royal Princess Cruise Ship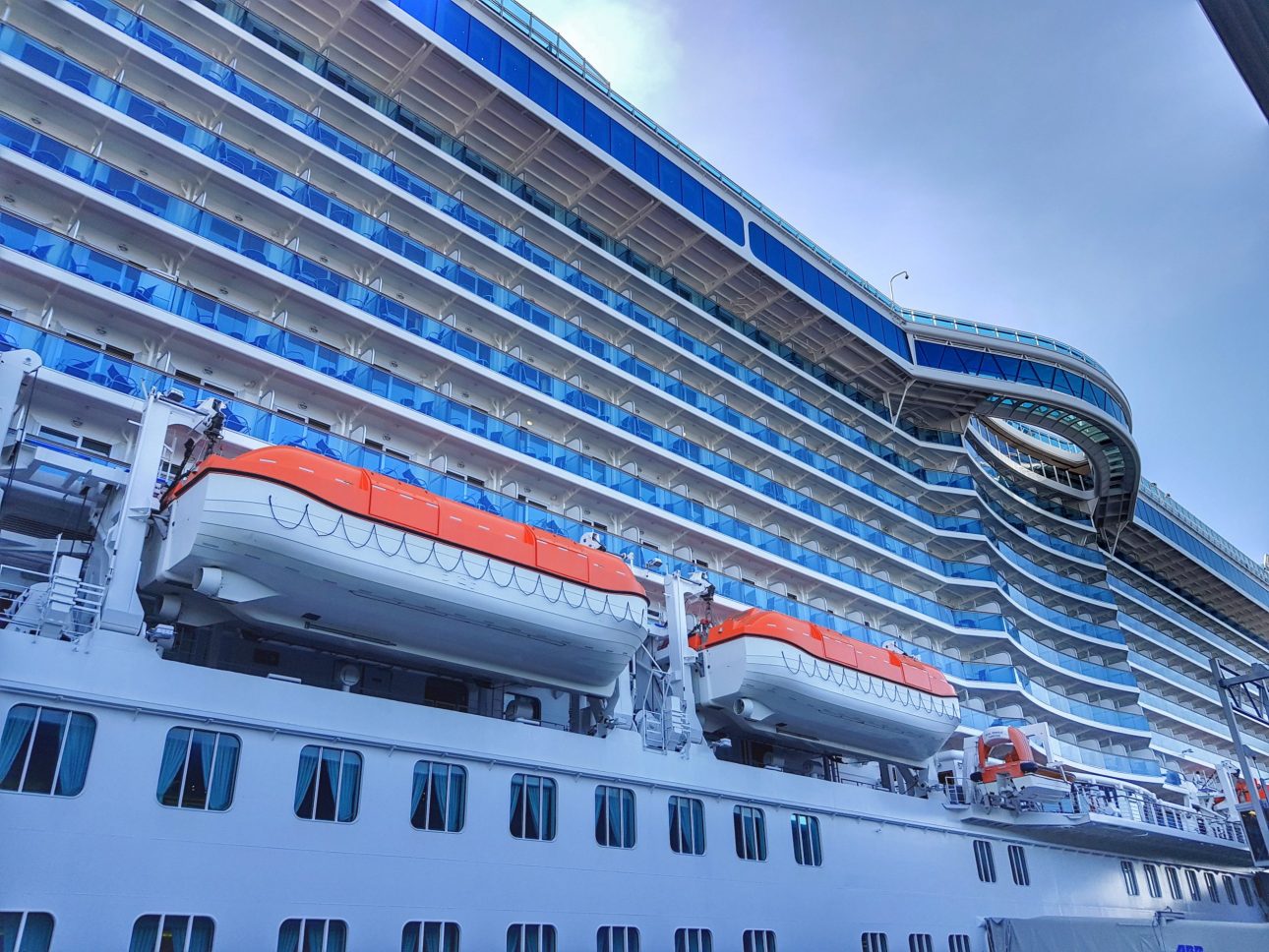 What does the Royal Princess Cruise Ship have to offer? We were invited by Princess Cruises to come to Southampton and spend the day on the Royal Princess Cruise Ship....
Read Review