P&O Iona Cruise Ship Review 2023
The P&O Iona is the second newest ship in the 7 strong P&O fleet and was built by the German ship builder Meyer Werft at a cost of £730 million. The rest of the fleet are as follows, Arvia (the newest), Britannia, Azura, Ventura, Arcadia (adults only) and Aurora (adults only).
We have recently returned from a 7 night cruise on P&O Iona and in this post we detail our experience on this ship and show you what this ship has to offer.
In August 2021 we took our first cruise on the P&O Iona with covid restrictions in place there were only 1000 passengers on board, we had a great time and if you haven't seen our vlog series yet you can view it here.
With all restrictions now lifted and the ship sailing at near capacity including nearly 1000 children how would this cruise compare to the one we had taken 18 months ago. There had been loads of negative comments all over social media but as with all our cruises we went with a completely open mind.
P&O Iona Facts and Figures
Capacity – 5,200 guests or 6000 guests if all shared occupancy is taken, 1800 crew.
Gross Tonnage – 184.000
P&O Iona has 2,614 cabins including 811 Inside, 174 Sea view, 1,366 Balcony, 120 Deluxe Balcony, 95 Conservatory Mini-suite, 24 Suite, 22 Single and 2 Family cabins.
We booked a seven night cruise from Southampton, cruising to Hamburg, Rotterdam and Zeebrugge and paid £1818 for the two of us in a standard balcony cabin which included £165 on board credit.
What We Think Worked Well on P&O Iona
P&O Iona Entertainment
The Entertainment venues on P&O Iona are The 710 Club, Headliners Theatre, The Club House, The Limelight Club, SkyDome, Oceans Cinema and Brodie's Pub, there is also occasionally a singer in the Atrium.
Things that need to be pre booked either before your cruise or on the app once on board are the theatre, the 710 club, the Limelight Club and all speciality dining including the main dining rooms.
Things you don't need to book for include the Pub, the Casino, the SkyDome, the Clubhouse and  all food at the Quays and the Buffet.
Headliners Theatre – booking on the app required. On our previous cruise we felt the show team in the Headliners Theatre were really quite poor but how things have changed. From one of the weakest show teams to one of the strongest, there were no weak links at all with both singers and dancers performing to a very high standard. We really were blown away by how good they were, and thoroughly enjoyed Centre Stage in particular.
The other act we saw in the theatre was Ventriloquist and comedian Gareth Oliver. Gareth auditioned on the same episode of Britain's Got Talent as Susan Boyle and made it to the semi final, he is absolutely hilarious and if you get chance to see him you should take it!
The 710 Club – booking on the app required. This place is a must visit, the Gary Barlow inspired night club is small but perfectly formed, with seating for around 80 people it is atmospheric and chic and it really makes you feel that you are part of something very special.
The 710 club alternates between a four piece band and a busker, we saw the four piece but due to illness became a three, with different themes ranging from super groups to No1's we had a fabulous time and had front row seats too!
The SkyDome is a family friendly indoor pool by day and at night the pool is covered creating a massive performance area. On this cruise the shows we saw was Triboo a twist on West Side Story where two ancient tribes battle for supremacy with fighting skills and thrilling high wire stunts it is an absolute visual treat from start to finish and we would highly recommend it.
The Club House – no booking required but sometimes we had to queue for a seat. This is the home of Bingo which is very popular and sport is also shown on multiple televisions and also on a big screen, but it is the night time shows that properly showcases this excellent lounge.
Resident house band Pulse are on most nights playing hits for all ages and were excellent every time we saw them. You also get the chance of a second helping of some of the guest artists and we jumped at the chance to see Gareth Oliver again with a brand new show, once again our faces were aching from laughing so much.
Ocean Studio Cinema – no booking required. This 4 screen cinema is included in your cruise fare and show films ranging from the latest blockbusters to old classics of the silver screen there is even ice cream and popcorn available too at an extra cost.
Brodies Pub – no booking required. This is the place for live sport, quizzes and the home of the resident busker but if there is something that you fancy get there early as it gets very busy.
P&O Iona Food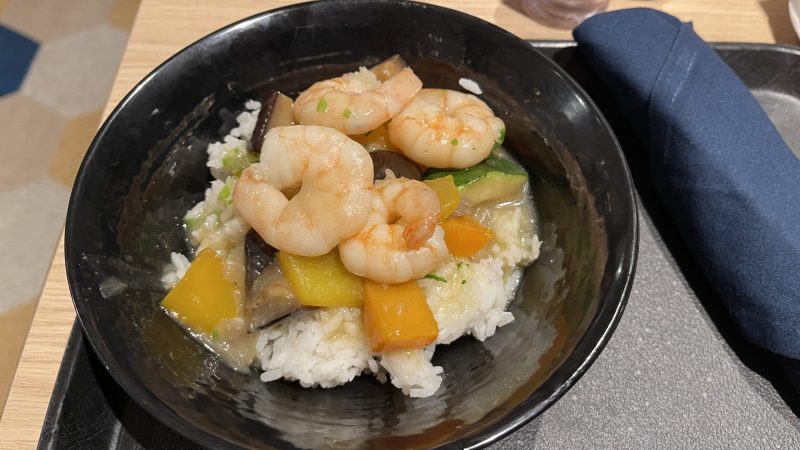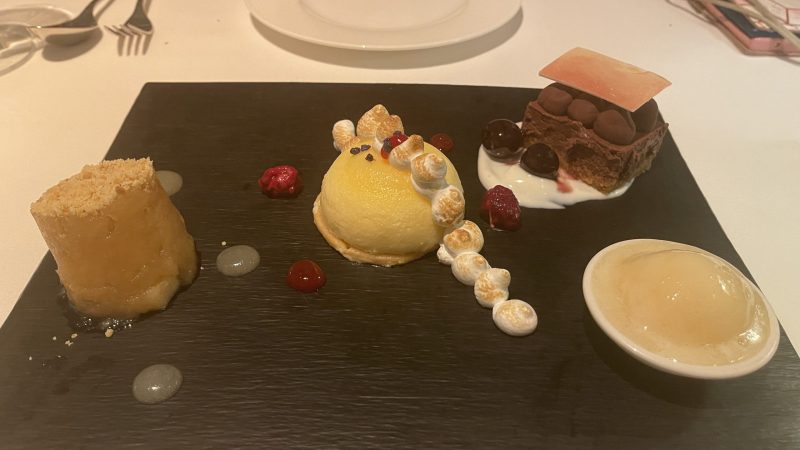 Lets start with the Main Dining Rooms and are included in your cruise fare. You can pre book or just turn up and there are four to choose from Pearl, Coral, Opel and Aqua. We had read lots of negative things on social media regarding the main dining rooms but the rumours couldn't have been further from our experience. We visited the main dining rooms on four occasions during our cruise and didn't pre book for any of them. On all occasions we were seated very promptly, all our food arrived in good time, was of a good quality and was piping hot.
The Quays – included in your cruise fare, no booking required. The Quays consists of three fast food style outlets, the Fusion Asian Kitchen, Hook Line and Vinegar and Boardwalk Diner
Fusion Asian Kitchen is as the name suggest the place for all things Asian with dishes changing on a daily basis and include katsu curry, thai green curry, spicy pork curry, yes you've guessed it its the place for amazing curries including vegetarian. We ate here a lot and could not fault the food.
Hook Line and Vinegar is the fish and chip shop with sides available including curry sauce, mushy peas and even pickled onions. One of Paul's favourite meals is fish and chips and Hook Line and Vinegar did not disappoint.
Boardwalk Diner specialise in burgers, fried chicken and fries. They are also open for breakfast serving pancakes , omelettes or a traditional full English. Around the corner there is also a self-service section offering salads, breads and desserts and a coffee and tea station.
Horizon Buffet – included in your cruise fare, no booking required. P&O really knows how to cater for the British when it comes to breakfast. Great British bangers (sausages), proper bacon, fried bread, black pudding, you name it and they've got you covered. However, if healthy or continental is more your thing that's not a problem either with stacks of cereals, fruit, yogurts, meats, cheeses, pastries and cakes. It was surprisingly quiet on all our breakfast visits but was mega busy at the late night snacks!
Taste 360 – included in your cruise fare, no booking required. Found inside the sky dome, serving pizza, burgers, hot dogs and fries and some unusual daily specials (we had reindeer balls!). It's a great place for a quick snack.
The Epicurean – comes with an extra charge £30.00, booking required. This is P&O's premium steakhouse and it definitely didn't disappoint. This was an event from start to finish and on seating they tell you that your meal will take around two and a half hours so make sure your diary for the evening is fairly free. We cannot praise this place enough from service to presentation to standard of food, to say it was spectacular would be an understatement.
The Keel and Cow – comes with an extra charge, booking required. This was our favourite restaurant on the ship, after the glowing review we gave the Epicurean you are probably thinking how come this is our favourite but here's why. At the Epicurean you pay a set cover charge regardless of what you eat but with the Keel and Cow you can eat as much or as little as you like and are charged per dish. From delicious starters and mains to scrumptious desserts each item is individually priced.Its a very meat based menu with pies, burgers and massive steaks available but lots of lighter items too!
Due to time constraints we were not able to eat at Sindu or the Glasshouse but did eat there on our previous P&O Iona cruise and found them both to be very good. You can find a review of that cruise by clicking here.
P&O Iona Oasis Spa
The Thermal Suite on the Iona is one of the best we have ever been to and they never over book, so you are not crammed in like sardines.
As with all cruise lines, prices have increased sharply with two hours in the thermal suite now costing £39 which is an increase of 30% from our previous cruise on Iona.
All treatments in the spa have increased too, and you can find out all treatment prices by clicking here.
P&O Iona is Family Friendly
We cruised at half term and there were nearly a thousand children onboard and apart from around the Skydome pool and in the The Club House, we hardly saw any kids, so we are guessing that the kids clubs must be pretty good.
There was also a Sooty and Sweep Show in the theatre which was the talk of the ship and we even spoke to a couple who managed to sneak in despite not having there children with them and they said it was hilarious.
P&O Iona Outside Space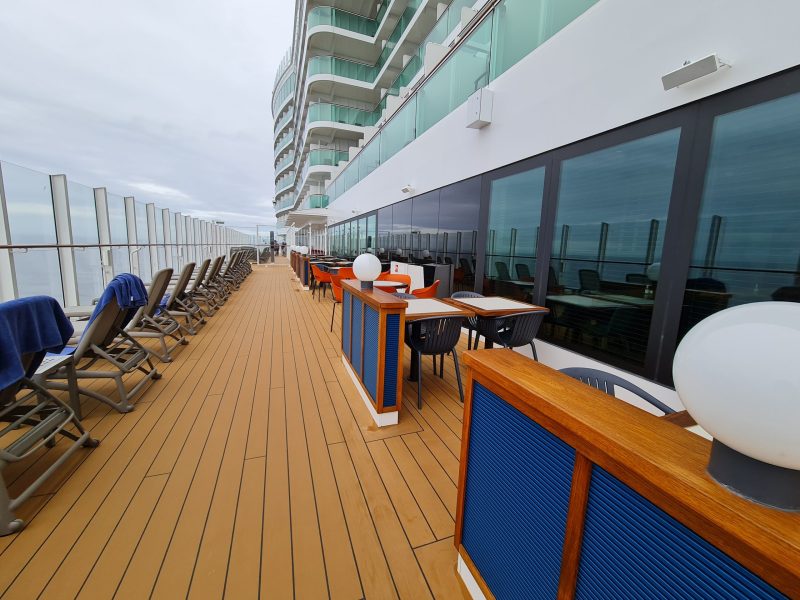 If you've seen our previous P&O Iona vlogs you will know that we love a full wrap around promenade deck and the Iona has a beauty, with the added bonus of hot tubs dotted around the deck too it really is a great place to be.
The Aft of the Iona really is quite special with two infinity pools, two whirlpools and a children's splash zone and when the weather is permitting they also host the hilarious silent disco here too!
What We Think Could Improve on P&O Iona
The App and Wifi on P&O Iona
There are lots of things on the ship that you have to book via the My Holiday app which is great when it's working to its full potential but sadly (as with most cruise lines) that was very rarely the case.
The My Holiday App was very hit and miss and as the Iona is very reliant on pre booking for entertainment and restaurants it does make things very difficult especially for the older generation, what we ended up doing is actually going to the place we were trying to book and ask at the front of house, nine times out of ten we usually got in!
The Wifi is very intermittent and expensive, we didn't bother to purchase it on this cruise as it was so bad on our previous Iona cruise, to be fair to P&O they did give us a full refund as they were well aware of how poor the Wifi was. Lots of friends we cruised with did purchase the Wifi on this cruise and did confirm that it is still very hit and miss.
P&O Iona Entertainment That We Did Not Enjoy
We only really had really three complaints. The first was the quiz in Brodies pub, on our previous cruise the team quizzes in Broadies were the stuff of legend and so popular that you would have to get there an hour early to get a seat. Sadly that has been replaced by individual quizzes (no teams allowed) or the split the pub down the middle type quiz which was basically a shout fest, we know it sounds petty but anyone who loves quizzing will feel our pain.
The second was the acoustics in the Skydome which tend to range from average to quite bad so if its a music related show we tend to avoid them which is a real shame as they have some great acts in there! Finally again in the Skydome is the show Rise, this has got to be one of the weirdest shows we have ever seen, it really makes no sense what so ever, if someone could explain to us what it is about we would be grateful!
P&O Iona Food That Was Disappointing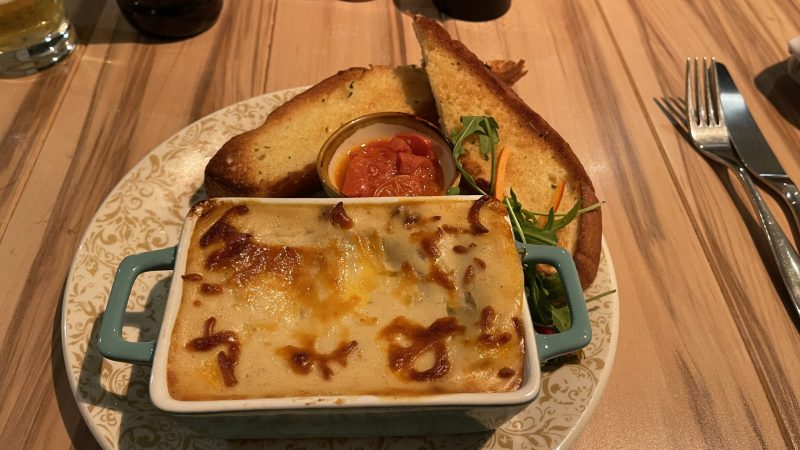 We were really underwhelmed by the Beach House and the Olive Grove, the Beach house comes with an additional charge of £9.50 and the Olive grove has chargeable items, booking is required for both.
We felt the settings were more reminiscent of a school canteen, the food was ok but it certainly didn't feel like it was worthy of a cover charge and being charged extra for for simple items like fries and truffle oil really did seem quite penny pinching.
The Lime light Club comes at an extra cost, booking required, is a fantastic venue but the food that accompanies the show is ok at best and the fact that P&O hasn't changed the menu in nearly two years is even more disappointing, mushroom stalks as a starter is quite laughable!
Room Service P&O now charges for everything on there room service menu, the only thing that is free is a quite limited breakfast menu but you still have to pay for delivery, we have a complete list of room service food and prices here.
P&O Iona Drinks and Drinks Packages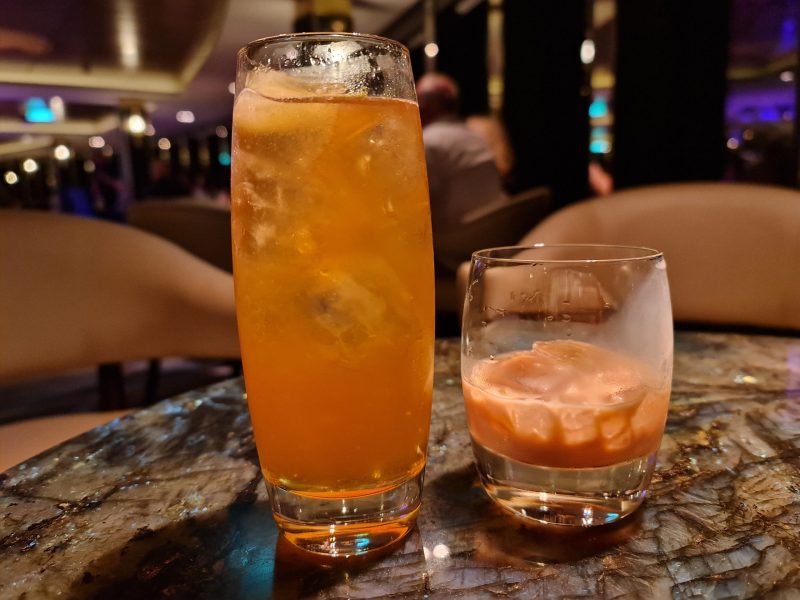 The drinks package is always a bone of contention. When we cruised in 2021 the drinks package was pretty good value but now in 2023 P&O have since raised the prices of virtually all their drinks, taking a lot out side the £6.95 limit that applies to the package. However, P&O have literally just announced their new drinks packages which you can find in our comprehensive P&O drinks prices post here. It will be interesting to see how this works on their sailings starting soon.
On our cruise there were no Bloody Mary's which are Carole's favourite! Most cruise lines use a pre mix for a bloody Mary but P&O no longer carry this so if you ask for a Bloody Mary they will tell you that they are not available. If however you ask for a vodka, tomato juice with salt, pepper and Worcester sauce they will say yes! How mad is that!
P&O Iona Service
Finally the biggest thing we feel that could be so much better is the service.
First off the standard of the service was as good as any we have received on the majority of our cruises but the problem we had was that almost all of the waiters and bar staff looked like they didn't want to be there.
No smiles, no introductions, no hows your day been, we love interacting with cruise crew and having some fun banter but sadly this was really lacking. The only place we felt that service really excelled was at Epicurean.
Overall Verdict of our P&O Iona Cruise
We definitely enjoyed this cruise that had over 5000 passengers as much as we did on our previous one that only had a thousand passengers. The could do better section is certainly not a deal breaker but we always give a fair and balanced review on all our cruises and this post definitely reflects this.
The Iona is a beautiful ship and this definitely wont be the last time we sail on her!
Video Review of P&O Iona Cruise Ship
To compliment this written review we also have a video review on our You Tube Channel that you can watch below.
Useful Links –
P&O Laundry Services – What does it cost?
Find out all about P&O Cabins here
---
Do you want early access to our You Tube Videos, be the first to know when we book a cruise and have access to lots of other perks?
Join our Patreon Community here
---
Planning a land based holiday, flights, bucket list trip, cruise or honeymoon then we recommend using Dan Hammond of GoCruise&Travel who you can be contacted here by email – dan@gocruise.uk.com and telephone 01622 891895 or just complete our booking form here.
He has found us some great deals and using a travel agent takes all the anxiety away of booking and coordinating complicated itineraries.
———————————————————-
Find our favourite travel accessories in our Amazon Shop.
Book your hotels with Booking.com.
---
Follow us on Instagram  or Like and comment on our Facebook Page
and find us on Twitter here too.
Sign up for our newsletter by completing the box on our home page.
We are an Amazon Affiliate and this post contains affiliate links which means we may receive a commission if you click a link. While clicking these links won't cost you any extra money, they will help us keep this site up and running!
RELATED BLOGS
House Sitting in Cardiff Wales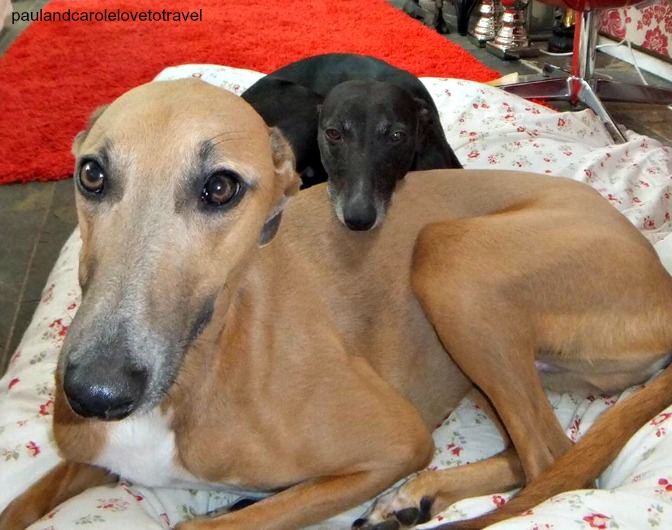 We have now been house sitting for a few years and have had some wonderful experiences. House sitting enables us to explore new places like a local, with no accommodation...
Read Review
Our stay at Clearwell Castle – by Paul and Carole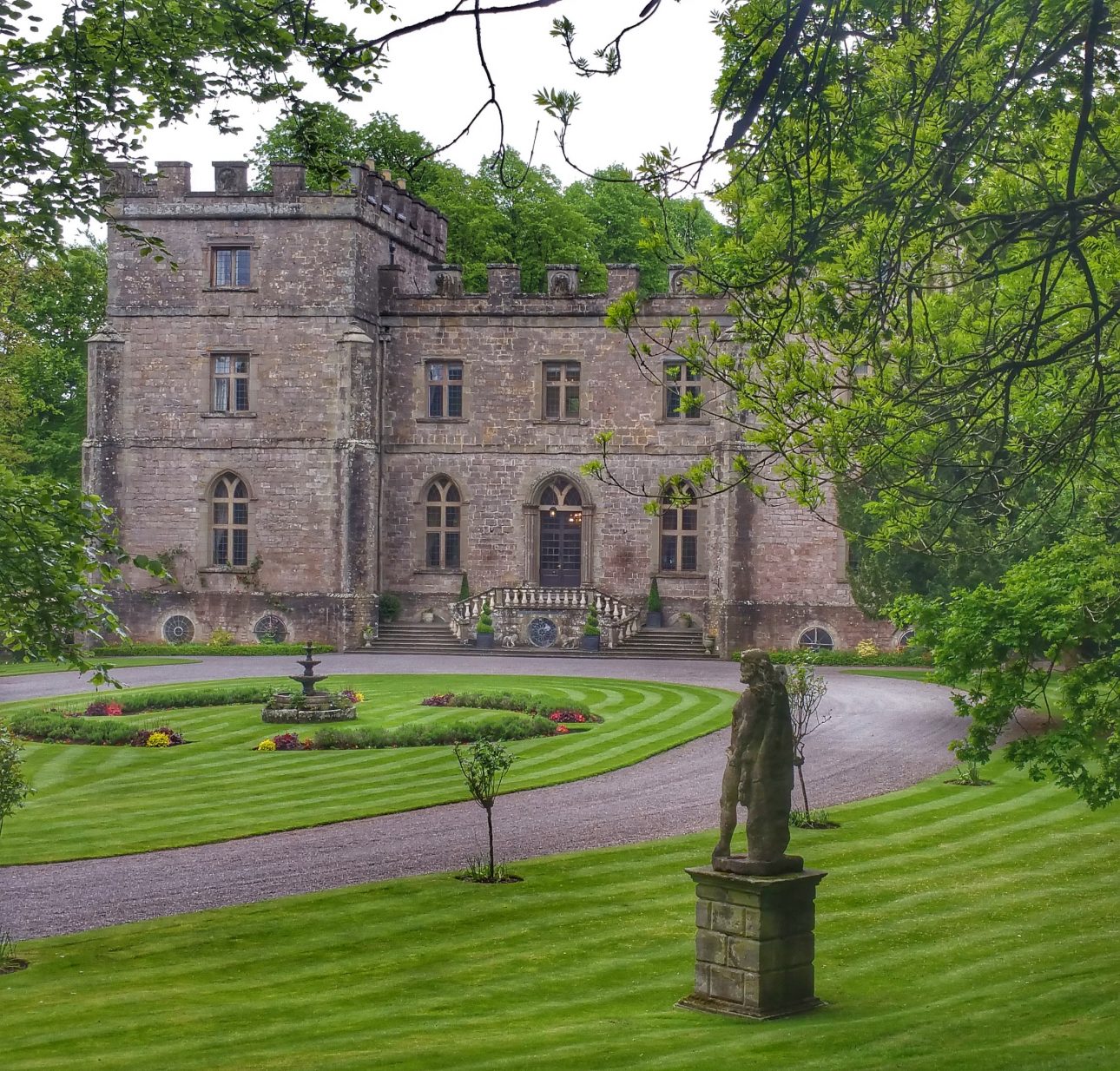 Ever wanted to stay in a castle? Well we did and have now managed to fulfill that dream. We had the opportunity to do this when our niece Samii married...
Read Review
Holland America Neptune Suite Review- What Does It Include?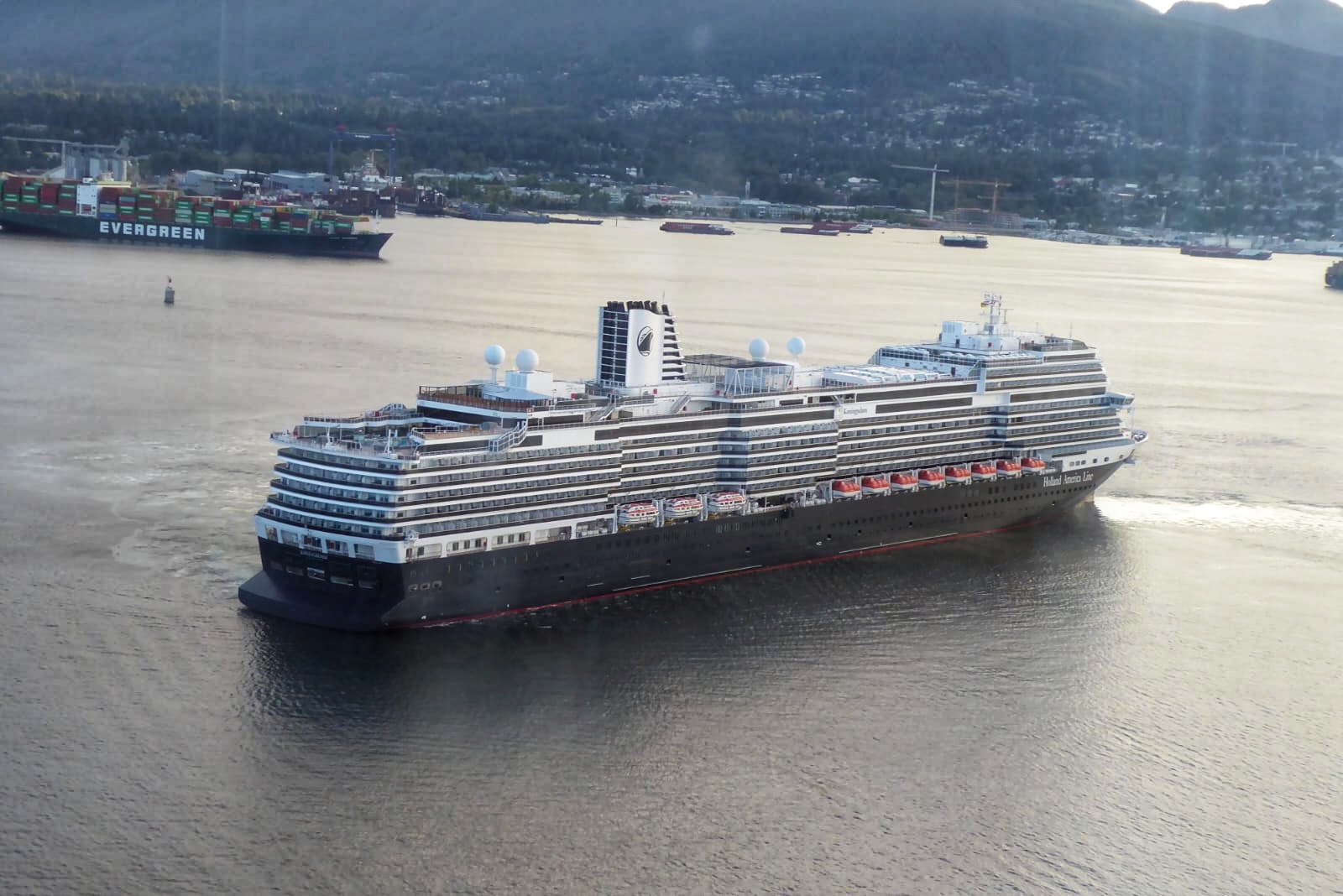 We recently had our first experience of a Neptune Suite on Holland America Koningsdam. We cruised from Vancouver to Alaska and as a special treat we upgraded our cabin to...
Read Review