What are the best Regal Princess Cabins?
We have now cruised on the Regal Princess twice with friends and family and have now had experience of a variety of cabins. In this post we have included all of our video reviews so that if you are considering cruising on the Regal Princess you can pick the best type of cabin for you.
Regal Princess Cabins - Standard Balcony Cabin B312
We stayed in this cabin on our first cruise on the Regal princess, a 4 night section in August 2021. We booked a guaranteed balcony cabin and were allocated cabin B312 on Baja Deck 11. We had heard Princess cruise cabins were smaller than other equivalent cruise lines so we where excited to find out what we thought.
Here is our tour and opinion of this standard balcony cabin.
Regal Princess Cabins - Deluxe Balcony C507 Cabin
A deluxe balcony cabin is the next category up from a standard balcony cabin. We were allocated deluxe balcony C507 on our 4 day Halloween cruise. Find out here if the extra cost for a deluxe category is worth it!
Regal Princess Cabins - Accessible Balcony Cabin C434
We cruise with Paul's Dad John who now needs an accessible cabin. On this cruise John stayed with Paul's brother Dean in accessible balcony cabin C434. If you have additional needs then this cabin may be right for you. Here we show you what you get when booking an accessible cabin with Princess Cruises.
Regal Princess Cabins - Inside Cabin A529
My sister and nieces are first time cruisers and booked an inside cabin for their cruise on the Regal Princess. Some cabins can accommodate up to 4 people with pullman beds and can be a good option for families and groups of friends travelling together. In this video we show you around a standard inside cabin on the Regal Princess.
Useful Links –
Ocean Medallion – What does it do?
Regal Princess Cruise Ship review – Seacation Vlogs
---
Planning a land based holiday, flights, bucket list trip, cruise or honeymoon then we recommend using these travel agents – they have both found us some great deals and using an agent takes all the anxiety away of booking and coordinating complicated itineraries.
Emma Otter of Travel Counsellors – Complete this form for a free quote and no obligation enquiry.
Dan Hammond of GoCruise&Travel who you can be contacted here by email – dan@gocruise.uk.com and telephone 01622 891895 and via their website here.
---
Find our favourite travel, cruise and motorhome accessories in our Amazon Shop.
Book your hotels with Booking.com. here.
---
Get answers to any of your travel or cruise related questions
Follow us on Instagram and send a message or Like and comment on our Facebook Page
and find us on Twitter here too.
You can also sign up for our newsletter by completing the box on our home page.
We are an Amazon Affiliate and this post contains affiliate links which means we may receive a commission if you click a link. While clicking these links won't cost you any extra money, they will help us keep this site up and running!
RELATED BLOGS
Springfest 2015 Gloucester Quays
Springfest is held over 3 days, and is one of the numerous events held in our home city of Gloucester, in the dock and quays area. It is an event...
Read Review
Chatrium Riverside Hotel Review Bangkok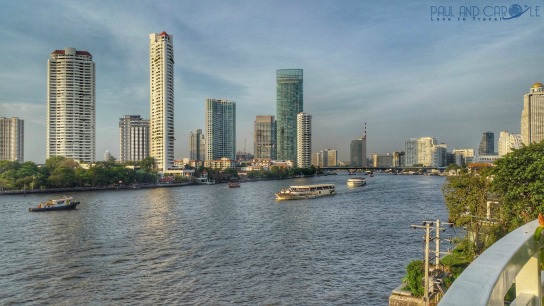 We stayed at the Chatrium Riverside Hotel in Bangkok on a bed and breakfast basis for 3 nights. The hotel is situated beside the Chao Phraya River and only 36 km from...
Read Review
Which is the best campsite for visiting Cardiff?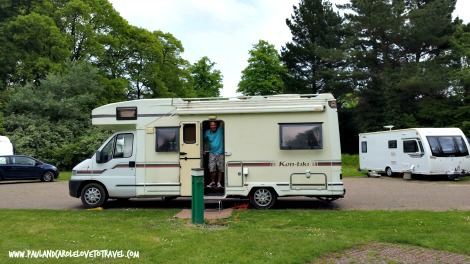 Cardiff Caravan and Camping Park Review Post updated February 2022. We have got to know the city of Cardiff in Wales well over the years as it is only about...
Read Review